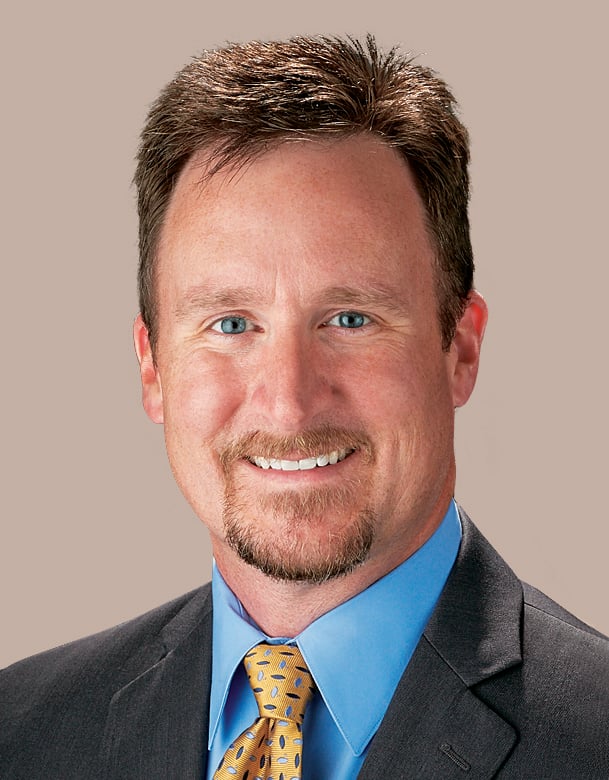 Waunakee, WI – Today, Suttle-Straus, regional marketing solutions provider, announced that Ted Straus, 43, has been promoted to President of Suttle-Straus, Inc. effective January 1, 2015. Straus succeeds John Berthelsen who has been in the role since 1981 and will be retiring at the end of the year.
Straus is currently Executive Vice President and Chief Operating Officer. During his tenure in this position, Straus transitioned the company from a commercial print provider to a dynamic marketing solutions company, with leading technology applications.
"I'm very pleased to have Ted lead our organization," said John Berthelsen, president, "He has been a visionary and an astute business leader, effectively integrating state-of-the-art technology into our organization. These qualities, along with his energetic, collaborative management style have enabled Ted to play a key role in establishing Suttle-Straus as a leading marketing solutions provider."
Straus is a 21-year veteran of the industry. After graduating from the Rochester Institute of Technology in 1993, he joined Straus Printing Company, his family's business, with the goal of transitioning the organization into the digital age. He led the implementation of an end-to-end digital workflow solution along with the area's first computer-to-plate system.
When the Straus Printing Company was sold to Suttle Press in 2001, and renamed Suttle-Straus, Ted joined the company's senior management team as Vice President of Technology. He focused on several major initiatives including the development of Suttle-Straus's e-commerce system and management information system. Under Straus' leadership, the company became an industry pioneer offering web-to-print systems that reduced turn times by more than 80%. In 2007 Straus launched a companywide continuous improvement program that focused on enhancing the customer experience. Nearly 90% of the company's team members have participated in at least one process improvement initiative during the past two years.
"Ted Straus is a well-respected contributor to the industry and the community. His leadership has propelled Suttle-Straus into consistently meeting increasingly dynamic customer demands." Said Matthew Gonnering, CEO of Widen Enterprises. "Widen and Suttle-Straus offer complimentary technologies and customers have benefited from that connection. The market looks forward to accelerated technology progression and continuous customer focus from Suttle-Straus under Ted's leadership."
"To lead Suttle-Straus has been my longtime dream and is a true privilege," said Straus. "Suttle-Straus has and will continue to be an organization that listens to its clients. Through our operational excellence, passion for continuous improvement, and outstanding team members, we will continue to deliver customized, easy-to-use marketing solutions. I couldn't imagine a better time to lead this organization."
In 2012, Straus received his MBA from the University of Wisconsin-Madison School of Business. Straus is an active participant in the Madison community serving on the boards of both the Oakwood Foundation and the UW Carbone Cancer Center. He has also served on the PIA Continuous Improvement Board and is a member of the NAPL Soderstrom Society.
Ted Straus will be the fourth generation Straus family member to lead the organization.
---
Suttle-Straus is a marketing solutions provider serving the Midwest markets with bundled packages of services, from creative development and technology through print and distribution. Specifically, e-commerce web-to-print solutions, one through six color sheetfed and web printing, variable data imaging, digital printing, grand imaging and distribution. The company specializes in corporate communications, direct mail, and advertising materials.
For further information contact:
Suttle-Straus
Chrissy Knaak, 608.850.2967
Director of Marketing
Chrissy.knaak@suttle-straus.com