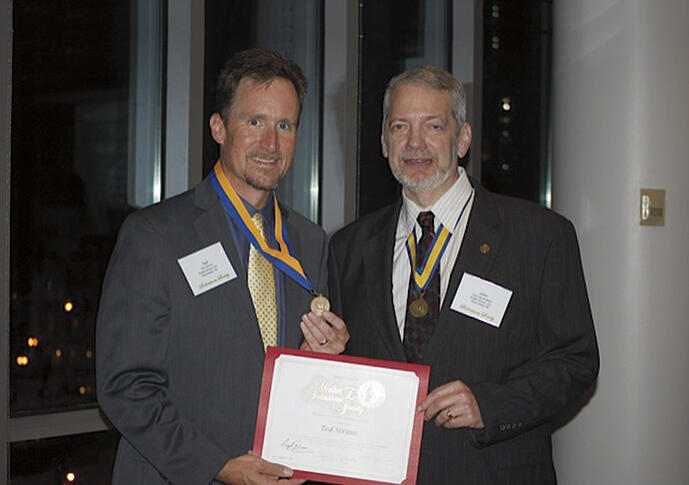 Suttle-Straus' Ted Straus, Executive Vice President was inducted into the Soderstrom Society by the National Association for Printing Leadership (NAPL) on Sept. 7. Straus was one of 15 industry luminaries to join the ranks of the exclusive and prestigious organization.
Named for the late Walter E. Soderstrom, one of the founders of NAPL, the Soderstrom Society is an honors organization that recognizes the contributions of industry leaders, including printing company owners, equipment manufacturers, educators, journalists, and consultants.
"This award is as much a recognition for Suttle-Straus as it is for me," Straus said. "A clear focus on our culture of continuous improvement and our dedication to listening to our customers is what has allowed us to continue to be a successful organization. Their success will be how we measure our success. Thank you to the NAPL for this significant honor."
Straus is the fourth generation of his family to be involved in the leadership of the company going back to its founding in Madison in 1920. He graduated from the Rochester Institute of Technology with a degree in graphic arts management and recently earned his MBA at the University of Wisconsin-Madison.