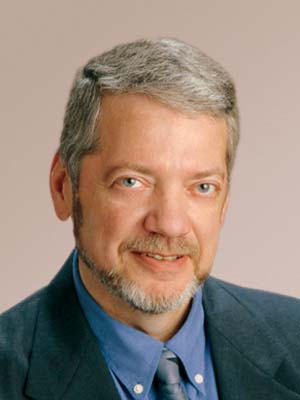 WAUNAKEE, WI – Suttle-Straus, regional marketing solutions provider, announced today that the company's president, John Berthelsen, will be retiring at the end of the year, bringing to an end a remarkable career of over 35 years of company and industry leadership.
Berthelsen joined Suttle-Straus (formerly Suttle Press) in 1979 as General Manager, "To say it was a poorly organized, cramped and demoralized operation is putting it mildly." he said of the then $375,000 revenue commercial printing company. Under Berthelsen's leadership, the company has grown revenues to $37 million, been profitable every year; and has won "The Best Workplace in America" award 14 times, most recently in 2013.
During Berthelsen's long tenure with Suttle-Straus, the printing industry has experienced huge changes, and in recent years major challenges from competing industries. However, the company has continued to grow, be profitable, and produce printed materials of outstanding quality, winning a North American Printer of the Year award, among many others. Suttle-Straus' aggressive utilization of web-to-print technology advances have substantially enhanced their capabilities and client relationships, positioning the company as a top marketing solutions provider in the region.
"No matter how much John and his team accomplished, there was always more to do; more to learn. Knowing that self-improvement ends at the onset of self-satisfaction, John worked to imbed a culture of continuous improvement which ran throughout his entire company. And when it comes to selfless industry service, it is difficult to imagine anyone as involved and invested in industry organizations, education and causes than John." said Joe Truncale, President of the National Association for Printing Leadership.
"I'm very proud of the team and organization that has been so successful over these past many years," added Berthelsen, "It has been a very gratifying and fulfilling journey, and now it is time to move on to a new phase, and let the next generation take the reins."
In addition to Suttle-Straus success, Berthelsen has been committed to community, industry, education and economic development. Organizations nationwide have recognized him for the excellent service and guidance he has provided them. Notable recognition of Berthelsen's accomplishments in this area include these awards: Graphic Arts Leader of America, Edgewood College Leadership Award, and Lifetime Achievement Award. John has also been inducted into the Printing Hall of Fame.
"John is a true visionary leader whose contributions to the printing industry are immeasurable. Dedicated, principled and pragmatic, his influence was unparalleled. A true champion of champions," noted Michael Makin, President and CEO of Printing Industries of America.
Berthelsen will become the chairman of Suttle-Straus and serve in an advisory capacity to the management team. Ted Straus, current Executive Vice President and COO, will transition to the president of the company on January 1, 2015. (See accompanying news release.)
---
Suttle-Straus is a communications solutions provider serving the south central Wisconsin and Chicago markets. Services provided by the company include web enabled solutions, one through six color sheetfed and web printing, variable data imaging, distribution services and grand imaging. The company specializes in corporate communications, direct mail, and advertising materials.
For further information contact:
Suttle-Straus
Chrissy Knaak, 608.850.2967
Director of Marketing
Chrissy.knaak@suttle-straus.com