On-Demand WEBINAR
7 Touches 7 Ways: Tips for Success in Higher Education Fundraising
Speaker: Debbi Peterson, Senior Manager of Data and Production, Marketing and Communications, Wisconsin Foundation and Alumni Association
Cost: Complimentary

Hear how the University of Wisconsin Foundation effectively communicates with alumni and supporters using comprehensive multi-channel campaigns to fund their non-profit mission. Debbi Peterson, Senior Manager of Data and Production, Marketing and Communications, Wisconsin Foundation and Alumni Association:
Shares the essential resources that make the difference in the quality of campaign outcomes.
Showcases the importance of audience data
Demonstrates the marketing steps used to form a strategy
Reviews executed examples across channels and tactics
About the Speaker: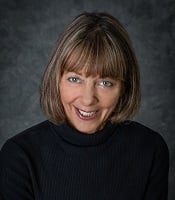 Hailing from Boulder, Colorado, Debbi moved to Madison and began work with the UW Foundation 14 years ago. Holding a number of positions over the years has resulted in a creative problem solver specializing in bringing marketing projects to life.

Debbi loves printing and the entire production process. This love of the industry and her expert competencies allow her to manage complex projects, guiding staff and external vendors on WFAA's highest-profile initiatives. Year after year she has delivered flawless execution while meeting budgets and ensuring quality results. Debbi's relentless pursuit of quality and accuracy, combined with her institutional knowledge, has made her a true asset to the mission of the organization.

Debbi is a certified USPS Mail Design Professional, was awarded the PCC Greater Madison Area Industry Person of the Year Award in 2018, and was part of the team awarded by CASE the Circle of Excellence Award gold medal for the 2017 WFAA Annual Report printed book.

Similar to living in Colorado where mountaineering played a major role in Debbi's free-time she now kayaks the local lakes, rivers and the Great Lakes.
Share this webinar:
Watch Now: