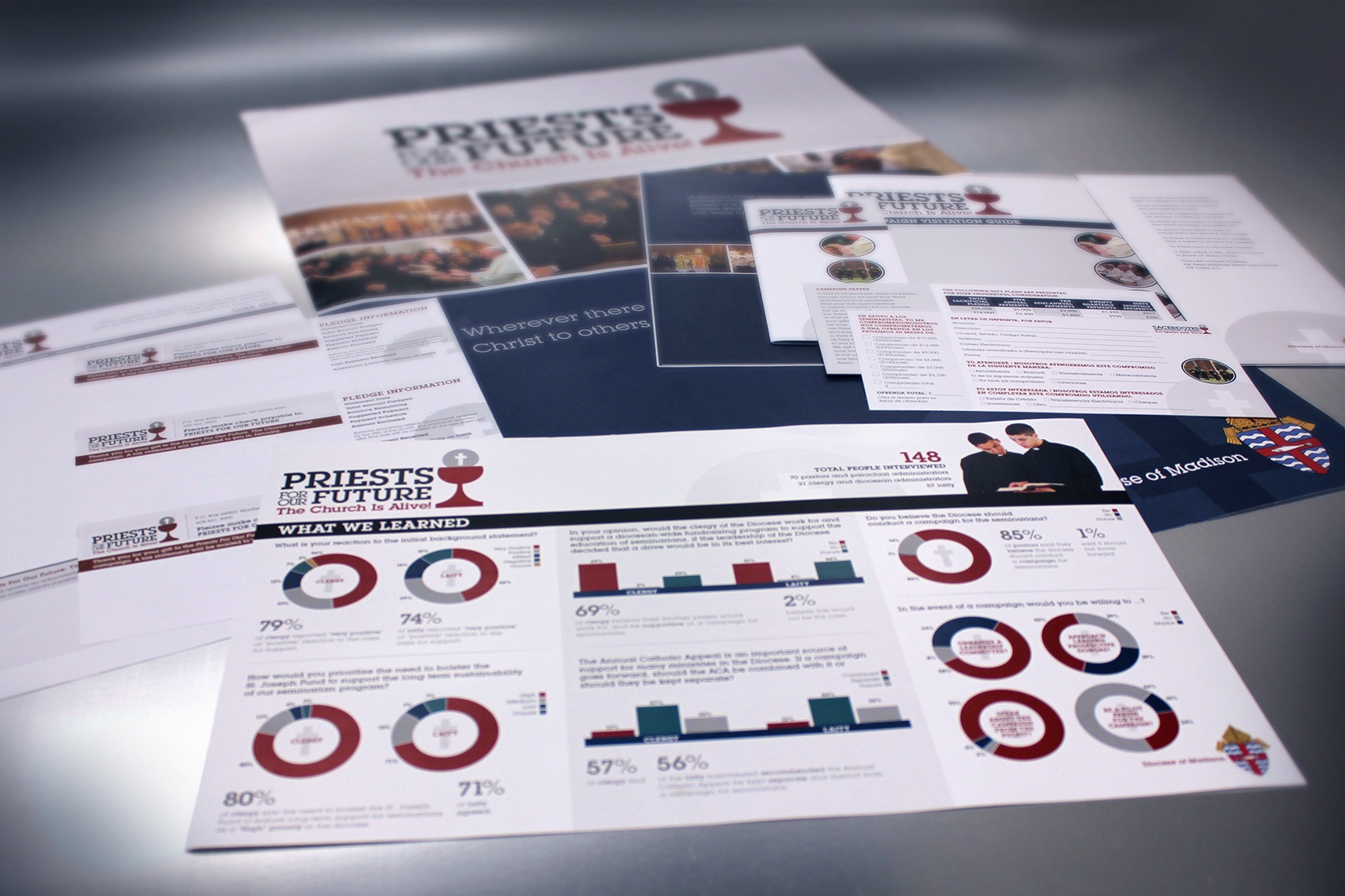 Case Study: Diocese of Madison
Learn how the Diocese of Madison partnered with Suttle-Straus on a variety of fundraising campaigns, including their capital campaign, Priests for Our Future, which generated over $40 million in pledge donations.
"It was a no-brainer to go with Suttle-Straus because of their ability to function as a one-stop shop and the invaluable partnership they provide."
-Jill McNally, Director of Stewardship and Development
Key Suttle-Straus services included creative, print, mailing, and fulfillment - services the Diocese previously managed through multiple vendors.


Download the case study today and see how consolidating vendors under one roof can improve campaign ROI.