On-demand WEBINAR
Irresistible Mail
Speaker: Jo Eichelberger, USPS Business Alliance Specialist
Cost: Complimentary, sponsored by Suttle-Straus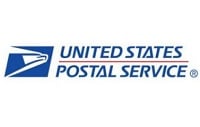 Learn from Jo Eichelberger, USPS Business Alliance Specialist, the art and science of customer connections. Learn what you can do to improve open rates, plus proven approaches to transform the value of the mail experience for you and your customers!
About the Speaker:
An experienced shipping, mailing, and marketing professional, Jo Eichelberger began her postal career in 1984 as a clerk and later became a city letter carrier. In 1994, she joined the USPS Sales team as an Account Representative.

In 1997 Eichelberger was appointed to her first Postmaster position and she continued to work in operations over the next 17 years, including Customer Services Supervisor, Customer Services Manager and Postmaster. Eichelberger joined the Headquarters Sales team for the Hawkeye District in 2011 as a Field Sales Representative and later was appointed to the Executive Mailing position in 2013. Jo was promoted to the Business Alliance team as a specialist in January 2017.
Share this webinar:
Watch Now: