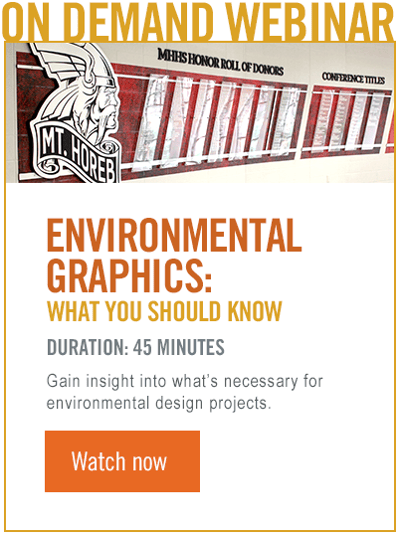 Wide format print is often associated with display graphics and signage – large posters and banners commonly seen in places like theaters, airports, and retail stores. However, advancements in technology and print have greatly expanded the capabilities of wide format and Suttle-Straus is excited to provide clients many new opportunities.
Our wide format production features sheet and continuous-feed presses capable of printing up to 126 inches wide and on substrates up to two inches thick. With substrates ranging from vinyl to ceramic, plastic to carpet and wood to canvas, the possibilities are endless.
The variety of print options and the work of our dedicated engineering team, allows us to also produce captivating environmental graphics for commercial, retail, or hospitality spaces. Through color, imagery, form, and typography, we help create striking environments that communicate and engage with visitors.