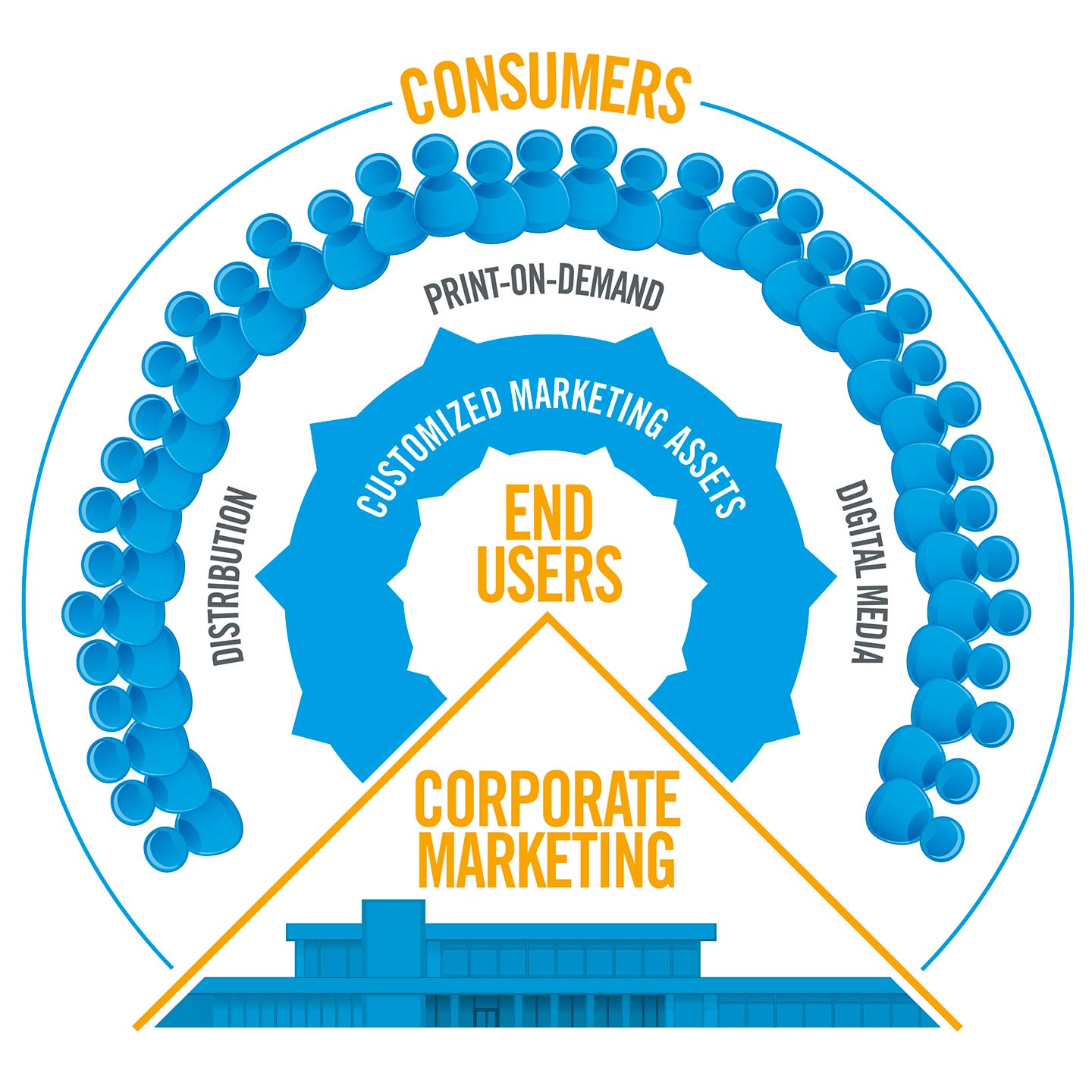 How does it work?
A customized brand marketing portal addresses one of the biggest problems businesses continue to struggle with:
How do we empower our end users to create customized marketing materials while enforcing brand control at the same time?
Our solution puts powerful easy-to-use media building tools directly in the hands of your end users allowing them to localize, customize and personalize approved collateral to meet the needs of their local market while enforcing brand standards every step of the way.
Similar distributed marketing solutions rely on third party providers and outsourced printing services to produce a final product.
At Suttle-Straus, we handle all aspects of production and manufacturing directly in-house to ensure quality and consistency standards are met every step of the way. Our automated workflows for final products can be routed to real-time print-on-demand workflows for local distribution or downloaded to desktops for digital delivery – simplifying marketing control across the board.