Update 7/12: Votes have been tallied. Please join us August 1st at Drumlin Ridge Winery for our Creative Throwdown poster gallery and the announcement of the winner. Get free tickets on Eventbrite.
Update 6/28: See all poster entries and vote for your favorites in the album on our Facebook page.
---
Paper Lovers unite! Create a poster design using one-color black ink on a colored paper choice below. All entries will have their design printed and displayed at a happy hour gallery event in August and one Best in Show entry will win a framed print and an Apple iPad (retail value $349).
DESIGN SPECS: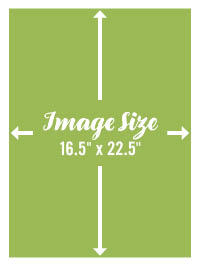 Image Size: 9.5" x 12.5" (Horizontal or Vertical): Your final poster will be placed into an 11" x 14" file with a 3/4" margin (no bleed)
Convert files to CMYK prior to submission
Submit a final high quality print PDF below (See how to create a print-ready PDF here.)


PRODUCTION SPECS:
Paper: Neenah Astrobrights, your choice of:
- Solar White
- Cosmic Orange
- Solar Yellow
- Terra Green
- Terrestrial Teal
- Outrageous Orchid
Download swatch file of paper colors here. (In Adobe go to the swatch panel and click in the upper right to select "Load Swatches". Then choose this file from your computer where you saved it.)
Press: iGen 4 digital press


HOW THE CONTEST WORKS:
The deadline for submission is June 21st at 11:59pm.
Design concepts will go live in a Suttle-Straus Facebook album to be voted on by the public. We encourage you to share your design to get the most votes. The Facebook contest will run from 6/28-7/12. The Top 10 will be announced 7/18.
All entries, regardless of Facebook votes, will be displayed in a gallery at the event. Each designer will receive a single free digital print of their design suitable for framing.
The Top 10 designs will then be evaluated by a panel of judges to choose the Best in Show.
The Best in Show designer will be presented a framed print of their design, along with an Apple iPad, on the day of the event.


CONTEST RULES:
One entry per designer allowed.
There is no fee to enter and you do not need to be present at the final event to win.
You maintain all rights to your created work, but give Suttle-Straus permission to print and/or display your work online and in person at the event without compensation.
No offensive material unsuitable for public display on Facebook and/or a place of business will be accepted.
Art can be speculative or previously produced.
Entries must not infringe on existing trademarks or copyrights not held by you. This includes logos, mascots and other commercially-owned images.
Suttle-Straus may need to modify your art files for production purposes only.


Have questions? Email marketing@suttle-straus.com or call Maeghan Nicholson at 608-850-2967.
Sponsored by Neenah and Lindenmeyr Munroe.

Share this Contest: