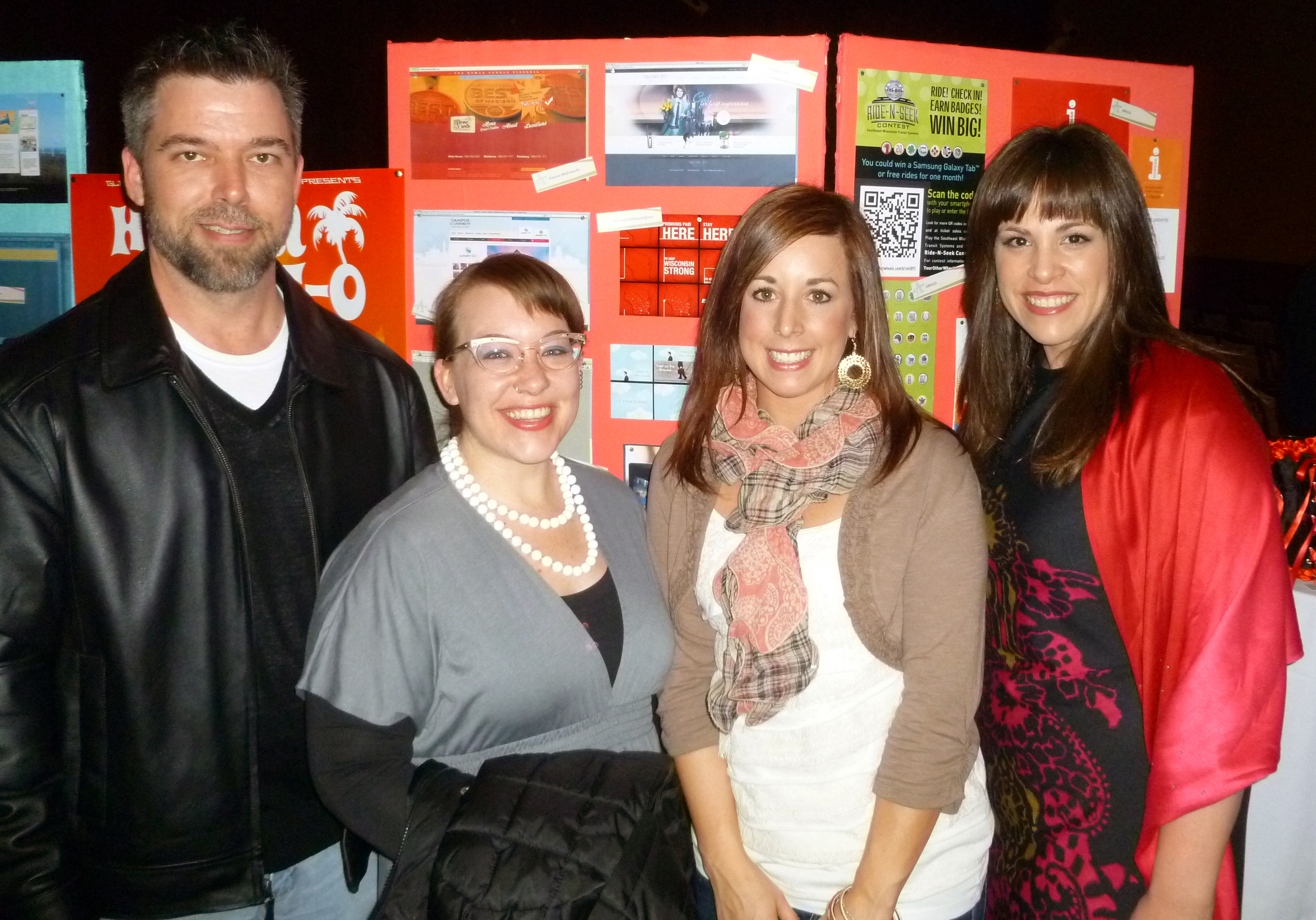 The Madison/Milwaukee Area Advertising Federation held their annual ADDY Awards event at Union South on Saturday, February 25th. The ADDYs® are the advertising industry's largest and most representative competition, attracting over 50,000 entries every year through local ADDY competitions around the country. The ADDY competition aims to recognize and reward creative excellence in the art of advertising.
Several clients entered pieces produced by our team. Including the following ADDY winners: Adams Outdoor Advertising, Agrace HospiceCare, ETC, Great Lakes Higher Education, Piston Mfg., TDS, WECC, Wisconsin Public Television – WHA TV, Middleton High School and Madison Area Technical College.
The Suttle-Straus in-house creative department also submitted entries for consideration. As a result our creative team received 3 ADDY's for Suttle-Straus internal marketing projects. Among them, a Gold for the Season of Thanks holiday card that was delivered to clients just before Thanksgiving. A Silver award was presented for an invitation to Suttle-Straus employees to attend our 2011Awards Dinner Celebration as well as a Silver for our Company Overview informational piece intended for clients and prospects.
In addition, a third Silver award was presented for the corporate brochure that our team designed for Michael F. Simon Builders.