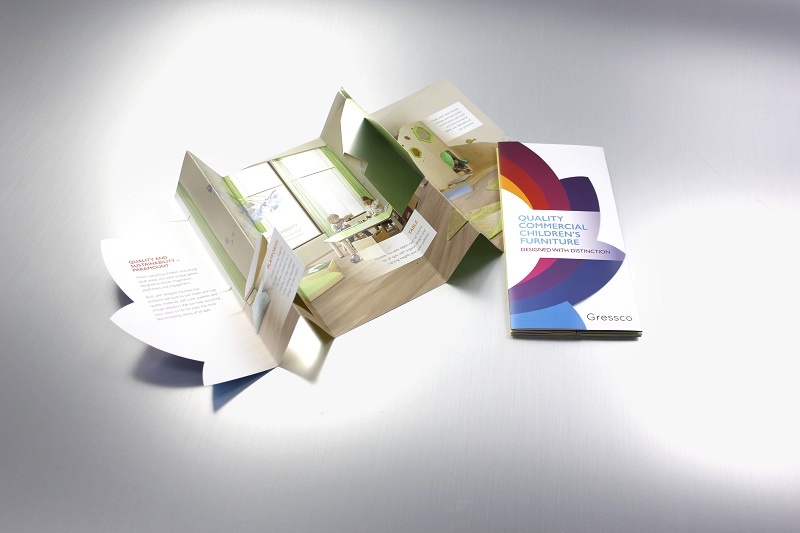 This week on 60-Second Super-Cool Fold of the Week, Trish Witkowski, founder of Foldfactory, recognized Suttle-Straus Creative for a clever design. This super unique & versatile leave-behind brochure for Gressco can be used as a trade show handout, a direct mail piece or hand delivered by sales reps. We're excited to be featured for the tenth time on the Fold of the Week series!
Trish states, "I think you're going to love this format and some of the special effects. They've done some nice things."
Want more ideas? Click here for other design inspirations from our creative portfolio.
Watch the Fold of the Week video below:
You can see a video about how this brochure was made and request a sample of this brochure here.