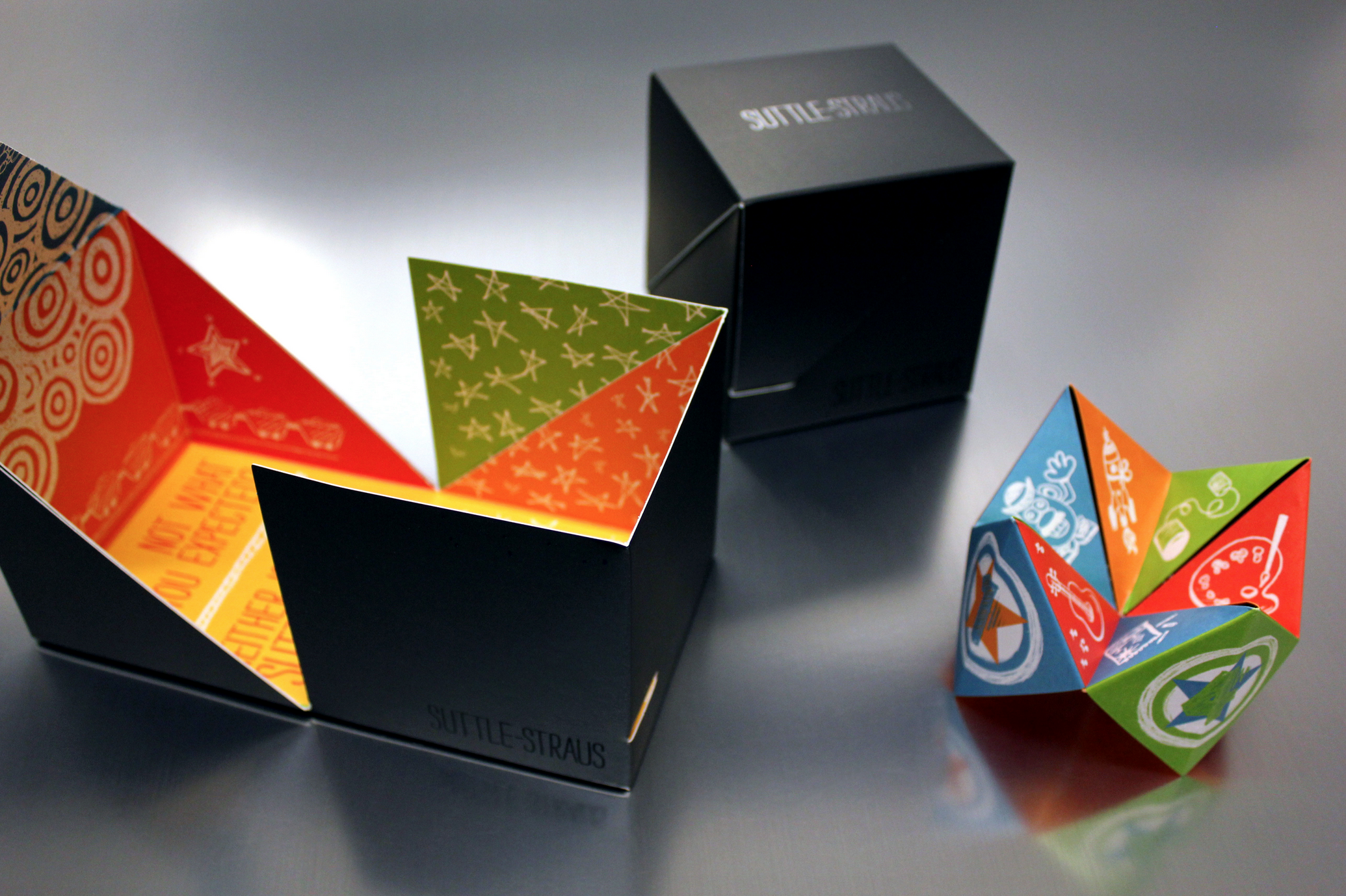 Suttle-Straus was highlighted on foldfactory.com's Super Cool Fold of the Week video directed to professional designers. The website's Chief Folding Fanatic, Trish Witkowski, is known for her 60-second Fold of the Week video series that is emailed to subscribers and featured on the website. The piece earning recognition was a self-promotion black box with an enclosed origami style fold, sometimes referred to as a "fortune teller" or "cootie catcher."
Designed to delight and inspire the receiver, the marketing was black on the outside with a flood of color and "reveals" on the inside. This is the second time that Suttle-Straus has been featured on foldfactory.com.
For more information about this marketing piece or to have a copy mailed to you please contact Karen.wenning@suttle-straus.com.