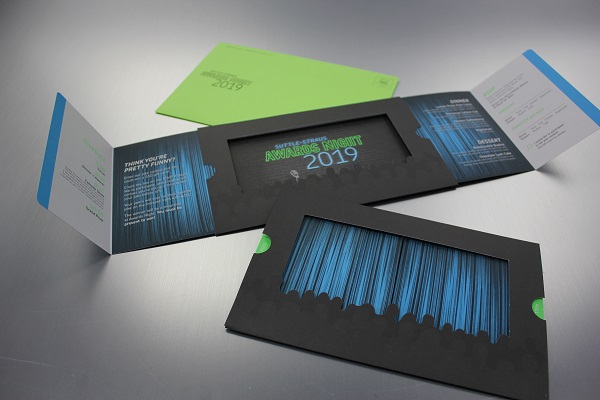 This week on 60-Second Super-Cool Fold of the Week, Trish Witkowski, founder of Foldfactory, recognized Suttle-Straus Creative for a clever design. This interactive sliding event invite is a unique format, but can still mail in a standard size envelope. We're excited to be featured for the eleventh time on the Fold of the Week series!
Trish states, "This is a kind of classic sleeve mailer format, but it's got these little trick panels that are great."
Want more ideas? Click here for other design inspirations from our creative portfolio.
Watch the Fold of the Week video below:
You can see a video about how this invite was made and request a sample here.