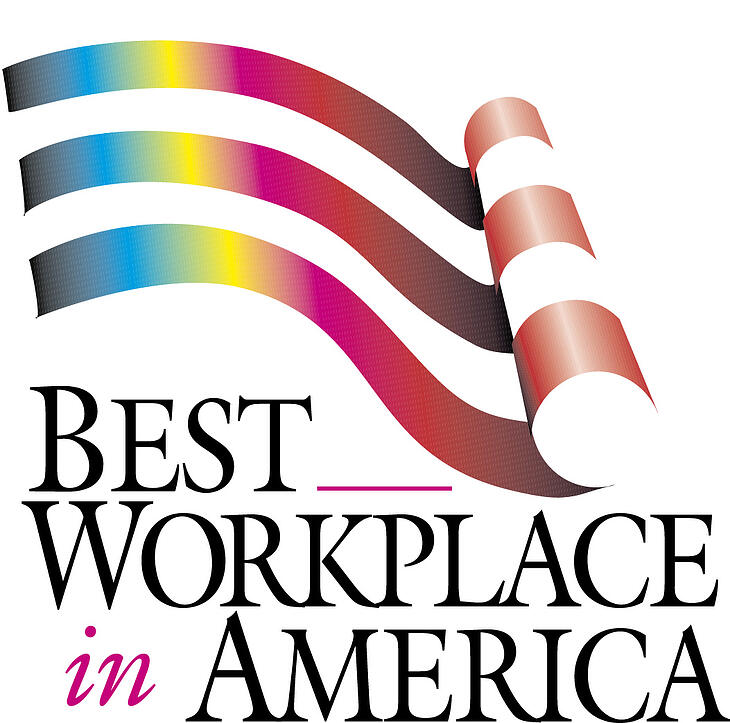 For the fourteenth year in a row, Suttle-Straus, Waunakee based communications company, has again been recognized as an industry leader. The Printing Industries of America (PIA) awarded the company for its exemplary human resources practices in its 2013 Best Workplace in the Americas (BWA) program.
The company was the recipient of the coveted "Best of the Best" designation, top recognition in the program, the ninth time it received the top tribute. Begun in 2000 to specifically honor companies that provide a superior work environment, BWA is judged by a panel of highly respected HR professionals with decades of experience. All of the winning companies actively show their employees that they care about their work environment, their personal goals and ambitions, as well as the needs of the company.
"It is an honor to again be recognized by the industry as a company that offers an outstanding workplace," said John Berthelsen, president. "We work very hard to consistently create a desirable workplace for our team members."
Suttle-Straus has made the Best Workplace list for 14 consecutive years, with nine of those placing in the Best of the Best category. The BWA program allows companies to compare their human relations programs to other companies in the graphic arts industry. The categories for which companies were judged are: Management Practices; Work Environment; Training and Development Opportunities; Financial Security; Workplace Health and Safety; Work-Life Balance; Recognition and Rewards; and Health and Wellness Programs.
Michael Makin, president of PIA stated "The Best of the Best winners routinely exhibit the highest commitment to success in many ways, but particularly though their employees. At this level, the competition is quite fierce and due to their long term commitment, Suttle-Straus has achieved an outstanding milestone. Congratulations to them."
Suttle-Straus is a communications solutions provider serving the south central Wisconsin and Chicago markets. Services provided by the company include web enabled solutions, one through six color sheetfed and web printing, variable data imaging, distribution services and grand imaging. The company specializes in corporate communications, direct mail, and advertising materials.
About Printing Industries of America
Printing Industries of America is the world's largest graphic arts trade association, representing an industry with approximately one million employees. It serves the interests of more than 10,000 member companies. Together with its nationwide affiliate network, PrintingIndustries delivers products and services that enhance the growth, efficiency, and profitability of its members and the graphic communications industry through advocacy, education, research, and technical information.