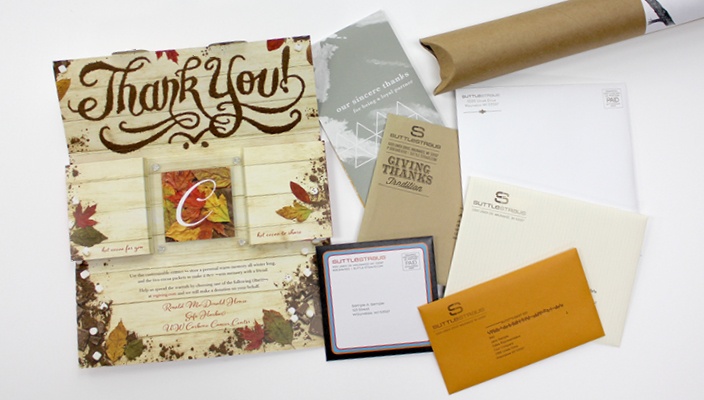 Suttle-Straus is hosting a complimentary webinar titled "Corporate Holiday Card Hacks."
Hear from our team of graphic designers about how you can take your corporate holiday card from good to great by incorporating techniques that will make it stand out from a stack of boring business greeting cards. Learn how to get more from your spend on season's greetings.

Amy Olson and Christine Edgren will share tips on:
Holiday card timing and mailing tips

Design ideas that add higher value for incremental cost

How interactive elements can make your message memorable

Tying social media to your mail for multi-channel success

Ways to make your holiday message stay relevant all year round
Corporate Holiday Card Hacks
Date/Time: Tues Nov 6, 2018 1:00 PM - 2:00 PM CDT
Speaker: Suttle-Straus Creative Team
Cost: Complimentary
Register here: https://www.suttle-straus.com/holidays
About the Speakers:


Christine Edgren is the Graphic Design Team Leader at Suttle-Straus with over 13 years of design experience, 11 of those years with Suttle-Straus. Her background includes agency and in-house environments working on everything from brand development to painting a life-size cow for CowParade Wisconsin. Christine enjoys collaborating with clients on a variety of projects, seeing them through from concept to completion. Her passion for typography, design and unique papers led her to also teach aspiring designers at Madison College.



Amy Olson has been a graphic designer at Suttle-Straus since mid-2014. Creating beautiful designs is truly a passion of hers. Amy loves great typography, interesting layouts, hand-lettering, and illustration. She also enjoys antique maps, old books, and creating her own studio art.
About Suttle-Straus (www.suttle-straus.com)
Suttle-Straus provides comprehensive marketing solutions that incorporate creative design, mailing, fulfillment, distribution, wide-format, and conventional and digital printing services. Our S4 Marketing Resource Center combines these services with cutting-edge technology that advances clients' marketing abilities and speed to market. Through long-term, collaborative client partnerships, Suttle-Straus is able to continue producing quality products, exceeding expectations, and offering innovative products and services.