Suttle-Straus, a commercial printing and marketing services provider in Waunakee, is hosting a complimentary webinar with Trish Witkowski, President of Foldfactory.com, titled "The Secrets of Engaging Mail."
"The Secrets of Engaging Mail" is a power-packed event filled with direct mail inspiration and advice. Go on a fascinating journey through a wide array of engagement strategies and trends, including ugly versus beautiful mail, creative envelopes, opening mechanisms, stamps and addressing techniques, paper and special effects, formats and image tricks, bounce backs and catalogs, the human touch, "party on the back," and other intriguing concepts.
Key take-aways from this event:
• See some of the most engaging and effective real- world direct mail solutions in print
• Learn high impact tips and techniques that will get more bang for the mailing buck on any budget
• See how to "get it opened," prevent marketing fatigue, and make your mail stand out in the crowd
The Secrets of Engaging Mail
Speaker: Trish Witkowski, President of FoldFactory.com
Date/Time: May 19, 2020 12:00-1:00 PM CST
Cost: Complimentary, sponsored by Suttle-Straus
Register here: https://www.suttle-straus.com/engage
About the Speaker: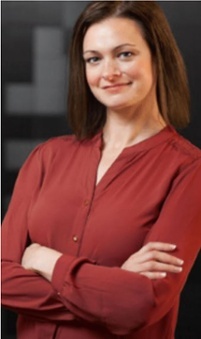 Trish Witkowski is President of Foldfactory.com, and has a specialized expertise in creative solutions and engagement strategies for direct marketing. She helps companies find solutions that align with and support their marketing objectives.
A classically-trained designer with a Master's degree in printing, Trish brings a unique and dimensional perspective to the conversation. Think: strategy + design + smart production. She searches the world for effective mail ideas, creative formats, marketing trends and tools. She assesses case studies and controls to determine what's working and what's not working and shares it with her audiences.
She is also a collector of engaging print samples. The term "collector" might be an understatement, actually. At nearly 20 years of collecting, she is the curator of the most exciting collection of folded print samples on the planet. She shares her findings with her clients and audiences, and also with thousands of loyal viewers on her popular weekly YouTube series "60-Second Super-Cool Fold of the Week."
About Suttle-Straus (www.suttle-straus.com)
Suttle-Straus provides comprehensive marketing solutions including creative design, mailing, fulfillment, distribution, displays, signage, promotional products, conventional and digital printing. Our S4 Marketing Resource Center print-on-demand technology advances the execution speed of local marketing for distributed networks. Through long-term, collaborative client partnerships, Suttle-Straus delivers marketing solutions that help our customers win.