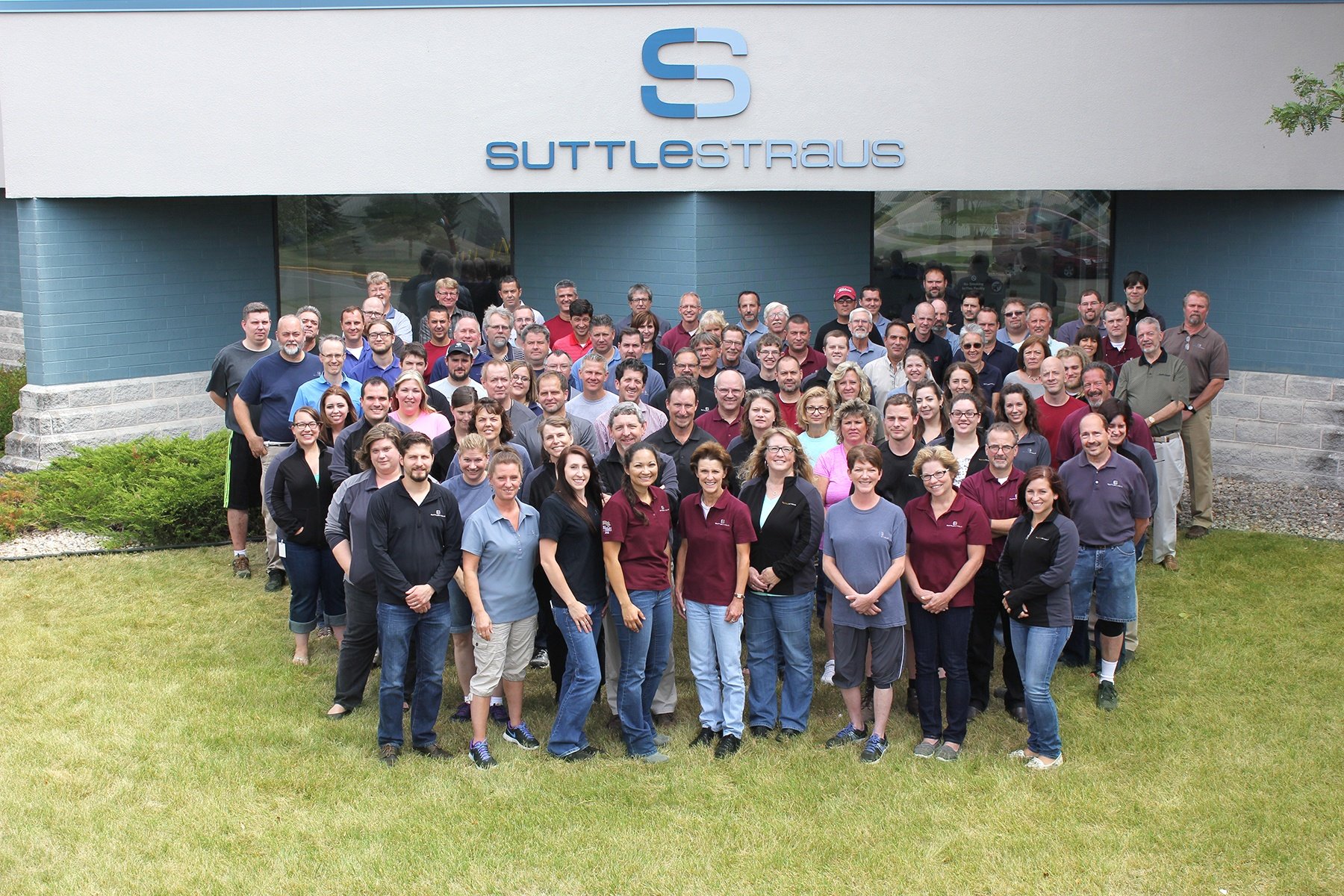 Suttle-Straus, a marketing solutions provider, is pleased to announce that it has received the 2015 "Best of the Best" award – a prestigious honor in the Best Workplace in the Americas competition, a program run by Printing Industries of America. This is the 16th consecutive year that Suttle-Straus has been recognized for their outstanding accomplishments in human relations.
The Best Workplace in the Americas program began in 2000 to acknowledge printing companies that provide a superior work environment and support individuals' personal goals and ambitions, while also addressing the needs of the company. Applicants were judged by a panel of highly experienced, industry-leading HR professionals on categories such as management practices, work environment, training and development opportunities, workplace health and safety, and wellness programs. The top honor, "Best of the Best," was awarded to just nine other companies.
The categories evaluated closely align with Suttle-Straus' core values and are reflected in the work and spirit of its 200 employees. Particularly noteworthy accomplishments that contribute to employee satisfaction are the Continuous Improvement program, first-rate safety initiatives, commitment to social responsibilities, and the addition of non-traditional employee benefits such as a free learning library, community garden, wellness programs and discounts to other area businesses. The approachability and transparency of the executive team adds to a pleasant and rewarding workplace.
Ted Straus, President and CEO of Suttle-Straus, states, "Building a great culture is something we strive for each and every day. Receiving recognition from Printing Industries of America as the Best of the Best Workplace in America is confirmation that we are on the right path. We are honored to receive this award for the 16th year in a row."
Michael Makin, President and CEO of Printing Industries of America, agrees. "Best of the Best winners routinely exhibit the highest commitment to success in many ways, but particularly through their employees. Congratulations to Suttle-Straus!"
To learn more about Suttle-Straus' marketing solutions, click here.