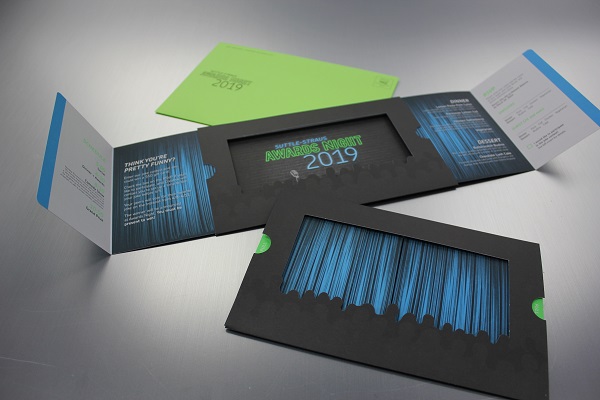 PaperSpecs recently featured a piece designed by the Suttle-Straus Creative team. This interactive sliding event invite was printed with two fluorescent inks and includes an interactive gate fold combined with a unique die cut. We're excited to be featured for this fun employee Awards Night piece!
Sabine Lenz, PaperSpecs, president and CEO, says, "It has everything I look for in such a piece: drama, inventiveness, and a confident use of gatefolds."
The main lesson learned from developing this creative invitation? Even an interactive piece can be created fairly simply.
Want more ideas? Click here for other design inspirations from our creative portfolio.
You can see a video about how this invite was designed and produced and request a sample here.