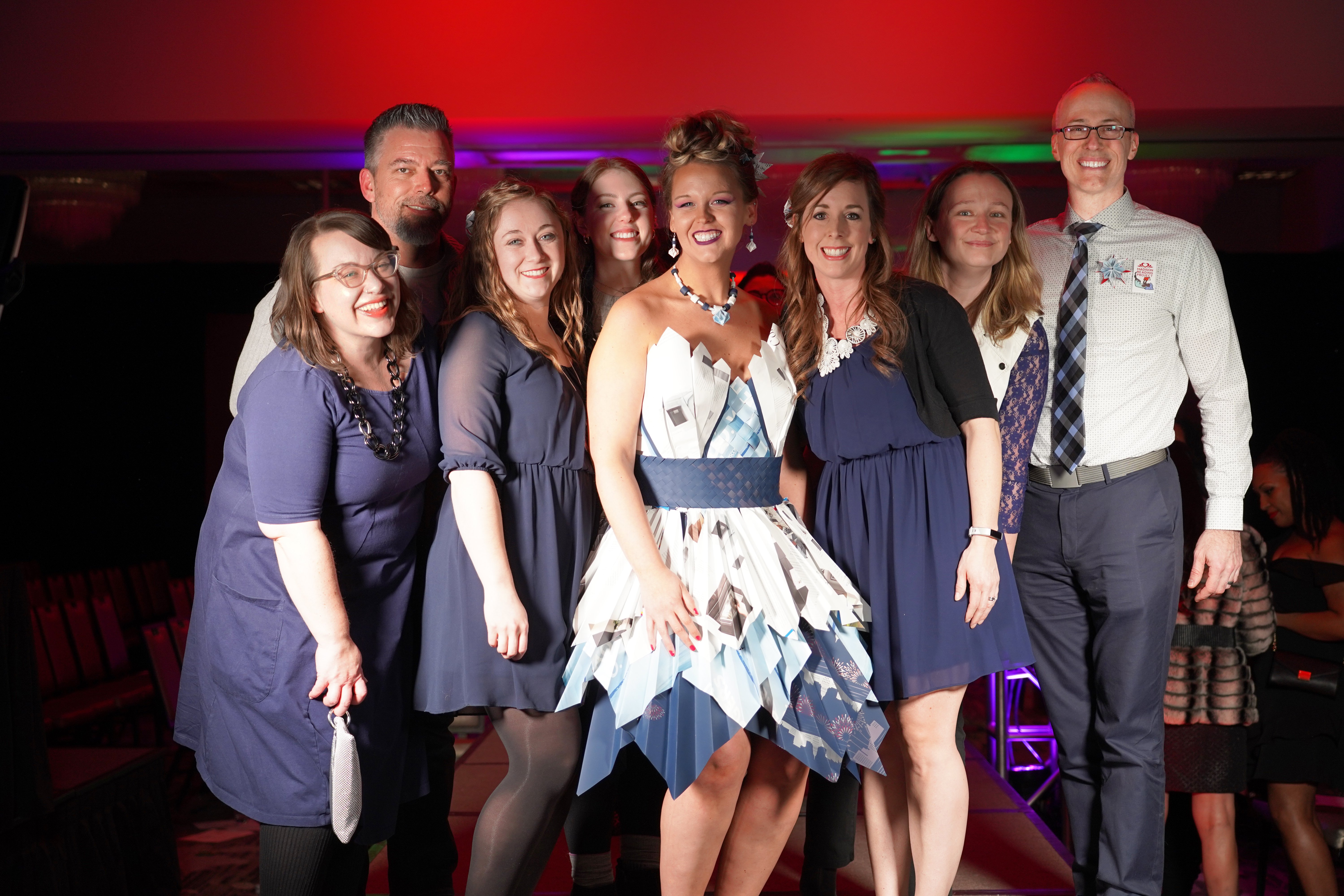 The Suttle-Straus Creative department formed a corporate team to design a paper dress for the Madison Reading Project's Read(y) to Wear paper-inspired benefit fashion show on Saturday, February 8, 2020 at the Madison Concourse Hotel and Governor's Club.
We started our dress design back in April 2019, and had a vision of turning trash into treasure and pulp into Prada. Throughout the year we pulled leftover press sheets from print projects to create this couture dress design.
One of our brand colors is blue, so we asked the printing press operators to divert any unused press sheets using blue paper or with blue ink coverage from the recycling bins. This resulted in a spectrum of paper types and weights in blue hues to work with, which were stacked in the dress design to create an ombre effect.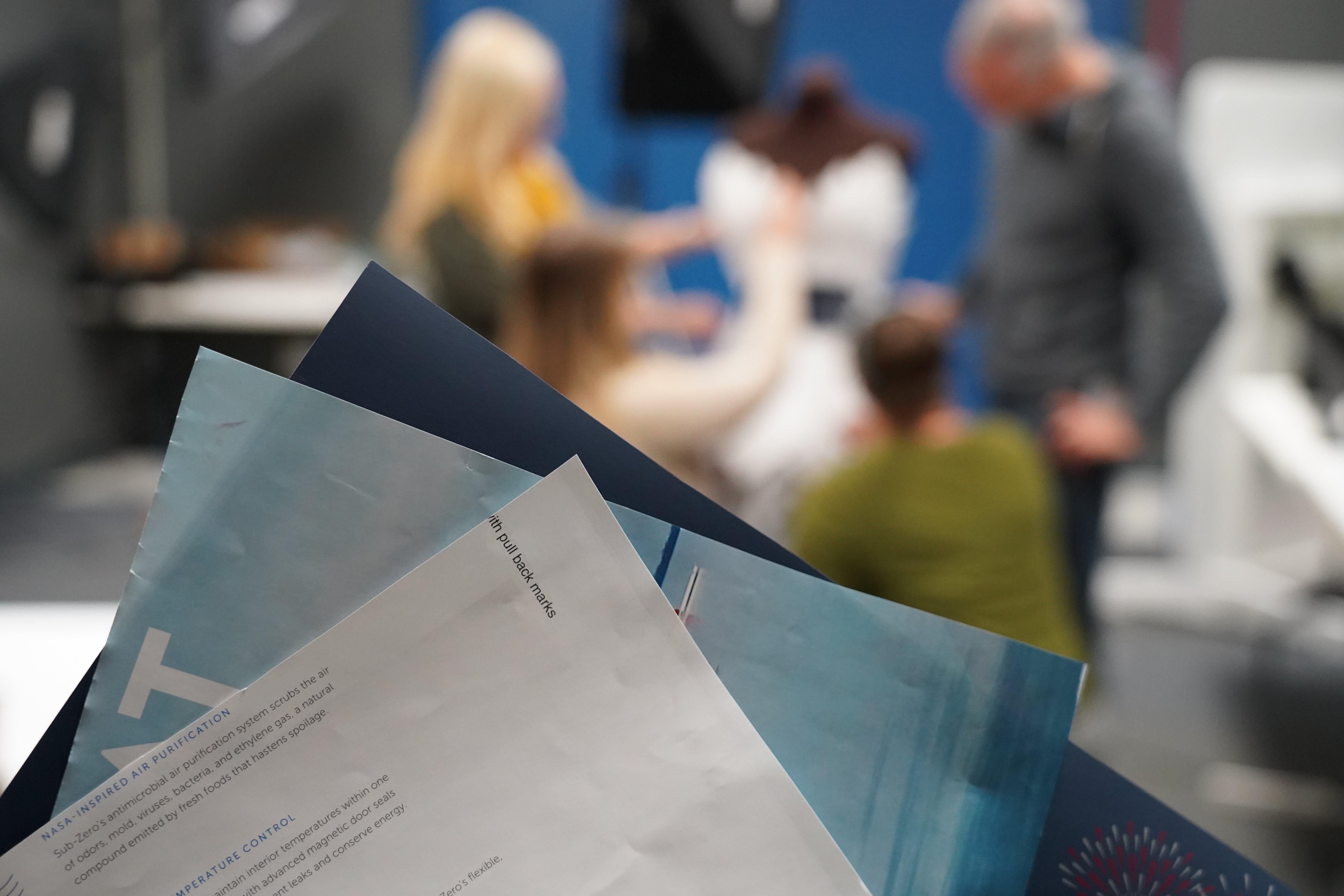 A variety of folding techniques were used on different parts of the dress and accessories to create multiple textures including: an accordion folded skirt, a basket weave belt, a custom-fold bodice, spiral earrings, and origami hair pieces.
This finished fashion piece shows what kind of potential a discarded scrap of printed paper has. And, since paper can be recycled an average of four to six times, print is a versatile and sustainable communications medium. This paper is only on its second life, after recycling again it will go on to take a new form and shape.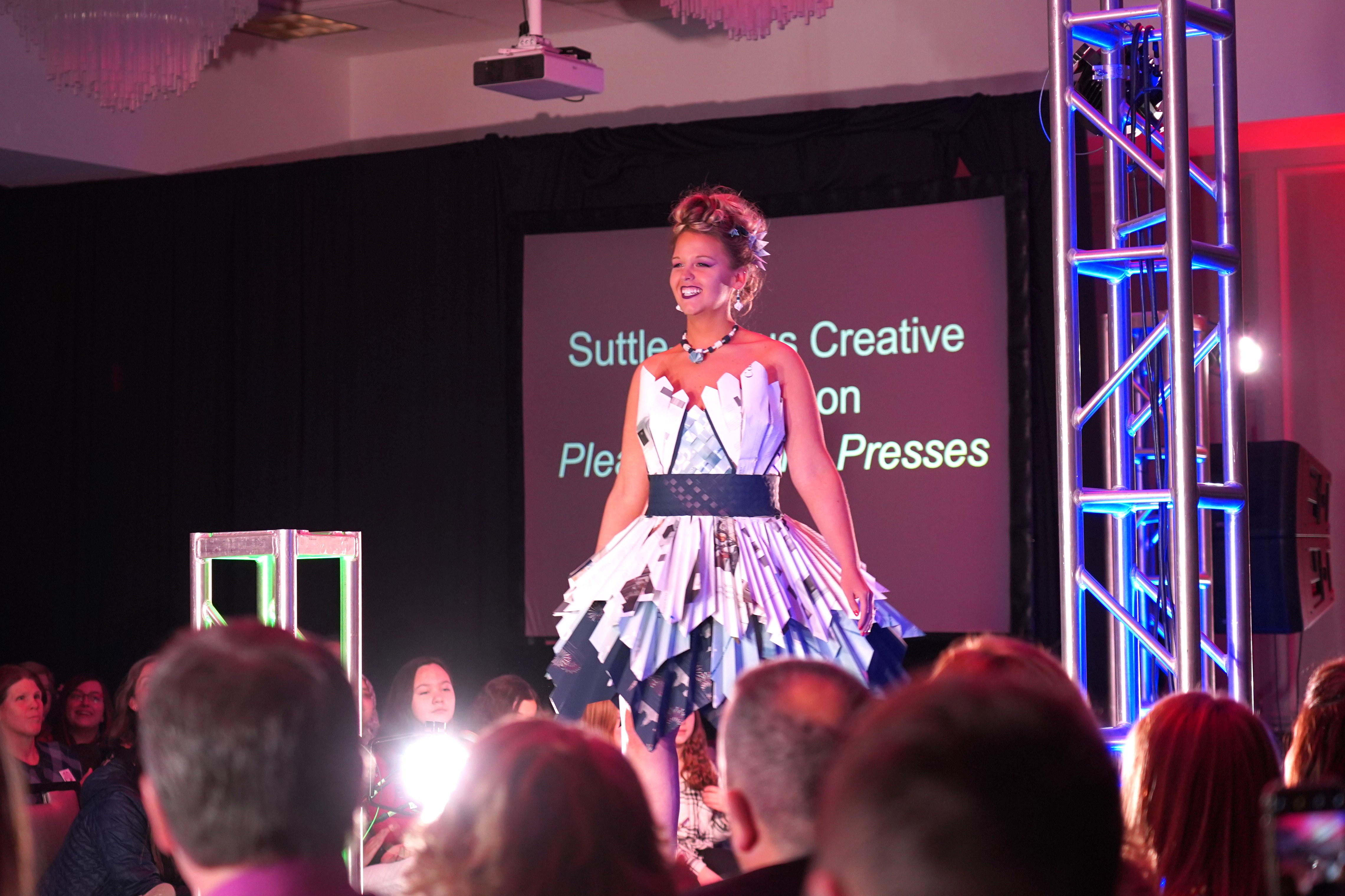 Graphic Designer Amy Olson acted as the team model and walked the catwalk in the paper dress, titled "Pleats From the Presses." The Suttle-Straus entry was named as a top three finalist from the attendee votes gathered at the event.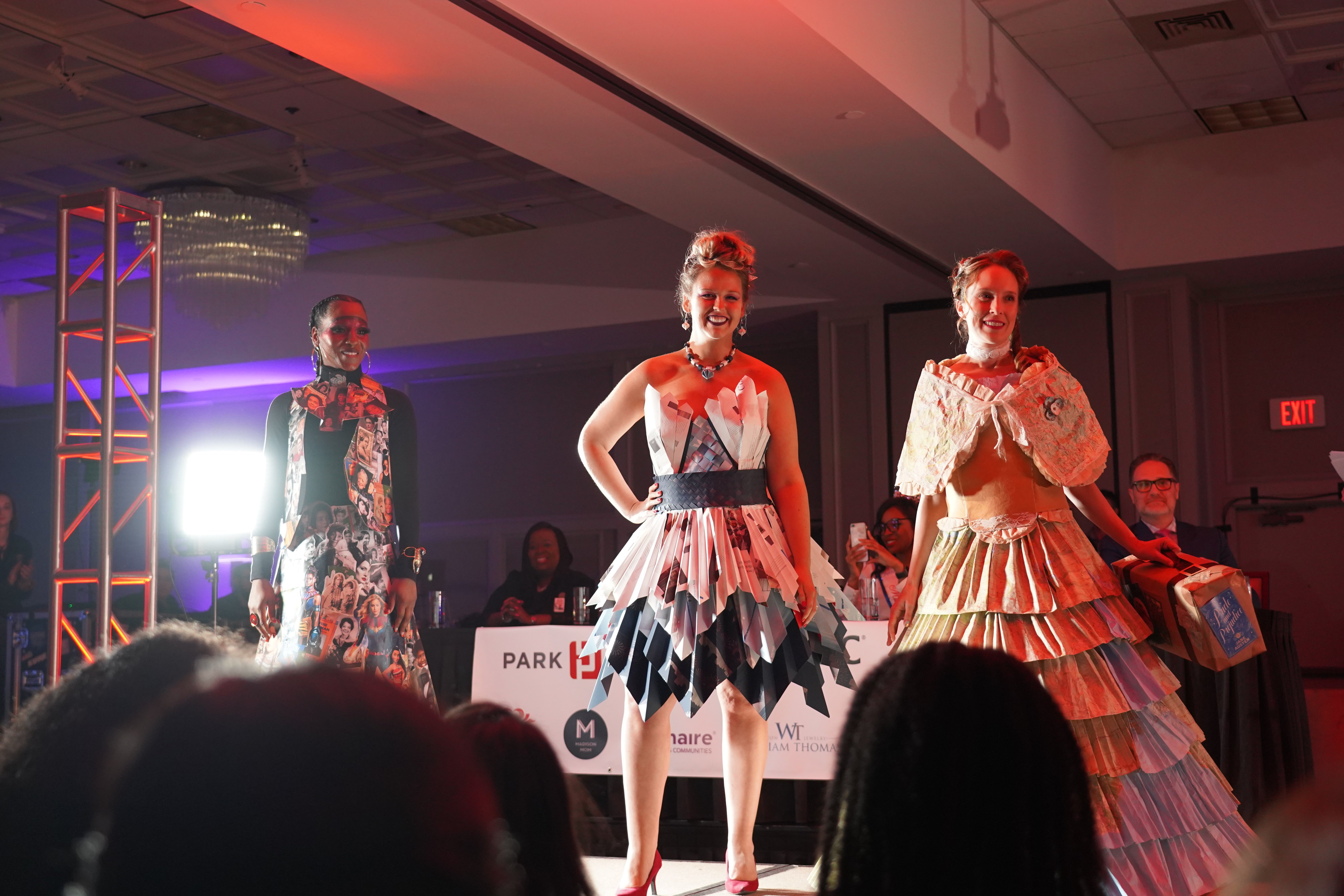 About Madison Reading Project (www.madisonreadingproject.com)
Madison Reading Project is a literacy-based nonprofit providing books and programs for underserved children in south central Wisconsin. They collect new and gently used books to give to children and families along with partnering with many nonprofits and social workers.