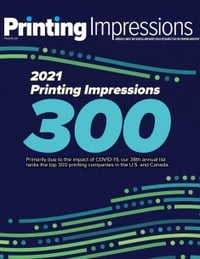 Suttle-Straus was ranked #133 out of the 300 largest printers in North America by Printing Impressions magazine this month.
Suttle-Straus reported $30 million in sales in 2020.
Now in its 38th consecutive year, Printing Impressions provides the industry's most comprehensive listing of the leading printing companies in the United States and Canada ranked by annual sales volume.