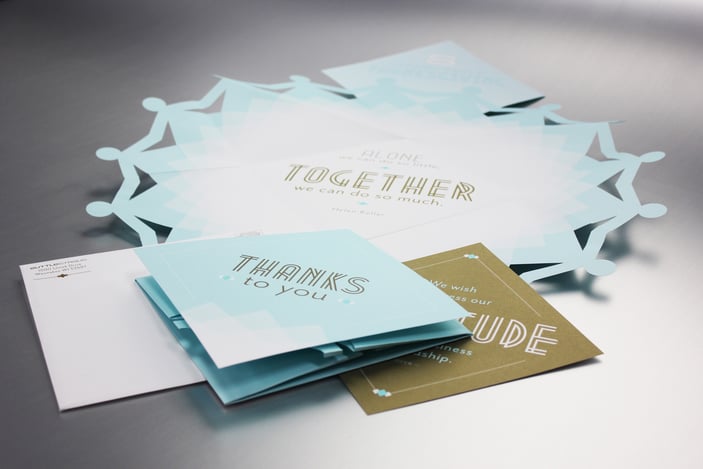 The Fold Factory's Chief Folding Fanatic, Trish Witkowski, has recognized a marketing piece designed by the in-house creative team at Suttle-Straus. Fold Factory is world-recognized in sharing the most inspiring solutions in print, folds, papers, and cuts. This is the fifth time that Witkowski has featured a Suttle-Straus piece in her 60-second Super Cool Fold of the Week series.

Witkowski referred to the folded piece as a Circular Tulip Fold Wrap. She goes on to say, "The initial opening is a tulip format, which is always a treat. However, they added a fun die-cut of people holding hands, and with two more folds to open, the reveal is a circle of friends that resembles a snowflake! The addition of the two extra folds allows for a wrap environment that can hold an insert."

Watch the Fold of the Week video below.

See how it was made in this short video.

See more of Suttle-Straus' creative work here.