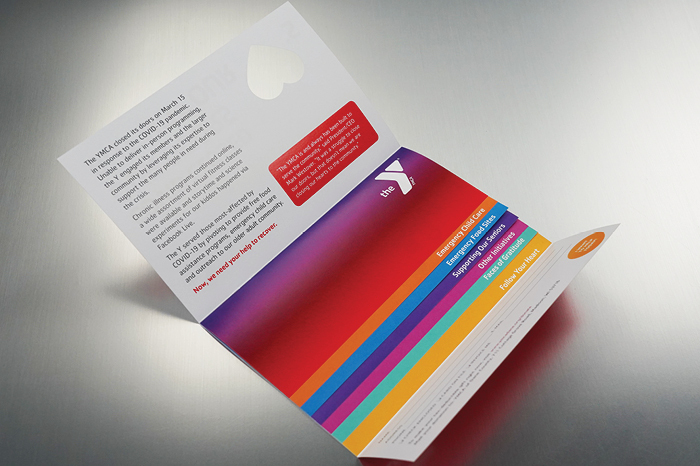 This week on 60-Second Super-Cool Fold of the Week, Trish Witkowski, founder of Foldfactory, recognized our client, YMCA of Dane County, for a cleverly designed fundraising mailpiece that included a stepped waterfall booklet inside. We're excited to be featured for the fourteenth time on the Fold of the Week series!
Trish states, "I love that each stepped segment focuses on a different category... with lots of space for photos and text."
Want more folding ideas? Check out our Pinterest board on Out-of-the-Box Folding.
Watch the Fold of the Week video below: