Suttle-Straus, a commercial printing and marketing services provider in Waunakee, is hosting a complimentary webinar titled "Convert Website Visitors Into Leads and Revenue."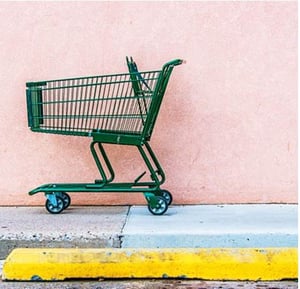 Did you know you can create a list of leads from your website WITHOUT having visitors complete a single form field?
According to Google Analytics, 96% of the people visiting your website leave without taking any action. If all of your marketing channels are driving traffic to your website but only convert 4% of the visitors, how can you find out who these visitors are and send them relevant offers quickly?
In this webinar you can learn how to grab anonymous website visitors, retarget them with direct mail, and return them to convert on abandoned shopping carts, non-profit donation campaigns, or repeat loyalty purchases.
This webinar will cover:
How to capture visitors to your website and get their address, without the use of a single form
How you can use time, date and pages visited by the individual to create an urgent call to action
What retargeted direct mail is
How retargeted direct mail can help increase average order size, decrease abandoned shopping carts and drive a 9-18% response rate
Convert Your Website Visitors Into Leads and Revenue
Speaker: The Suttle-Straus Direct Mail Team
Date/Time: November 12, 2020 Noon Central Time
Cost: Complimentary
Register here: https://www.suttle-straus.com/getleads
About Suttle-Straus (www.suttle-straus.com)
Suttle-Straus provides comprehensive marketing solutions including creative design, mailing, fulfillment, distribution, displays, signage, promotional products, conventional and digital printing. Our S4 Marketing Resource Center print-on-demand technology advances the execution speed of local marketing for distributed networks. Through long-term, collaborative client partnerships, Suttle-Straus delivers marketing solutions that help our customers win.