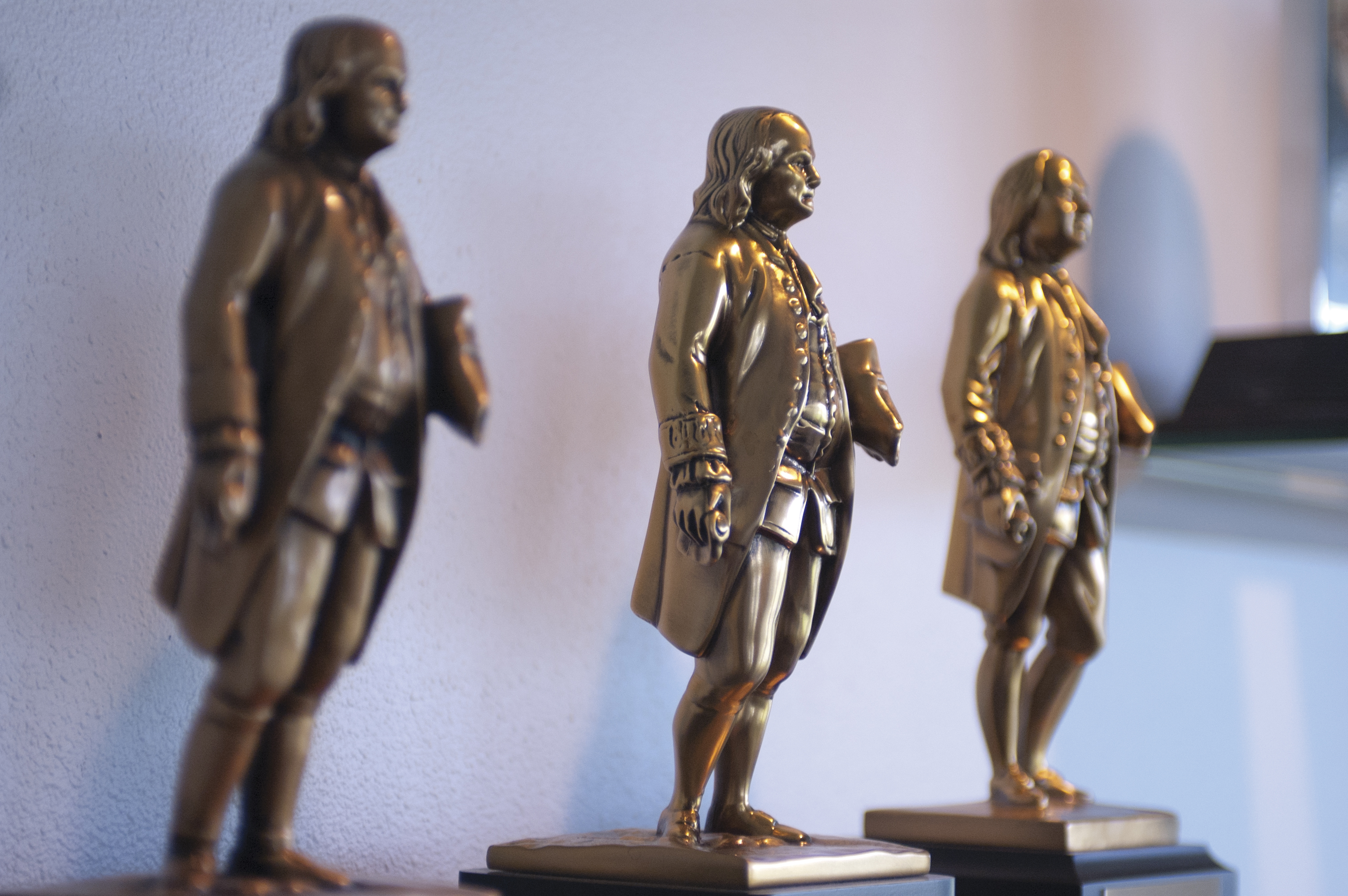 The Premier Print Awards, the graphic arts industry's largest and most prestigious worldwide printing competition, recognizes outstanding achievements in print production. Suttle-Straus of Waunakee recently received four 2017 Premier Print Awards.
The Premier Print Awards are the printing industry's oldest and largest worldwide graphic arts competition, hosted by Printing Industries of America. In its 68th year, the annual contest recognizes those responsible for the creation and production of superior print communications. The event promotes excellence in print communications and rewards companies and individuals who produce the very best in print media.
This year, more than 2,210 entries were received from printing and graphic arts firms from around the world, and judges awarded the Benny to the top entry in each category.
Suttle-Straus President Ted Straus said, "We are thrilled to be recognized by the international Premier Print Awards. Winning another Benny award reinforces our commitment to providing the highest-quality products and delivering on our promise of value to our customers."
Michael Makin, president and CEO of Printing industries of America, agrees. "The Benny winners represent the best our industry has to offer. This year's entries were outstanding. There were entries from companies in eight countries. Despite the fierce competition, Suttle-Straus, through hard work and dedicated craftsmanship, produced a piece worthy of the Benny."
Suttle-Straus received a "Benny" for the following project:
GRESSCO GV PRO SELF-MAILER

This self-mailer features several unique finishing techniques, including a closed gate fold, creative die-cut shapes, and a UV dispersion coating to give it added dimension and intrigue. While the overall design appears clean and colorful, the additional panels on each page fold down to reveal detailed product information.
This mailer was also featured on Fold Factory's Super Cool Fold of the Week.
Suttle-Straus received Awards of Recognition for the following three projects:
SUB-ZERO WOLF M SERIES COOKBOOK

Sub-Zero Wolf compiled a cookbook with recipes for decadent meals prepared using their M Series ovens. It features a gloss dispersion effect on the cover, along with vibrant images, overall varnish, and spiral binding to bring the whole piece visual interest and a high-end look that the company is well known for.
SUB-ZERO WOLF WESTYE F BAKKE CENTER BOOK

This colorful book features striking images of Sub-Zero's Bakke Center and highlights some of the artwork present throughout the building. The smyth sewn, case bound book features a debossed and foil stamped cover, and the body pages feature a spot gloss aqueous coating.
US Soybean Board Environmental Audit Book

This book features over 200 pages and tabbed dividers with soft touch coating. Spiral binding finishes the piece, and a USB was tipped on the back cover to allow recipients access to the complete details of the report.
Suttle-Straus will receive their Benny at The Premier Print Awards Gala, which honors all the companies that had the top award conferred upon them. The 2017 Gala is scheduled for September 10th at the Marriott Downtown Magnificent Mile in Chicago, IL.