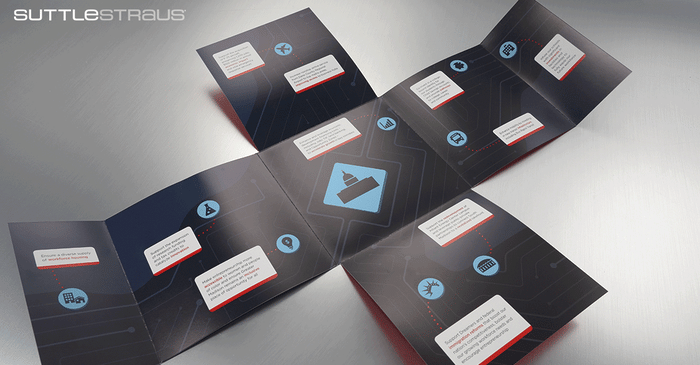 This week on 60-Second Super-Cool Fold of the Week, Trish Witkowski, founder of Foldfactory, recognized Suttle-Straus Creative for a cleverly designed iron cross fold brochure for the Greater Madison Chamber of Commerce. We're excited to be featured for the thirteenth time on the Fold of the Week series!
Trish states, "I really like the extra real estate that the flaps create."
Want more folding ideas? Check out our blog post: "Unique Folds to Try On Your Next Marketing Piece."
Watch the Fold of the Week video below: