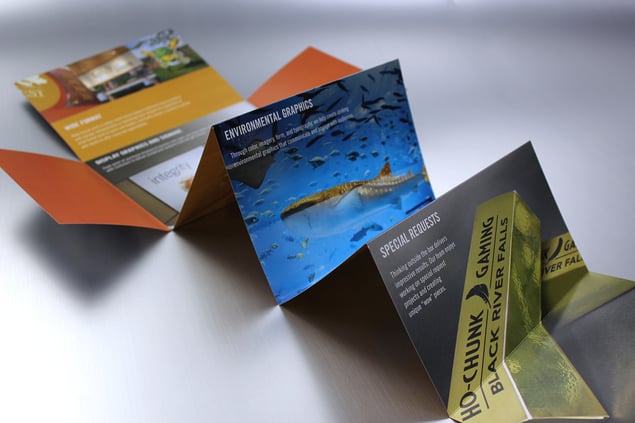 This week on 60-Second Super-Cool Fold of the Week, Trish Witkowski, founder of Foldfactory, recognized Suttle-Straus Creative for a cleverly designed stepped accordion iron cross fold brochure self-promotion piece. We're excited to be featured for the fourteenth time on the Fold of the Week series!
Trish states, "A very organized way of using a stepped accordion with a great reveal."
Want more folding ideas? Check out our blog post: "Unique Folds to Try On Your Next Marketing Piece."
Watch the Fold of the Week video below: