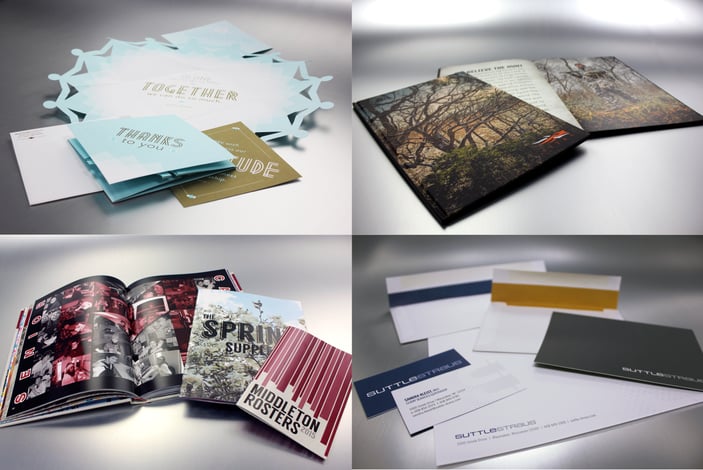 Suttle-Straus is pleased to announce that it is an award winner in the 2016 Graphics Excellence Awards (GEA) competition, a competition owned and managed by The Great Lakes Graphics Association (GLGA). The competition is an annual event that recognizes and rewards printing and finishing companies who combine fine craftsmanship with technology to produce outstanding finished products. Suttle-Straus has been recognized in the GEA competition for over a decade.
This year, Suttle-Straus won 3 Best of Category awards, 1 Best of Division award, and numerous Awards of Excellence and Certificates of Merit. The Best of Category award-winning entries will automatically advance to the Premier Print Awards competition, a nation-wide competition where the piece has a chance to win the coveted "Benny" award.
Judging for the GEAs was completed in March by a panel of experts in the print and production industry. Each entry was judged on it's own merit in a category with similar printed pieces. The judging criteria included clarity and neatness, richness and tonal qualities of color, paper and ink selection, ink coverage, difficulty of printing, effective contrast or softness, finishing, bindery and overall visual impact.
Ted Straus, President of Suttle-Straus, shares, "We are extremely proud of our dedicated team and the work they put into producing beautiful print pieces. It is a real achievement to continually be recognized as a company that produces top quality, award-winning materials."
An awards ceremony to celebrate all the winning entries will be held May 18th at the Wisconsin Club in Milwaukee. Additional awards for Best of Show, Best of State and People's Choice will be announced that evening.
Best of Category:
Sitka Book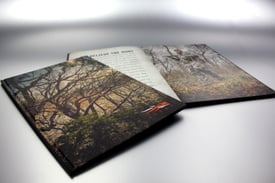 This coffee table book was designed by Shine United, LLC and was displayed in Gander Mountain stores to familiarize shoppers with the Sitka brand. The large size (11" x 17") created some unique production challenges such as hand binding and required expert color control to ensure crossovers matched.
Best of Category:
Suttle-Straus Stationery
The Suttle-Straus stationery collection received an update in early 2015, which was part of a larger brand refresh. The finished products present a clean, modern look to folders, letterhead, notecards, envelopes, and business cards. This project was also recognized by the American Advertising Federation and received a Silver ADDY Award.
Best of Category:
Middleton High School 2014-2015 Yearbook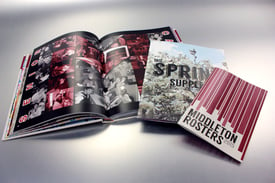 For several years, Suttle-Straus has helped Middleton High School students produce a memorable, one-of-a-kind yearbook. Each year, students tour the Suttle-Straus campus, to select papers and coatings and then do a press check before production. In addition to vibrant, colorful photos, last year's book also included a fun and functional pocket inside the back cover to hold additional pieces, loose photos or other special mementos.
Best of Division:
2015 Holiday Card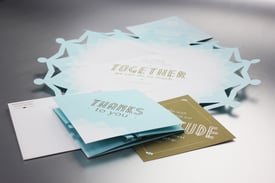 Suttle-Straus' holiday card featured a unique die-cut of people holding hands, which also resembled a snowflake when unfolded. The fold was particularly interesting – a circular tulip fold wrap that held a nested insert. This piece was also featured on the Fold Factory's :60 Super Cool Fold of the Week.