Businesses are starting to reopen and we all are learning how to operate under new conditions. In order to comply with recommendations from public health authorities and increase the safety of our everyday life, here are seven essential items to consider providing for your employees and/or customers: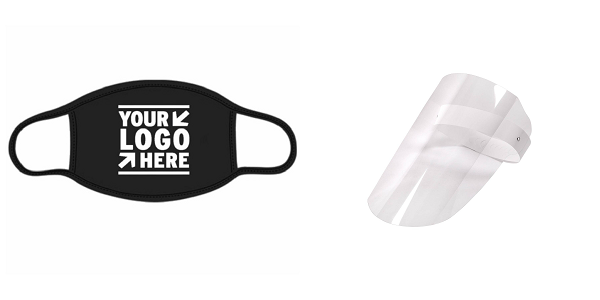 1. Face Coverings
Wearing a face mask when in public has been recommended by the CDC and local public health authorities. There are lots of options from sewn cloth masks to plastic face shields available. They can be bought plain, or with a branded image or text.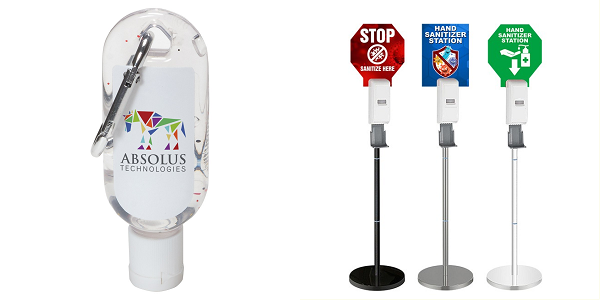 2. Hand Sanitizer
A personal bottle of hand sanitizer is a great item for every employee to have as they move about. They can fit in a pocket or attach to a key ring for convenience. Personal bottles can be refilled from larger bulk bottles for reuse.
Large industrial hand sanitizer dispensers can also be custom branded with signage for use at entry points and common areas.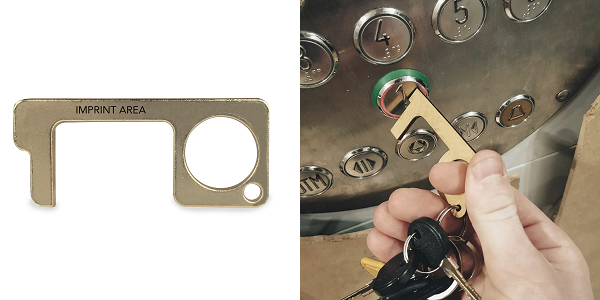 3. Touch Tools
A touch tool is designed to keep your hands from touching common, public surfaces to reduce the transmission of germs. It can pull open door handles, push elevator/ATM buttons and carry plastic bags. It attaches to a key ring for convenience.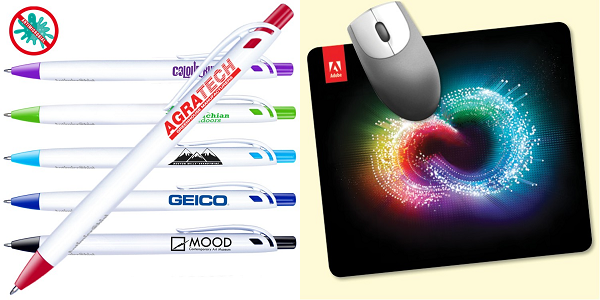 4. Antimicrobial Pens and Mousepads
There are items we touch often at work each day, like pens and mousepads. If they can be made with germ-resistant materials or coatings it provides an added layer of protection.
For businesses that provide pens for public customer use, like banks, it could be a good idea to buy branded antimicrobial pens in bulk and allow every customer to use a pen and then take it with them, rather than trying to wipe down pens between each use. Then your branding can stay with the customer as long as the ink lasts.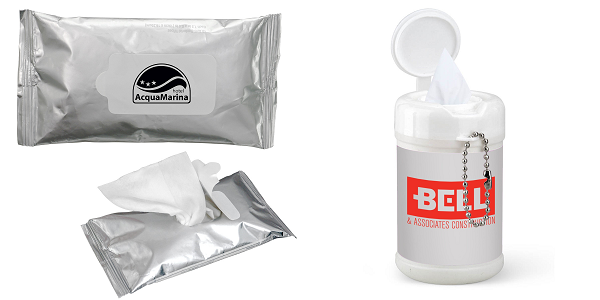 5. Cleaning Wipes
Disinfecting wipes can be hard to find on the store shelves, but you can hand out personalized packs of wipes that can be carried in a purse or stored in a desk drawer for when they are needed.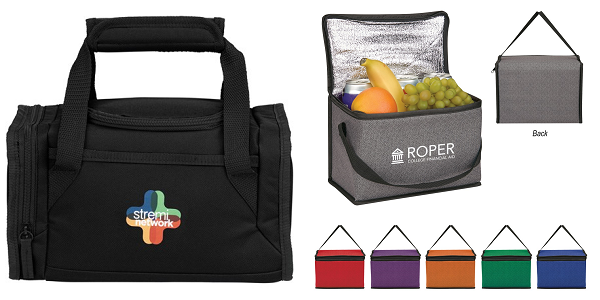 6. Lunch Totes
We're more likely to pack a lunch and eat it at our desks these days instead of going out to a restaurant or dining with others in a shared lunchroom space. A lunch tote with cooling properties can make a great employee or client gift this year.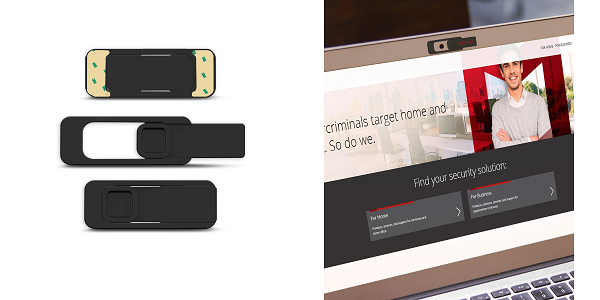 7. Webcam Covers
While working from home, most of our in-person meetings have been converted to video calls on Zoom, Teams, GoToMeeting or a similar platform. It's always nerve-wracking wondering if the camera will catch you not looking your best. Branded webcam covers peel and stick over an existing webcam lens and have a sliding door to only allow the camera to record when you are ready. It's good security against a potential webcam hacker as well.
The market availability for some of these items is very fluid right now as supply and demand changes. Reach out to me if I can help you source a specific item as your business adjusts to the "new normal."