Nobody likes distributing junk that is ultimately destined for a landfill. If you can give some more thought to the sustainability of your branded giveaways, you will find there are a lot of options for eco-friendly products available. Here are seven ideas for your next earth-friendly promotional product:
Reusable Shopping Bags
Bagito bags are one of my favorite options for reusable totes or grocery bags, they are food safe, easily washable, come in many sizes and colors and shrink up to a small size when not in use.
Eco Notebooks
Washable paper is a leather/fabric alternative that is lightweight and washable. It's also vegan friendly, as no animal products are used to manufacture it, and it's 100% recyclable. This is an eco-friendly alternative to a leather or synthetic padfolio.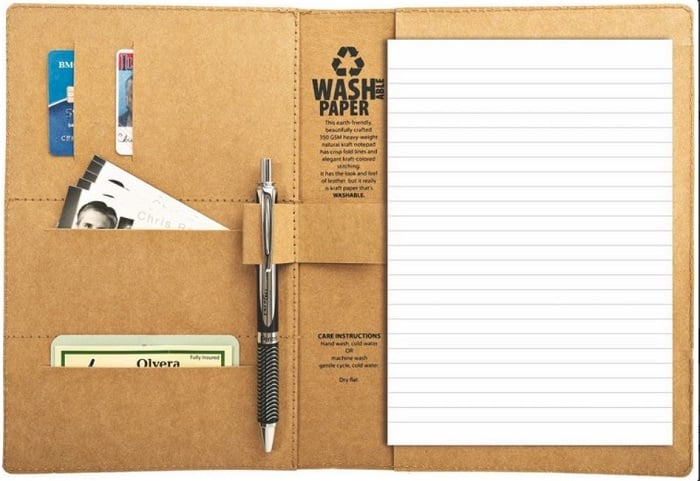 Refillable Water Bottles
Encouraging people to use refillable water bottlers rather than single use water bottles is a great environmental choice. Some water bottles even have built in carbon filters to remove chlorine, sediment and bacteria.
Solar-Powered Chargers
Phone and device charging units are some of the most popular branded items. A unique twist on this giveaway, is to give a charger that can be powered by sunlight. Solar-powered chargers are great for summer months, camping or outdoor sports.
Wheat or Metal Straws
Many companies are eliminating plastic straws, but paper straws are not as durable and some people find them unpleasant to use. A personal reusable straw made of wheat or metal can make a great gift. It will help reduce plastic straw waste and could make brand impressions daily. Most come with their own cleaning brush, too!
Bamboo Items
Bamboo is a 100% renewable resource because it is a fast-growing plant that thrives without fertilizer or pesticides, making it the perfect resource to harvest again and again.
All kinds of promotional products can be made from bamboo, beyond the traditional kitchen utensils and chopsticks sets. I've seen bamboo tumblers, bamboo sunglasses, and even bamboo USB sticks!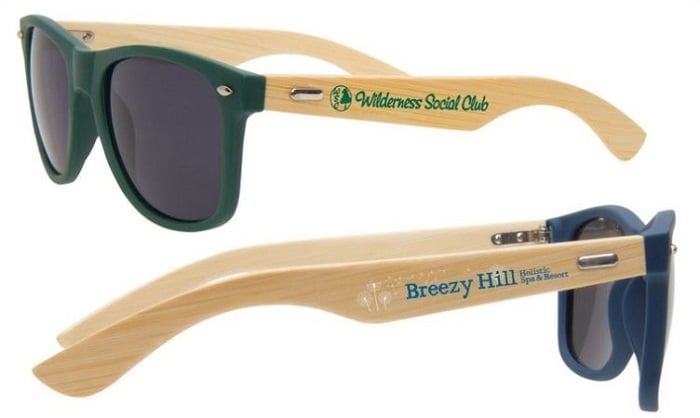 Recycled Content
Check to see if your promotional product is composed of any recycled content. You can find mousepads made from recycled rubber tires, pens made from recycled aluminum, and polyester items made from recycled plastic bottles.
I love the shirts from Allmade, a company that not only uses recycled polyester, but also pays the garment manufacturers in Haiti a living wage to combat poverty in that country.
These are just a few examples of eco-friendly promotional products available. If you have an item in mind, it's always a good idea to see if there is a sustainable or charitable option. Search our online store now or reach out to me for assistance.