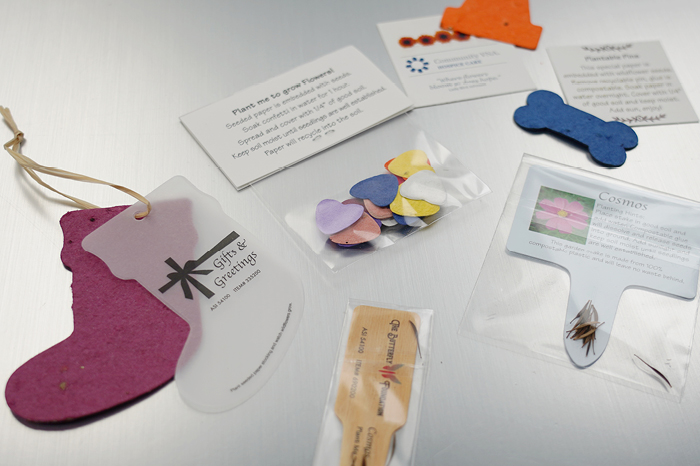 The light at the end of the tunnel can be seen - spring is almost here! It's always a good idea when seasons change to see how you can use the time of year to promote your business. Here are some ideas for spring-related promotions: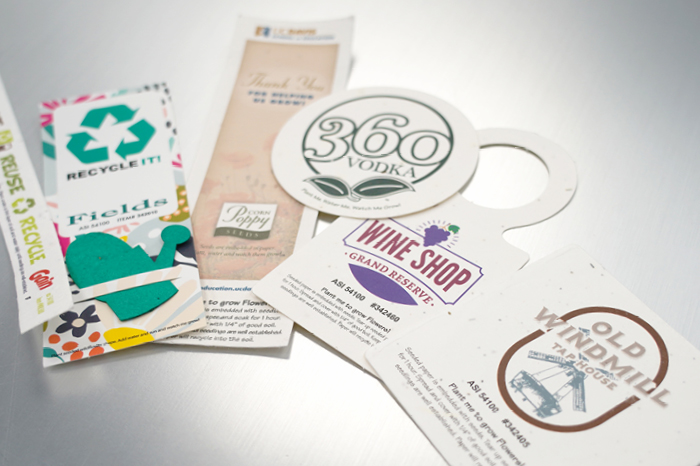 Flower seed paper can be turned into many useful items for giveaways. Examples shown here include bookmarks, coasters, wine bottle hangtags and event wristbands. At least you know when the paper message has run its course, it still has a second use. Once buried in the ground, these seed papers will sprout wildflowers! It's the perfect solution for outdoor events so you don't have to worry about waste affecting the environment.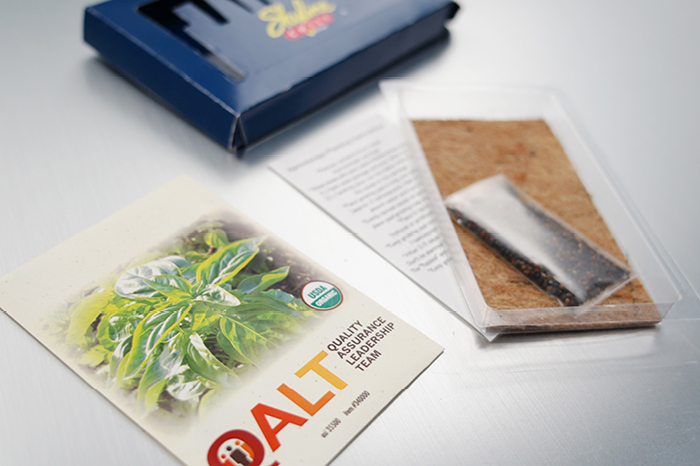 Sending seeds through the mail can let people know you are ready to help them grow! They are lightweight and once planted remain in a prospect's home for many months. You can choose from many different kits including flower varieties, house plants, vegetables, herbs, or even a tree.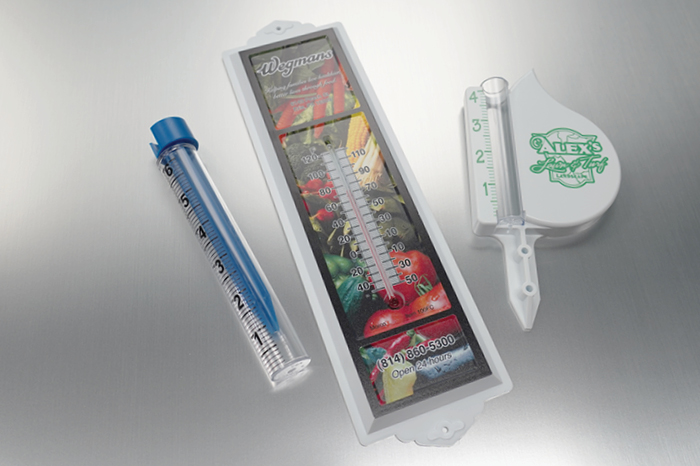 If your customers enjoy their time outdoors or following the weather, an outdoor thermometer or rain gauge with your logo could be a great item for your next event or client appreciation giveaway. They will be reminded of your company each time they look out the window.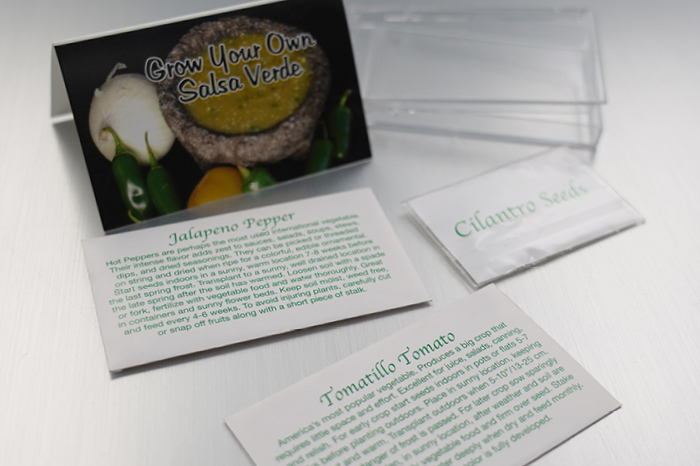 If your product offerings relate to food or kitchen items, a recipe kit can be a great way to reinforce your brand. This "grow your own salsa kit" offers everything you would need to create a summer salsa experience at home. Other options include marinara sauce or mixed salads.
Let's grow!