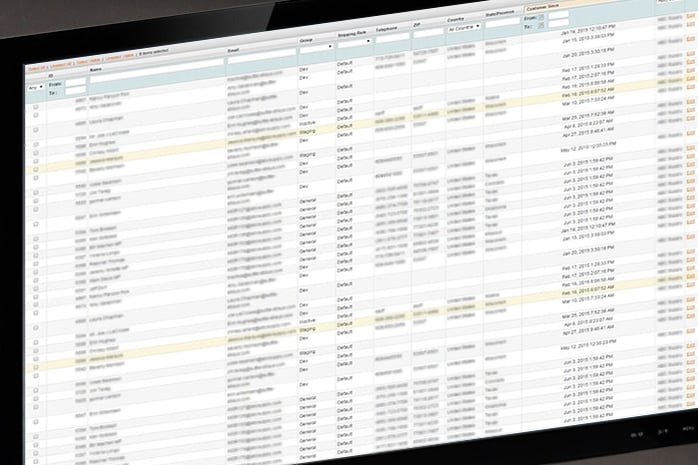 Whether using our S4 Marketing Resource Center or another software program where you have several users, it's important to develop a plan for maintaining your user base. This is critical for obvious security reasons, but also to have a better understanding of your users' activities.
Last month's technology article focused on optimizing roles and permissions, which is closely related to maintenance, but a bit different. Rather than doing an audit of specific roles and permissions in the system and learning which users are assigned to which, this article will dive deeper into managing the user accounts.
First, you need to recognize who the administrators are in the system, and communicate this to your users so they know who to reach out to with any personnel changes. In an ideal world, your users would help inform you of any user changes needed, but this doesn't always happen – especially if someone leaves. It's easy to ask for a new login for someone who's just been hired (after all, they probably need to login to do their job). However, removing them from the system when they leave can often be an overlooked task. Having a well documented for both onboarding and off-boarding will help reduce the occurrence of this happening.
Should you miss adding or removing individuals, be sure to set aside time monthly or quarterly to review users lists. The frequency at which this type of audit should be done can be dependent on the level of turnover at your organization. If changes occur often, you'll want to do more audits to avoid having several updates to do at once. This type of update is best done in smaller batches. Depending on the frequency of your user audit, you could also align it with the roles and permissions audit outlined in last month's article. This is even more beneficial if you haven't been alerted of a role change within the organization, which may affect the level of accessibility a user has in the system.
Regularly reviewing the user list can also provide valuable insight into what users are doing in the system. For example, if a user only logs in once a month, is it because they are having problems using the system? (If so, check out our article about training tips!) Have they not found what they're looking for in the system? Or, do they simply not need to log in more often?
On the other hand, if a user is logging in frequently, you may want to reach out to them and see if they have any interest in providing feedback. Or, perhaps they would be a good resources to pair up with newer staff members as they get up to speed on the system.
Regardless, if a user hasn't logged into the system for over six months, it may be time to re-evaluate if that user still needs to have access, or if there's another reason for their inactivity. Keeping the number of users in check can keep your system clean and more usable.