It's back to school time and fall sports will be starting again soon. Students and parents take a lot of pride in their hometown. Here are some ideas for branded products to celebrate school spirit outside the standard t-shirts and sweatshirts found in most school stores.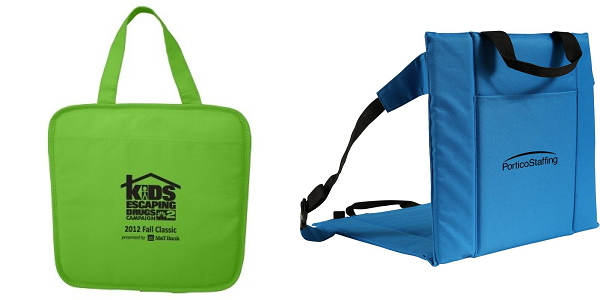 A stadium chair could be a great fundraiser for a team sport where the audience sits on bleachers. You can put your logo on a lightweight seat cushion with a handle, but the ones with backs are more popular!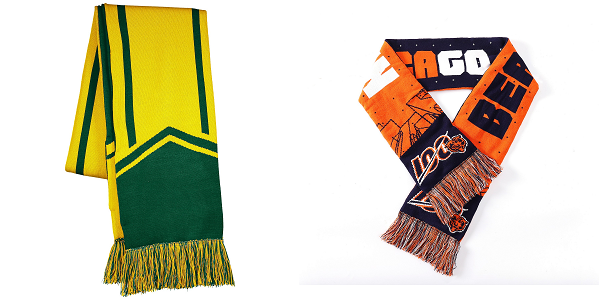 Cold weather is coming and you can customize team spirit scarves to fit any team's branding. Whether you're selling them in the bookstore or giving them out at a fundraiser, these scarves help get the crowd excited to represent their favorite team.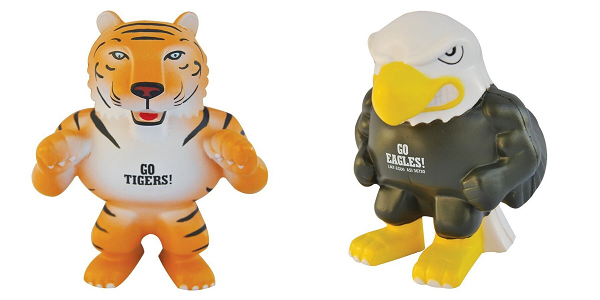 School provides no shortage of stress for students. Get your favorite mascot as a stress reliever. Put your school's logo on them and give these out at pep rallies and games to get everyone in the cheering mood.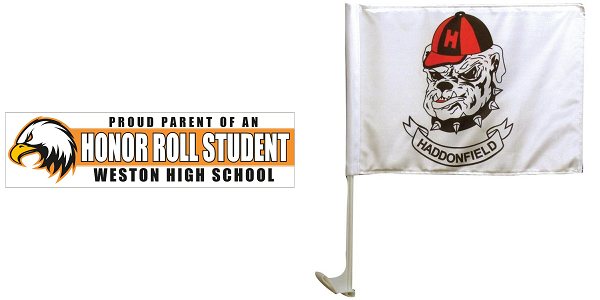 Promote honor students, music achievements, sports stars and alumni with removable bumper stickers. Unlike the permanent bumper stickers of the past, these are outdoor-durable, flexible vinyl with removable car-safe adhesive. Stick and it will last 3 to 5 years, or remove easily at any time with no residue.
When the game day caravan is headed to the stadium you can brand a car flag to make the journey a lot more spirited. Anything that displays on a car is great for impressions as the vehicle makes its way around town.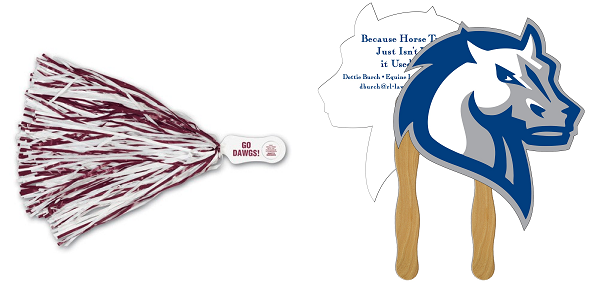 Show some spirit by getting in the game with a branded pom pom! Or keep your audience cool in the sun with custom hand fans that can act as mini-billboards - perfect for promoting a custom message. Great for sports games, fundraisers, church services, political rallies and corporate events. There are over 150 stock shapes, or you can request create a custom shape if needed.
For efficient ordering and fulfillment, schools can set up an online store to collect and process orders from students, parents and alumni. Let me know if I can help take your school's promotions to the next level!