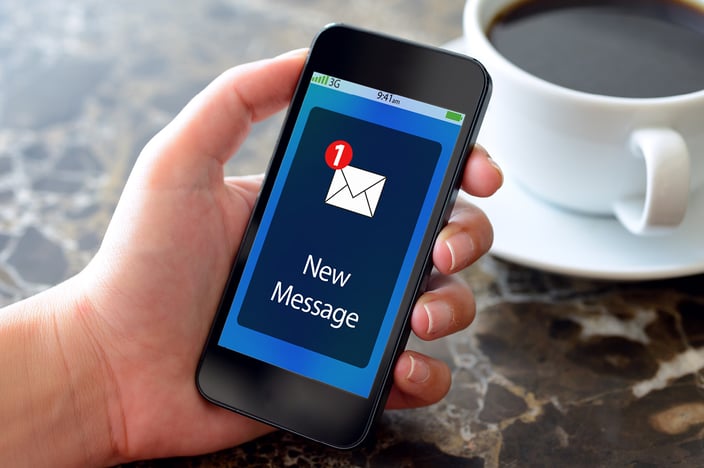 Direct mail delivers. It's shown to be effective across all demographics and regularly outperforms other channels. Thanks to a new initiative coming from the US Post Office, 2017 brings even more opportunity to make an impact with your direct mail campaign. A program called Informed Delivery is currently in Beta testing in four states, plus the District of Columbia, and is set to roll out across the rest of the United States this year.
What is Informed Delivery?
Informed Delivery is a USPS program that provides digital notification to users in advance of the delivery of physical mail. This provides businesses and organizations more opportunities to engage with the consumer. Residential consumers can opt in to this service, and in return, receive an email containing images of the mail pieces that will arrive in their mailboxes that day. It's important to note, however, that this service is currently only available for letter sized mail pieces.
What does Informed Delivery mean to your mailers?
While consumers will see the obvious benefit of knowing what's waiting for them in their mailbox (an important letter, bills, etc), there are also many ways that businesses can benefit.
Design and branding on the exterior of envelopes enables businesses to have even greater impact and further engagement with the end user.
Consumers who are utilizing the Informed Delivery program will have at least twice the exposure to your direct mail piece.
Businesses who are currently participating in the pilot program have the ability to display relevant digital content related to the mail piece images included in the email. Currently, images are displayed in grayscale. However, businesses are being given the opportunity to replace the black and white image with a color image and/or links that direct consumers to a website or landing page. If this opportunity is afforded to all businesses it increases the potential exposure exponentially.
Integrated campaigns provide better results than utilizing only one channel, and multiple touches are unquestionably more impactful than a single touch. The US Postal Service has responded to this marketing need by offering multiple touches and integrated channels within one mailing campaign. For the cost of a single mailing, you can maximize the impact of your mailers, providing a bigger bang for your buck.
Rates, advertising options and a rollout date have yet to be released. However, if you plan to send direct mail campaigns with letter size pieces this year, it would be wise to keep Informed Delivery in mind. Consider these tips:
Ensure that the design on the mailing panel can easily translate to a black and white image
Be sure your mailer is easy to read
Include any offers or calls to action on the mailing panel
Make sure your address and branding is visible on the mailing panel
There are limitations regarding what can go on the mail panel and where. If you're not entirely sure, contact Suttle-Straus or your dedicated sales representative to determine if your mail piece design meets postal standards. Happy Mailing!