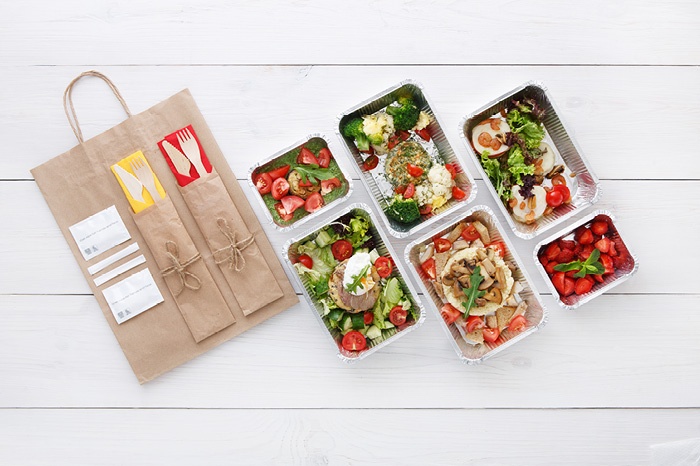 Convenience is king when it comes to consumers, which is why almost every major restaurant franchise is investigating adding delivery to their operations in the near future.
The research experts at Morgan Stanley predicted last year that 40% of total restaurant sales ($220 billion) could be delivery orders by 2020, compared with current sales of around $30 billion in 2017. Their study also found that 43% of consumers who ordered food for delivery say it replaced a meal at a restaurant, suggesting incremental cannibalization of dine-in meals.
However, going into delivery for the first time is a large undertaking that takes a lot of advanced planning. So here are four things you need to consider before you make the jump:
To GrubHub Or Not to Grubhub
First hard choice that will need to be made is whether to build your own system or rely on an existing third-party delivery service or do both. Taco Bell announced a partnership with DoorDash. McDonalds decided to go with UberEats. Meanwhile Panera took the alternative route to hire all its drivers to support delivery orders through their own app.
Building your own delivery app and network of drivers means you have 100% control of the experience and the profits, but it also means you have to market your delivery service to convince people to download the app and use it.
Working with a third-party aggregator means you'll have access to their built-in user base and avoid the logistics of hiring delivery drivers, but you'll also have to pay hefty commissions for the service. Each restaurant needs to evaluate if they can still be profitable on these kinds of orders after the delivery service takes their share.
Promotion Mix
Promotion of delivery business requires you to set a radius from your restaurant and market to the homes and businesses that fall within it. Pizza shops and Chinese restaurants have been excelling in delivery for years, so it's a good idea to look to them for best practices. It's likely you'll want to add printed flyers, direct mail and door hangers to your existing marketing tool set so you can reach consumers in your delivery area at their homes effectively and get prime space on their refrigerator.
Packaging Design
When food is delivered it needs to hold its temperature longer than for in-house and drive-thru guests. Pizza restaurants continue to innovate delivery bags and even in-car ovens to ensure their products arrive fresh and hot, so burger and taco joints will have to come up with innovative solutions as well.
Moisture can also affect the quality of the food appearance, texture and taste if things become soggy and wilted. Restaurants will need to move away from styrofoam that traps moisture inside to paper or cardboard packaging that can allow steam to escape through vents or otherwise.
Security is another consideration for packaging choices. Customers will want to be sure their driver wasn't stealing fries out of their bag on the trip!
You should also look at your packaging as another opportunity for marketing. Custom designed packaging can reinforce your brand and add to the in-home dining experience. Don't miss this opportunity to upsell, cross-sell and encourage repeat orders. See how Red Robin and Denny's are doing it right with to-go packaging.
Space and Signage Needs
With delivery orders added into the mix you'll need to create dedicated space within your restaurant for orders to be prepared and wait for pickup from a driver.
An article in the Chicago Tribune said the amount of change needed can vary: "Some changes are as small as adding a shelf to stash mobile orders awaiting pickup. But the changes can be much bigger, all the way up to creating a separate kitchen altogether to handle all the new mobile orders from those who prefer eating restaurant-prepared meals on their couch."
You'll also need to produce new signage to direct drivers for pickup, as well as promotions for the delivery service in house and at the drive-thru to encourage current customers to use this new service.
Did I miss anything? Let me know in the comments below if you have additional advice for restaurants considering delivery.