The hiring marketing right now is tough. It is no longer enough to just put out a job listing online and watch the applications roll in. Job seekers currently have the upper hand and employers need to be on their "A game" to attract quality candidates for their open positions.
Here are five non-traditional ideas for recruitment you may not have considered:
1. Employee Referral Card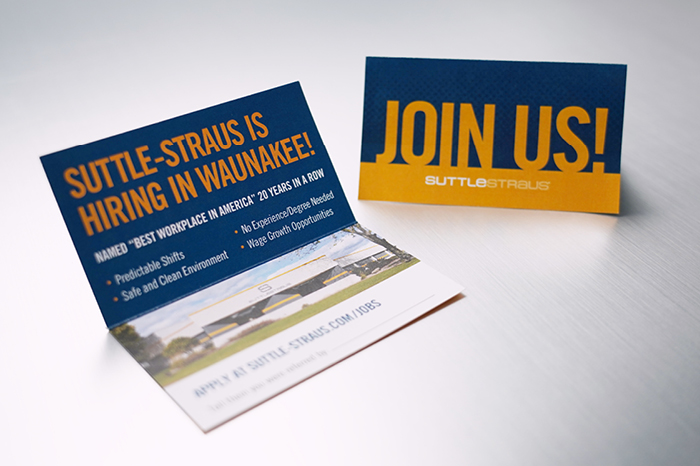 If your company offers a referral bonus to current employees who refer a new job candidate, you can make it easier for them to make referrals by handing out referral cards.
These referral cards are sized perfectly to fit inside a wallet and have a blank spot for an employee to write their name in as the referral source. The idea is if they are out and about attending a graduation party or experience excellent customer service at a retail store or restaurant, they could refer that person to open positions.
2. Outdoor Signage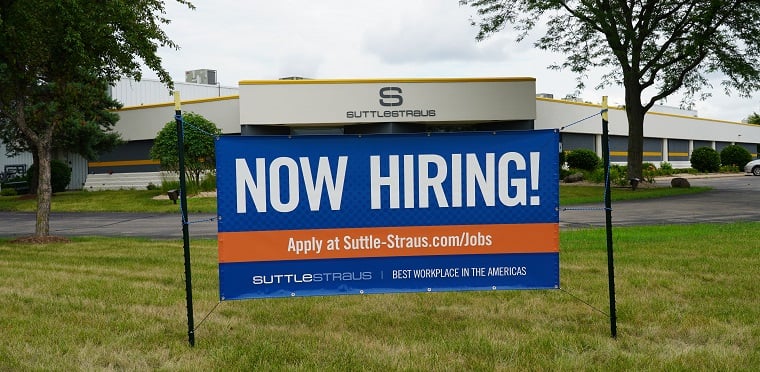 Your physical location undoubtedly has foot and car traffic that goes by it every day. Don't waste this opportunity for additional exposures for your job listings! A clear, well-placed banner can alert people who are local to open positions right in their own backyard. Could also be impactful to visitors and delivery drivers who have existing positive relationships with your company.
3. Direct Mail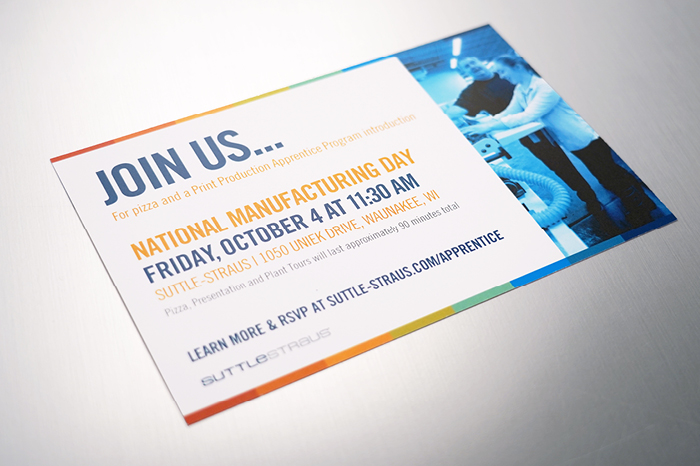 The great thing about using direct mail for recruitment is that you can get your job listing in front of people who are currently employed who might not be actively looking for a new job. You can also be very specific when purchasing a mailing list for the people you want to target. Here are a few different fields you could filter by:
Miles distance from your workplace
Current household income
Education level: High School, Undergraduate, Masters
New movers to the area
4. Day-In-The-Life Video
The #1 video on our company YouTube channel is "A Day in the Life of a Bindery Machine Operator." It easily has 100x the views of any of our other videos. I assume it's because people see a job title like "Bindery Machine Operator" and Google it to figure out what it is that they do. This video is short and sweet offering a peek into what the job entails.
This kind of video is invaluable as an internal training resource to explain what a position does, and as an external resource for people who don't know the trade, but might be interested in an entry-level position.
5. Your Facebook News Feed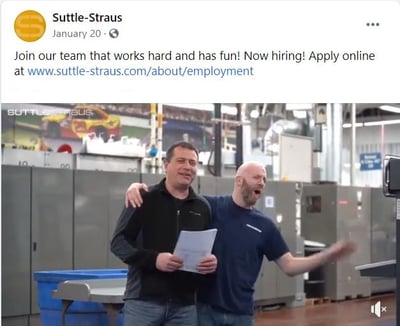 Although Facebook has a "jobs" feature for company pages, you should also promote your open positions with a news feed post. We try to give a peek into the fun side of work life with photos and videos of our team members, which can help attract new employees.
Marketing for future employees can be just as important to the company as marketing the products and services you offer. Make sure to support your Human Resources department with the tools they need to bring in the best candidates.
P.S. We're hiring! See our open positions.