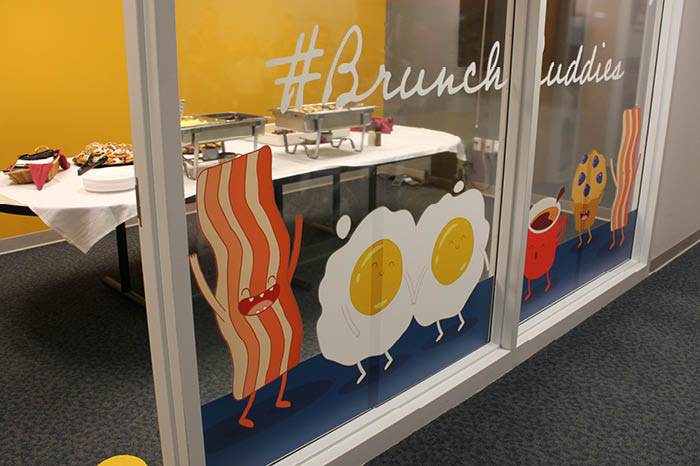 Window graphics can quickly and affordably give the front of your company or storefront a new look. Custom printed graphics provide a more professional appearance than a haphazard sign placed with tape or messages written with window paint.
There are a variety of window cling products available, and your signage printer should be able to help you choose the best one based on your needs (size, transparency, duration) and the surface it will be placed on (interior or exterior facing). Here are six reasons to consider using custom window graphics:
Announce a Promotion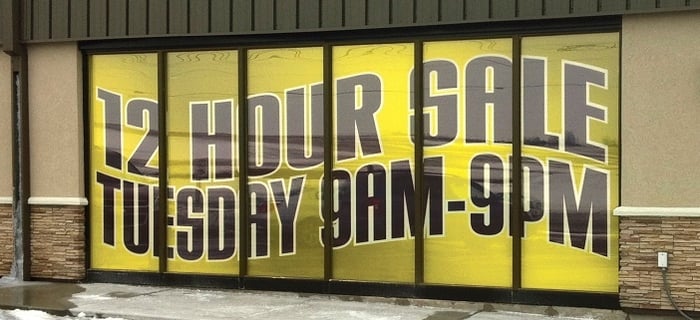 If your windows face a busy street or sidewalk, window signage can help attract new customers to step inside. Signage can be added as permanent or temporary vinyl window clings, so seasonal printed promotions can be easily replaced in a matter of minutes. See more ideas to improve your retail showroom and signage.
Convey Information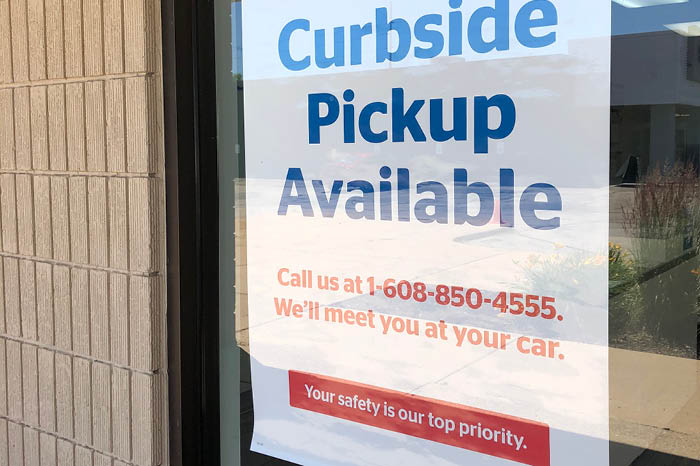 Smart use of signage can help keep your customers informed as to whether you are opened or closed, store hours, pickup information, or clothing requirements for entry.
Create an Experience
If you are hosting an event, window clings can be used to enhance the arrival of your guests. Walls, windows and floors were decorated with temporary graphics in this lobby entrance to create an immersive experience for a one-day event.
Improve the Aesthetic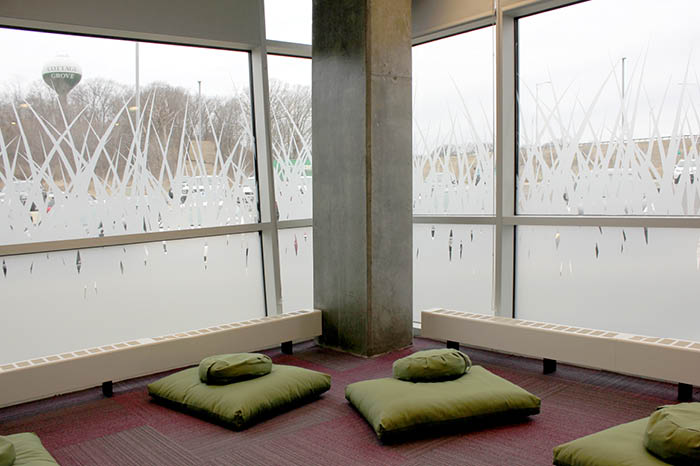 Frosted vinyl window graphics can create a calming meditation space for employee breaks. These graphics are only partially transparent, so sunlight from outside can still get through. Get more ideas for aesthetic improvements from our blog on "8 Interior Design Trends for Your Office Walls."
Celebrate a Special Occasion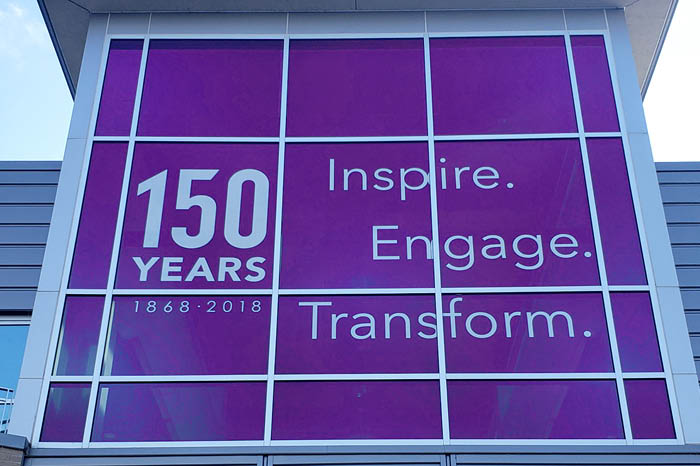 If your company is celebrating a holiday or milestone, shout it from the rooftops! These window banners helped celebrate the 150th anniversary of the University of Wisconsin - Whitewater.
Provide Privacy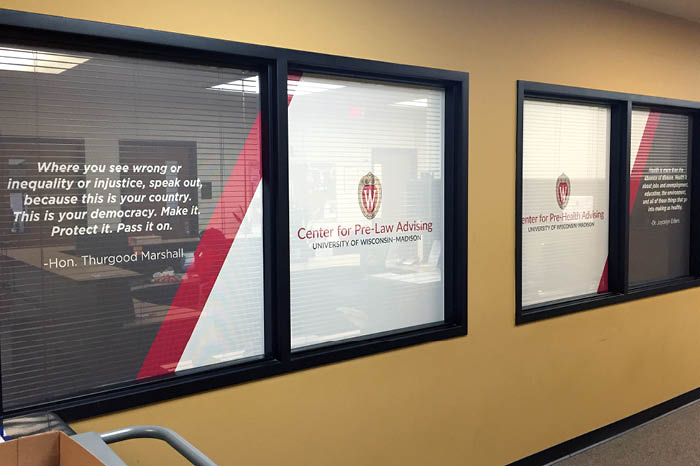 If you're looking for a way to provide privacy for office workers with a window wall, confider using branded perforated window vinyl adhesive graphics. These graphics look opaque from the outside, but do not obstruct the view for people inside the room. UW-Madison advisory offices used these for staff to offer privacy for their meetings with pre-law and pre-health students.
It takes knowledgeable experts with the proper tools to correctly print and install attractive and bubble-free window graphics that will last. We usually like to review the window surface and measure the exact dimensions for the best results. Reach out to our team when you have a need to update your windows for any reason!