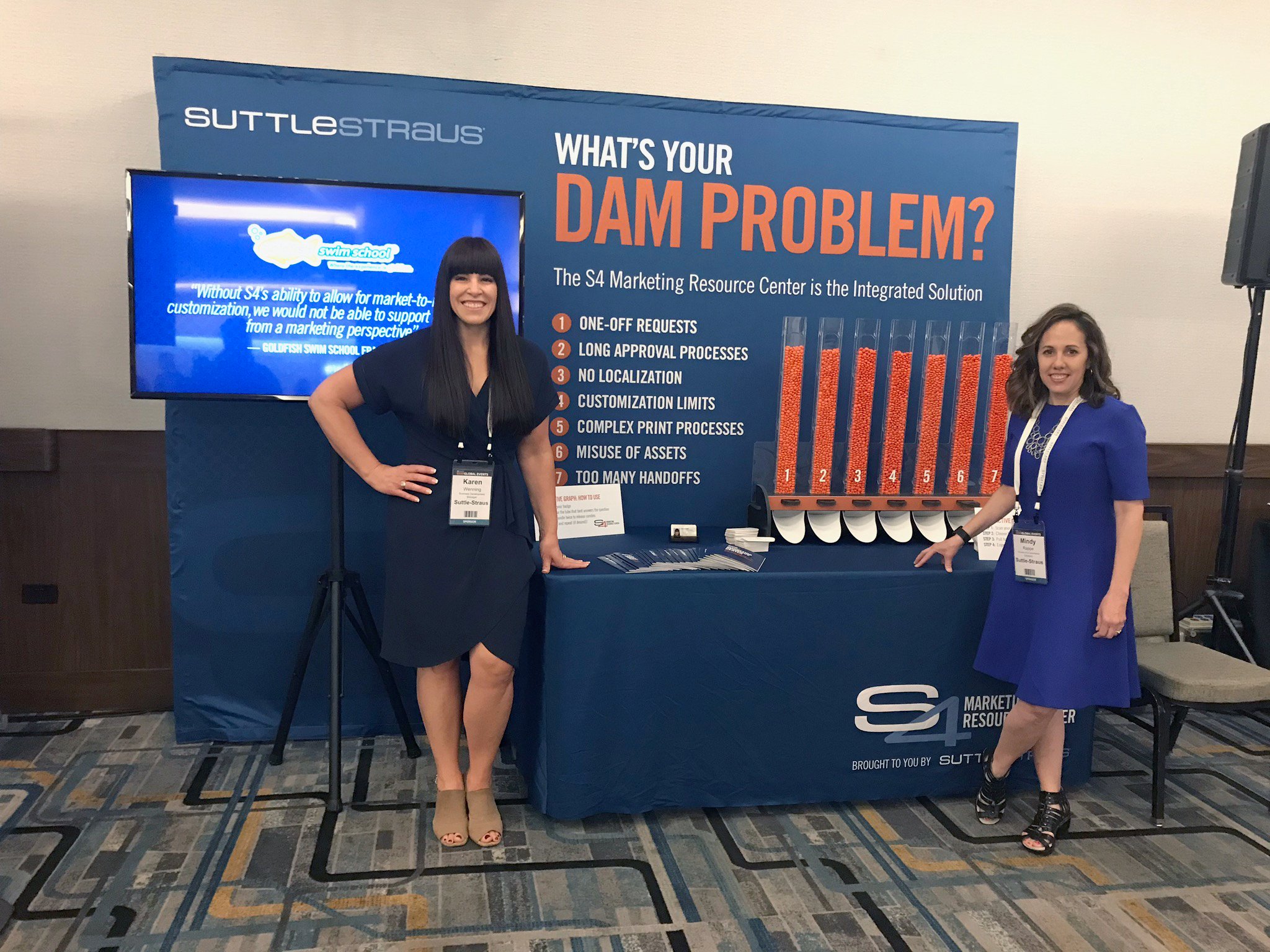 We recently attended the Henry Stewart DAM conference in New York City and had the opportunity to chat with marketers using Digital Asset Management to organize all their images and collateral. DAM can solve a lot of problems by making assets accessible to all team members in a large company or network, but we uncovered a few challenges that DAM users are experiencing. Here are 7 DAM problems solved by an integration with a Marketing Resource Management platform:
1. One-off Requests
While Digital Asset Management prevents you from being bombarded with questions about where to find creative assets, it doesn't prevent the "Can you just...?" small alterations that end users seek when they want to adjust an existing asset. Whether it's changing an ad size or updating a phone number, these one-off requests can really pile up and inhibit your productivity to work on larger marketing projects.
Giving team members access to a self-service ad builder where they can change easy things like dimensions, images and offers (within limits) can reduce the number of one-off requests you receive.
2. Long Approval Processes
Corporate marketing teams like to keep control of their brand, so modified assets need to go through an approval process, often with multiple stakeholders. This can get clunky when using emails, paper copies or Slack to exchange and review versions.
An automated system that sends changes to the proper approver and tracks which approvals have been received leads to quicker speed to market.
3. No Localization
If you have multiple locations, the ease of making one generic asset available for use by all is appealing as a corporate marketer. However, studies show that localized marketing performs better because it is more relevant to the consumers in that market area.
A template feature paired with a DAM allows each location to take a standardized asset and localize it for their market by using local addresses, phone numbers, contact names and representative images for each branch.
4. Customization Limits
For DAM systems that have a templating feature, it often doesn't go far enough in what your users want to be able to customize. For those in the building business where there are so many options from paint colors to cabinet hardware, dealers often want to be able to custom build a whole sell sheet or a room for their homebuyer with selected options.
An advanced media builder can be custom developed to include almost any variation of templating you'd like to offer your remote teams and dealer partners.
5. Complex Print Processes
Users of a DAM can easily download assets for digital uses such as emails, websites and social media. But what if you need to order printed collateral? High resolution images are required with bleeds and instructions for taking the asset to a printer who can execute the piece according to brand standards.
Connecting your DAM to a web-to-print ordering system means there's no offline clunky process to go through where mistakes can happen. Seamless ordering connected to a printer familiar with your brand also means your marketing collateral can go to market two times faster. And we are not just talking about brochures - think direct mail, point of sale, signage and promotional items.
6. Misuse of Assets
Putting assets into the hands non-marketers and non-designers can be like opening Pandora's Box. Now that they have those assets they can use them offline in any way they like, creating their own marketing material that may not represent the brand in the best light.
By offering a system allowing them to customize and localize assets on-brand with efficient approval processes, it's less likely that end users will go rogue and misuse your assets.
7. Too Many Handoffs
Sometimes there's so much back and forth on a marketing asset it feels like a game of never-ending ping pong.
When people are given clear guidelines on what they can and cannot change through locked-down branding, multiple rounds of revisions are completely eliminated.
A customized brand portal provides your DAM network of distributed users self-service access to corporate-approved templates allowing them to create their own local marketing collateral and ads while solving many of your DAM problems.