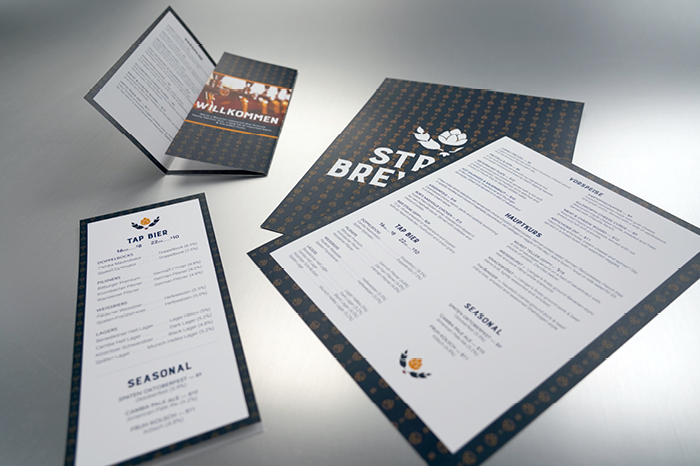 To the untrained consumer, a menu can seem like a simple printed item. But for some companies, it's their most valuable piece of marketing! Menus can affect many downstream measures of business success, including customer experience, revenue and profitability. Here are 8 pieces of advice to make sure your menu is the best it can be:
1. Design For Readability
Menus should be designed intuitively so customers can easily find what they are looking for. If a menu isn't easy to read, the process of ordering is slowed and reduces the turnover time for tables, which means less people can be served each day. Guests are easily confused or overwhelmed when too many choices are presented.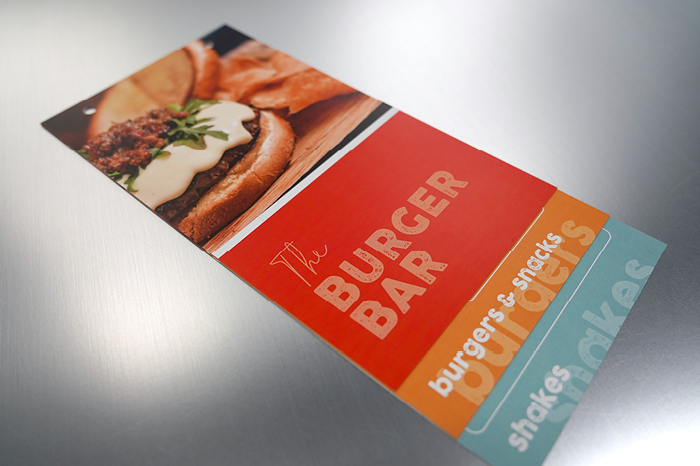 This tableside menu featured a stepped layout with each category listed across the bottom so diners could jump to the section that matched their appetite. It also features only a few options per category.
2. Design for Persuasion
Science has proven that the power of touch can influence a person's decision-making, so use those principles of neuroscience to your advantage. For example, this dessert menu used an all-over soft touch coating to give it a premium feel and increase customer desire for its sweet treats.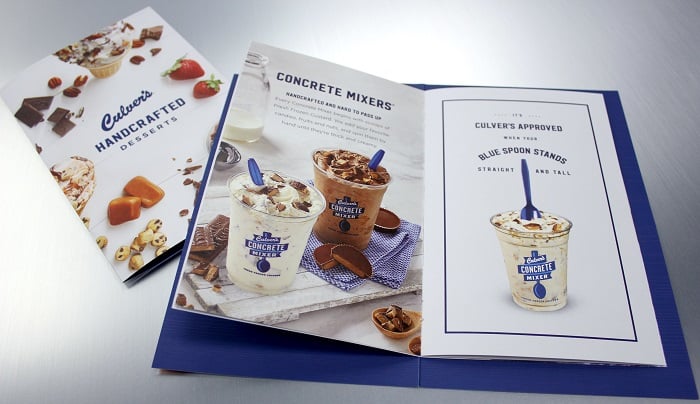 Great product photography can also help make sales. Use photos for the most expensive/profitable items. This can help set these foods apart and draw the eye. You can also go beyond general product descriptions and get a little more creative in describing your best-sellers.
3. Design For Durability
Consider how much abuse your menus will receive and design them accordingly. A restaurant with outdoor seating needs menus that can stand up to weather like wind and rain, as well as be wiped down easily for sanitation between customers.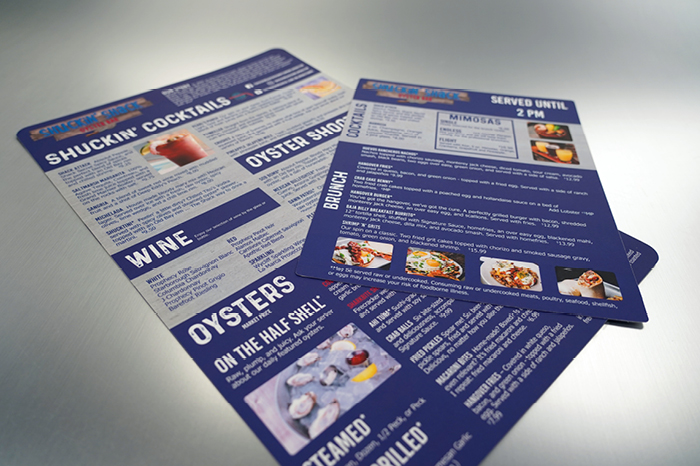 Shuckin' Shack Oyster Bar uses a synthetic paper that is then laminated on both sides with a matte laminate. Their menus can be wiped down repeatedly without affecting their quality.
5. Design For Uniqueness
Menus don't have to be printed on paper. This spa client used menus made from polyester for durability and other printed cards on "tree-free" paper made from limestone and calcium carbonate to align with their environmental image.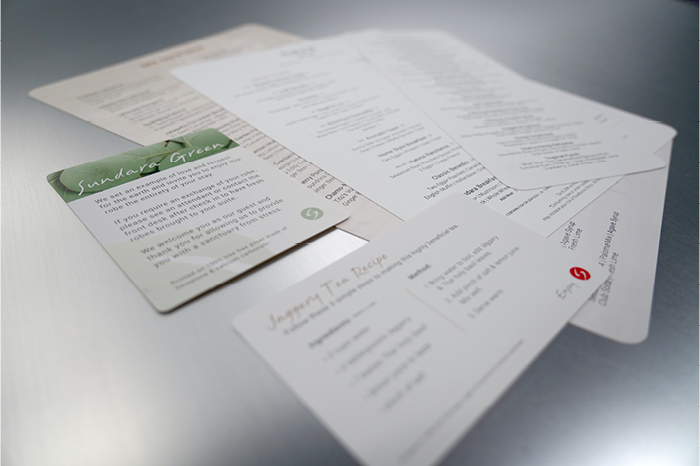 6. Design for Distribution
If a major part of your business includes food delivery, sending menus through the mail is a proven way to generate business for your service area. Toppers Pizza uses menu mailers as part of their seasonal marketing strategy for local franchisees. Menus can trifold and mail at a saturation letter rate or oversized postcards are used for Every Door Direct Mail (EDDM).
7. Design for customization
If you have multiple locations, using a brand portal to allow each location owner to customize their menu is key to lifting the burden from the corporate office of making multiple versions and endless rounds of small tweaks. Each location's details including address, phone number, menu items and prices can be stored in the portal and automatically populate menu templates.
With prices changing frequently due to supply chain issues, the ability to print new menus on demand quickly and cost-efficiently through an online portal is key to nimble and responsive marketing.
8. Design for Accessibility
One solution to constantly-changing prices is to not print a menu at all, but rather host it on a webpage accessed by a QR code.
While it seems like every restaurant created a QR code menu during the COVID pandemic, they are not ideal for all guests, especially if they are not technically savvy or wifi availability in your business is not free and fast. Be sure to still have hard menus available for those who need or want them.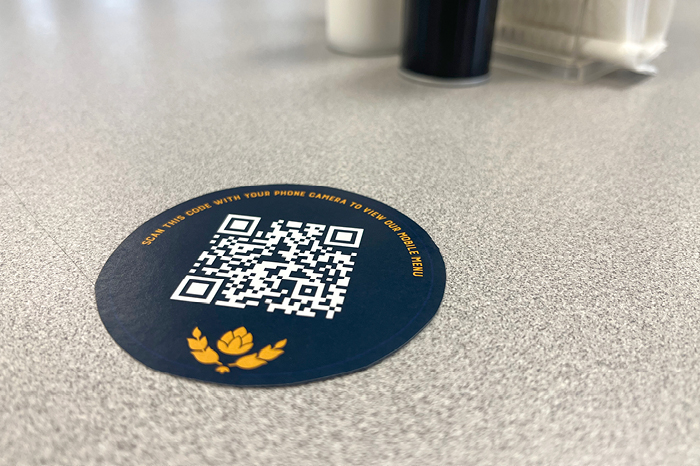 The next time you go out to eat, maybe you'll find yourself evaluating the menu against these best practices. Bon Appetit!