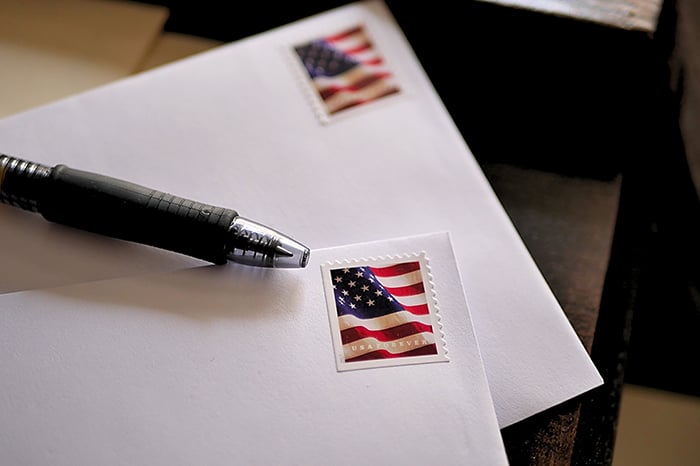 The beginning of a new decade brings about a postage rate increase scheduled to go into effect on January 26th, 2020. We are lucky that the price of a Forever stamp is staying at the current rate of 55 cents.

We are not so lucky with Priority Mail Flat Rate Retail pricing. Flat Rate Commercial Base Pricing is increasing anywhere from $0.20 to $0.70 cents based on size of the envelope or box.

First Class Commercial letters and postcards are raising slightly. The increase is $0.006 to $0.009 cents per piece based on automation level. The Machinable and Nonmachinable rates are increasing by $0.001 cents per piece.

The good news is First-Class Commercial Flats are decreasing at the Automated 1-ounce and 2-ounce rates, and the bad news is Commercial Flats are increasing at weights above 3 ounces. The 2020 rates are listed below.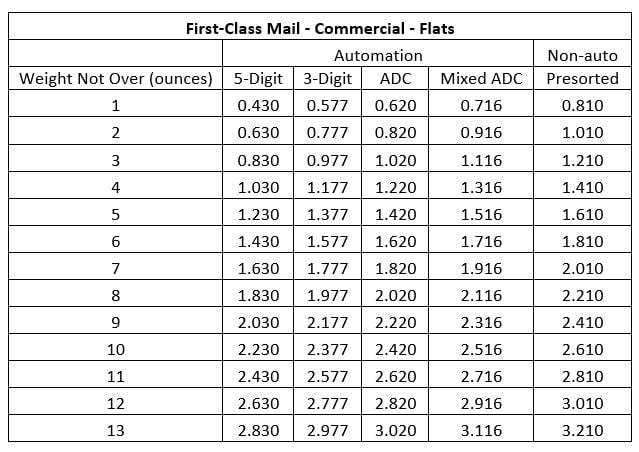 We will also see slight increases in Marketing Mail Carrier Route and Automation rates. These will be from $0.001 to $0.003 cents per piece based on sortation level of your mail.

Marketing Mail Letters – Commercial Nonprofit rates are increasing between $0.001 and $0.007 cents per piece based on sortation level with the highest increases coming in the Automation Mixed AADC rates.

Nonprofit Commercial Flats have also seen an increase in rates for many of the categories, with the biggest increases coming in Automation rates. Increases are going to be from $0.009 cents per piece up to $0.03 cents for Mixed ADC rates.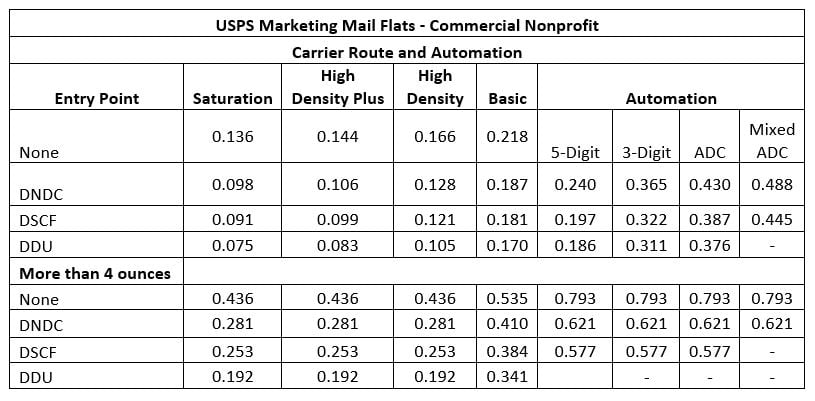 We've created a handy one-page 2020 USPS Postage Rates Quick Guide that you can print out and keep at your desk for all the major rate categories and size requirements.