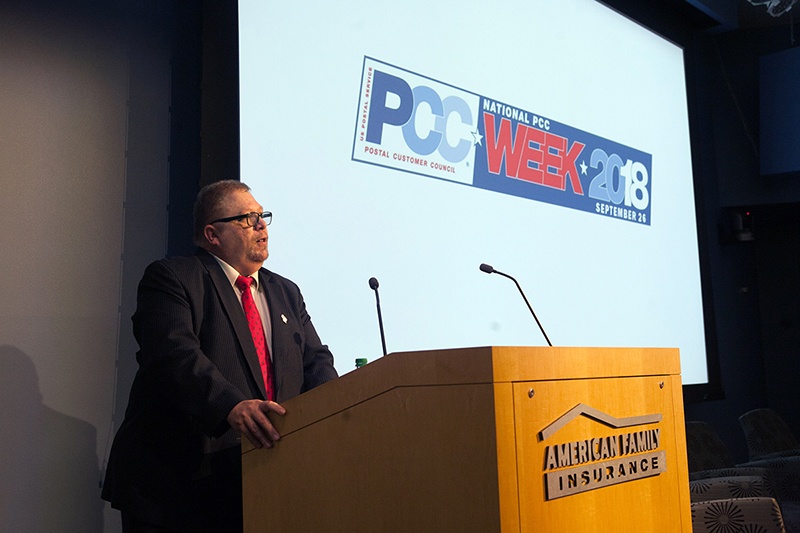 The United States Postal Service (USPS) has developed a new program called Academic Outreach. The purpose is to engage future marketers and showcase the power of direct mail. The USPS has recruited the nationwide network of Postal Customer Councils (PCCs) to assist with rolling out the program. The program was introduced in May at the National Postal Forum, but was brought to the forefront during the National PCC week in September. Madison Postmaster Paul Nistler and I presented the program to the Greater Madison Area Postal Customer Council on September 27th.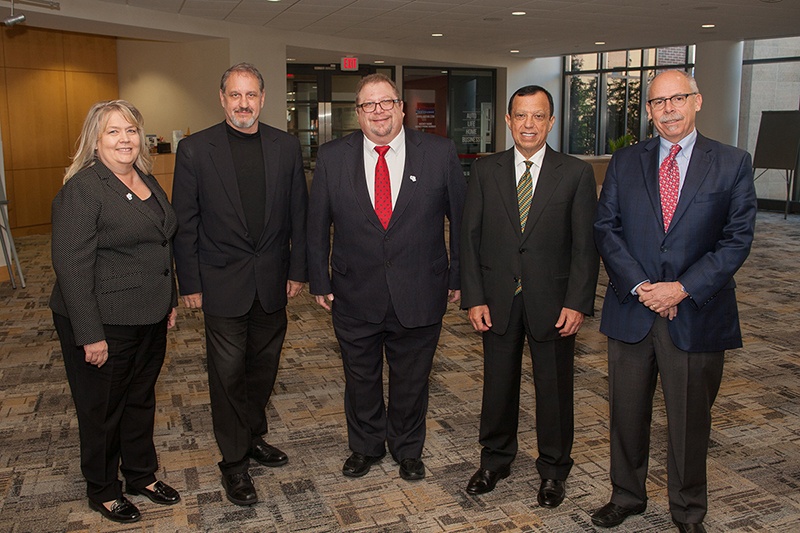 The USPS, industry experts, and educators have developed college-level coursework about direct mail and its role in providing the ultimate marketing experience. By showing future marketers how direct mail enhances Multi-Channel and Omni-Channel marketing campaigns and provides the all-important "mail moment." The mail moment is when you open your mailbox and find a mailpiece from someone special, like a birthday card from grandma or a letter from a friend from half a world away. The mail moment is also happens when receiving direct mail that is interactive or personalized to you and provides a "WOW, this is awesome!" moment.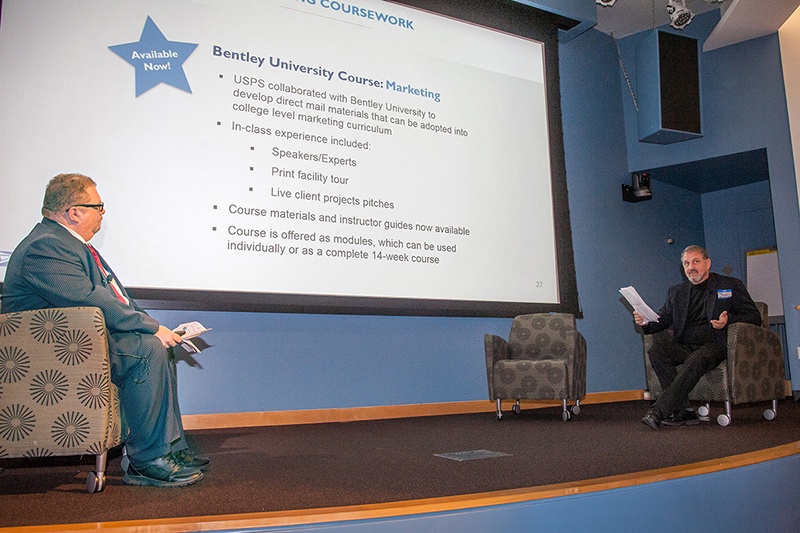 Some of the benefits of the Academic Outreach program are designed to help support industry growth by engaging future marketers and graphic designers to the power of direct mail. It is also a way to educate a pool of future employees with direct mail skills and experience. A survey (see link below) sent out by the PCCs on behalf of the USPS showed that 75% of employers look for new hires with direct mail experience.
In order to get experience, students are taught about print production and postal regulations to ensure mailability of their mailpieces. The professor then recruits clients to sponsor the projects. Once projects are complete, judges are brought in to give the students feedback on their work, thus giving them real world experience besides the professors' feedback.
How can you help? The USPS and the PCCs are looking for industry experts who will be willing to talk to students and provide guidance. They are also looking for people with connections to higher learning institutions who, along with the USPS, can discuss adding Academic Outreach coursework to their curriculum. Adding new curriculum can be a long process and can take a year or longer, so this time can be used to nurture relationships between the institutions, the industry experts, and the USPS.
You can also take the Industry Survey as the USPS is holding it open to get as much industry feedback as possible. The survey can be found at https://surveymonkey.com/r/USPSacademic_outreach.
If you have any questions regarding Academic Outreach, you can email program experts at academicoutreach@usps.gov or go to the Postal Pro link at https://postalpro.usps.com/academic-outreach.