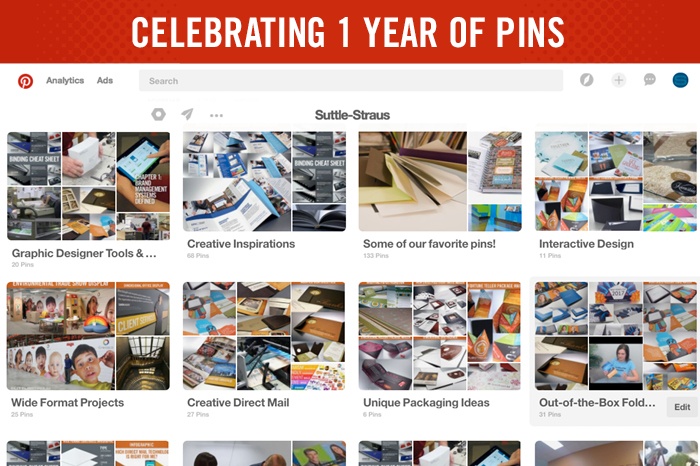 In 2016, Suttle-Straus increased their social media presence by expanding their platform reach and creating a Pinterest page. Being a very visual industry, Pinterest presented the perfect place to highlight projects that have been produced at Suttle-Straus, as well as track ideas and inspirations for future projects.
Pinterest boards were initially created to showcase wide format and direct mail projects, as well as creative design ideas. Since then, additional boards have been added for topics such as out-of-the-box folding, unique packaging, holiday inspirations and more. With the current count at 12 boards total, Suttle-Straus pins are reaching over 5,000 viewers per month and the follower count continues to climb.
Below is a brief highlight of our top three boards in terms of viewer engagement.
Creative Inspirations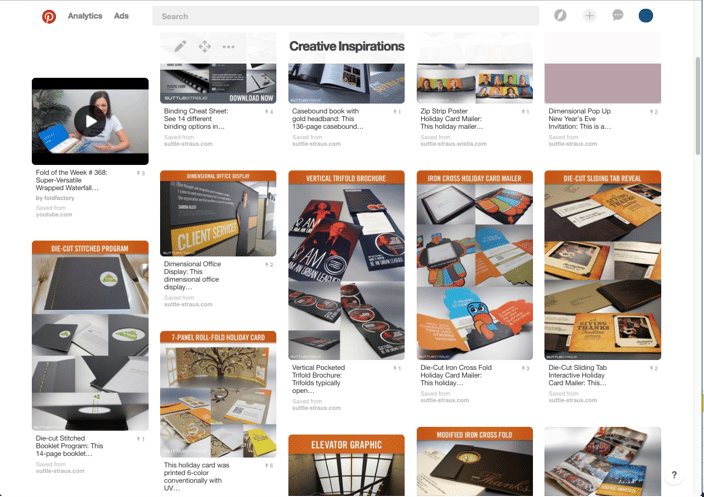 With 68 pins, Creative Inspiration's is the largest board, featuring projects ranging from direct mailers to packaging and unique folds to environmental graphics. The projects on this board were created by both Suttle-Straus' customers and Suttle-Straus' award-winning, in-house Creative team.
View Creative Inspirations on Pinterest.
Wide Format Projects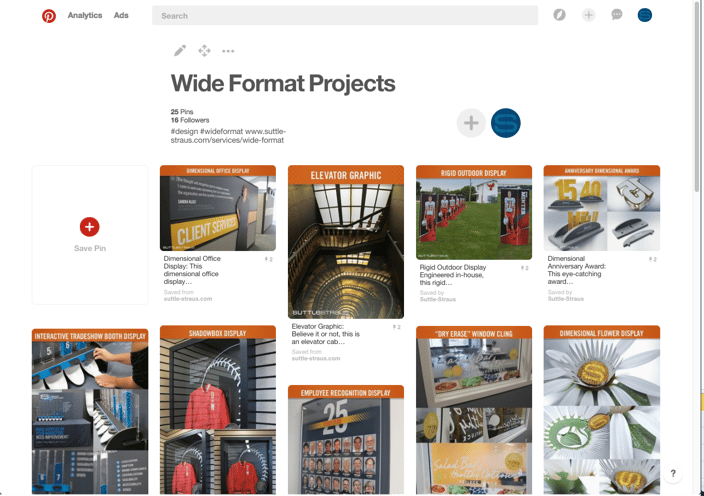 The Wide Format Project board has 25 pins showcasing the unique projects that Suttle-Straus' Wide Format team has had the privilege to work on. From in-house graphics for Suttle-Straus' walls to dimensional leave behinds, tradeshow booth graphics, and wall murals, this board has a little bit of everything.
View Wide Format Projects on Pinterest.
Now to Wow Videos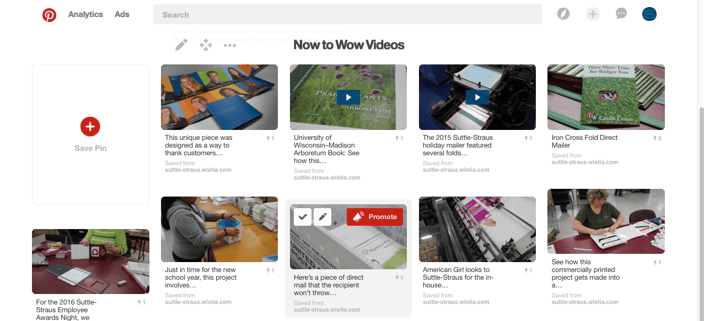 A couple years back, Suttle-Straus began producing a video series named, Now to Wow. These videos feature projects that have gone through the Suttle-Straus plant, from start to finish. They show various areas of production and give an inside look at how projects go through the facility. The Now to Wow video board currently has 11 pins and is regularly added to as new videos are completed.
View Now to Wow Videos on Pinterest.
Also, if you're a designer, be sure check out the newest board, Graphic Designer Tools and Tips, where Suttle-Straus shares ideas and best practices to help take your marketing designs to the next level. Find tips on topics such as binding, setting up files, choosing colors, and much more!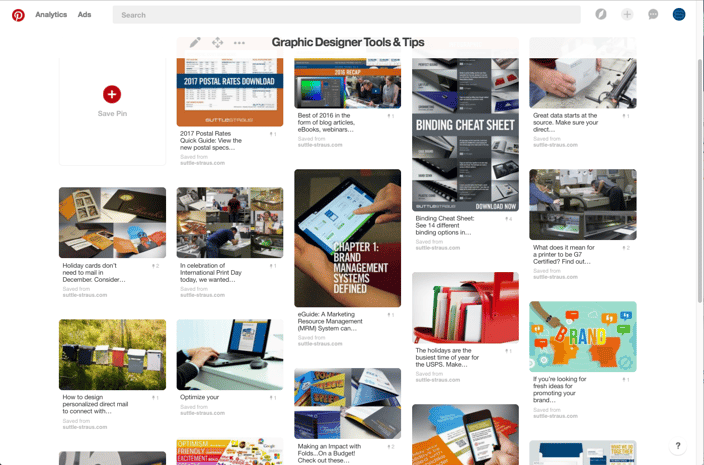 Interested in following our Pinterest page or saving pins to your own board for design inspiration later on? Find Suttle-Straus on Pinterest here.