Marketing today is all about personalization. Immense amounts of data is collected every day about people and their lifestyles, habits and purchases. You can use this data to market to an individual so specifically it may be downright creepy.
Yet many marketers have not used variable data printing (VDP) to go beyond the simple personalization of "Dear First Name" in their campaign efforts. There are so many elements that can be customized. For example, did you know images can be printed variably too? The postcard templates below can use up to 11 different variable data elements for customized direct mail marketing.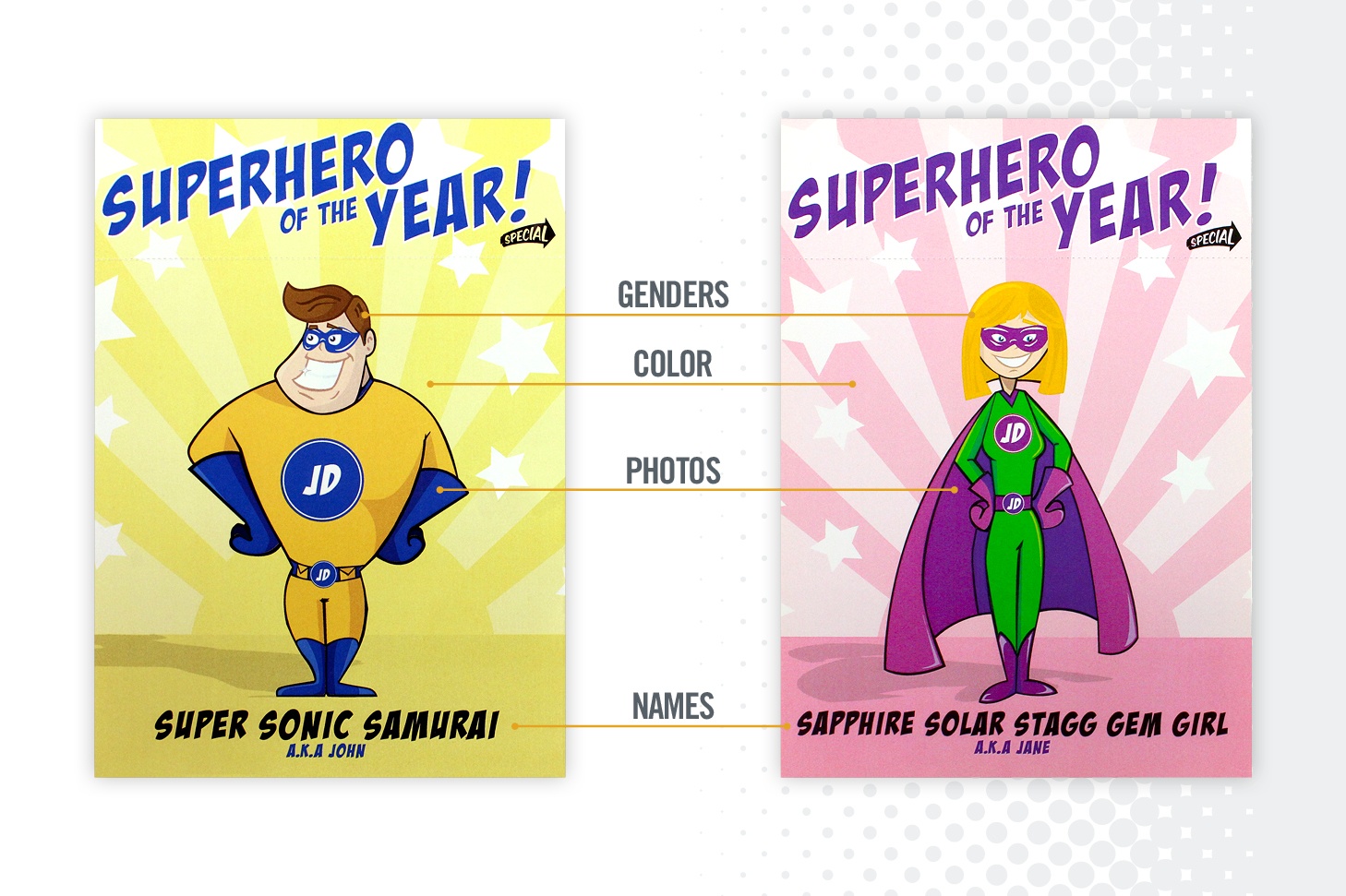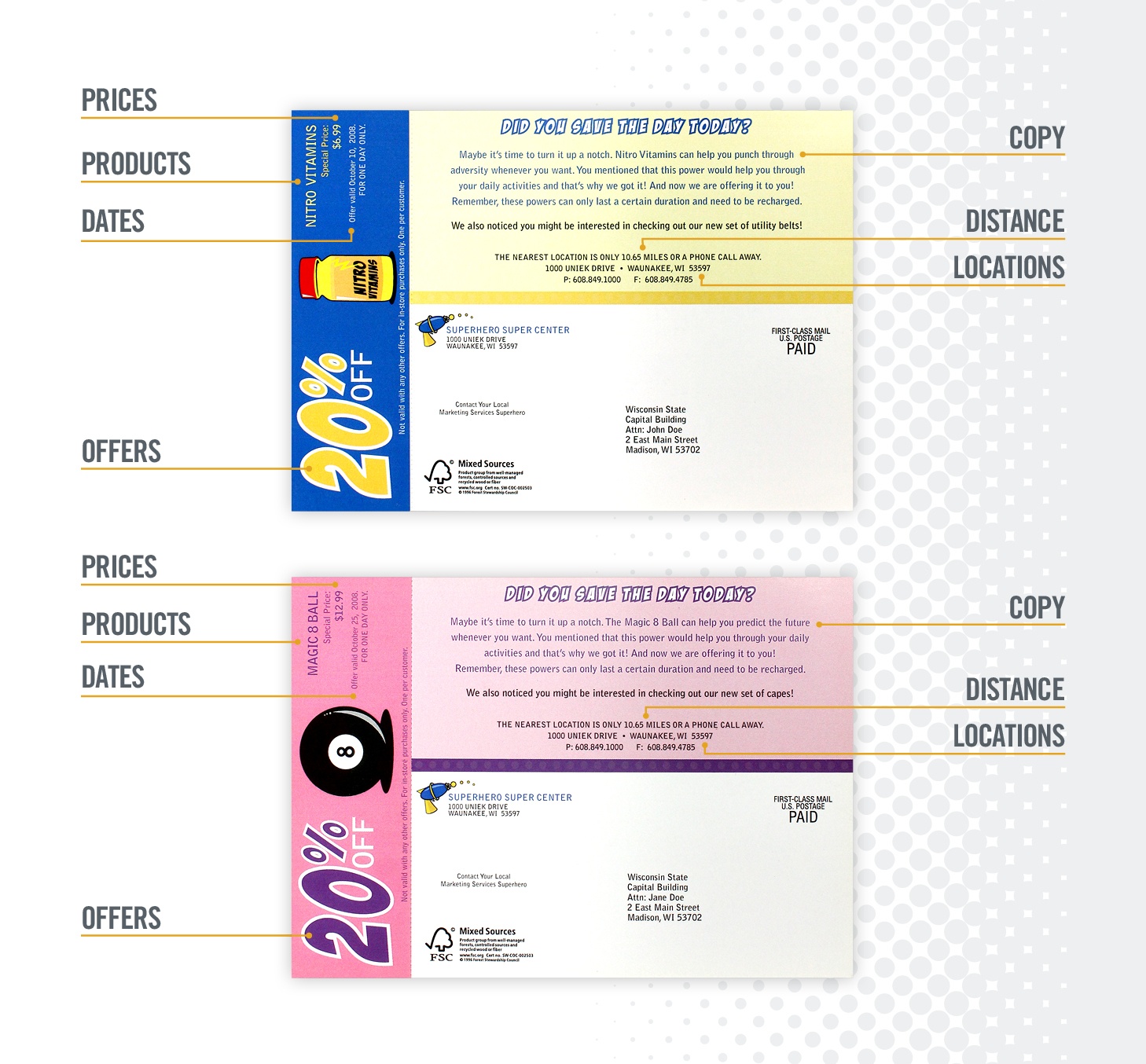 Some industries are more advanced than others in their use of data for personalized marketing. Here are three more cool ways variable data printing is being used today:
1. Customize the Offer
Casinos have a lot of data in-house about how much money is spent at their locations. They use this information to personalize future offers to encourage repeats visitors. Using variable data printing they can make sure they are offering an appropriate incentive for each player's level of loyalty. Ho-Chunk Gaming uses this strategy when mailing monthly offers to their players club.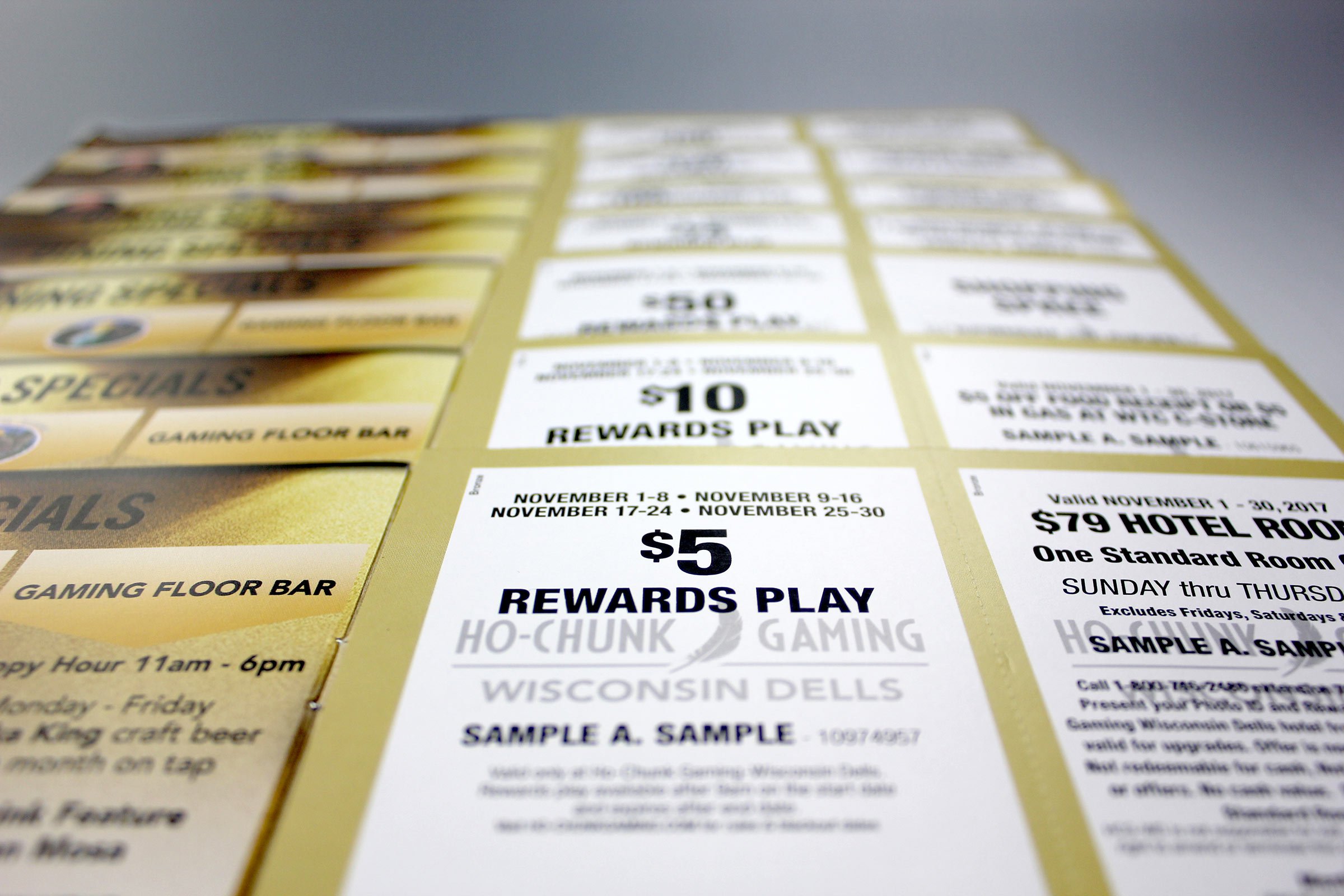 2. Speak Their Language
Are you marketing to more than just English speakers? Since Hy Cite operates in North and South America, they use variable data printing to deliver loyalty cards with incentives to their independent sales reps in both English and Spanish across five different product lines.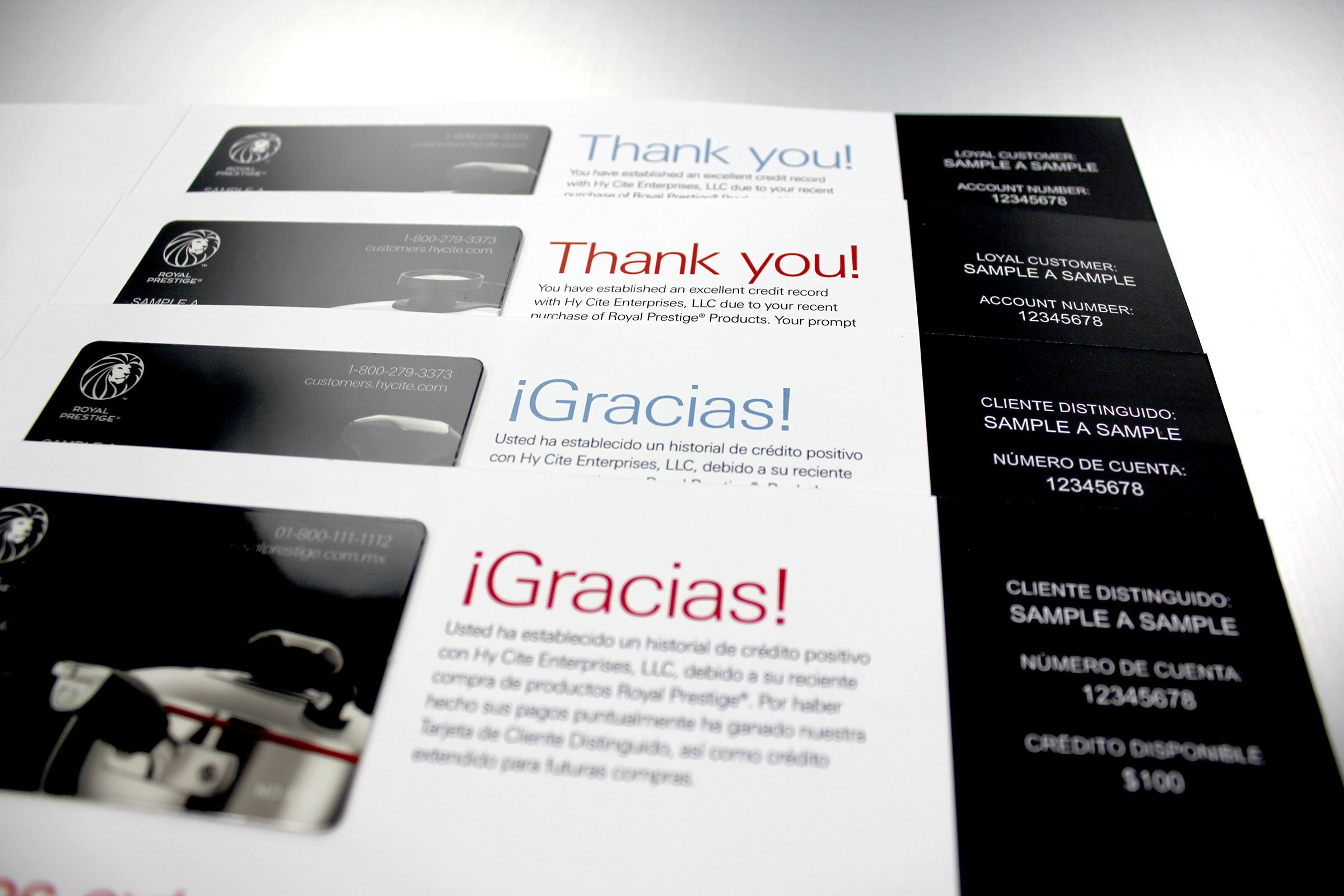 3. Get More Donations
It's a best practice for non-profit fundraisers to personalize the donation ask for any giving campaign based on the last donation received from an individual. By using data from previous donations, you can create custom donation reply cards that ask for increasing amounts.
Smart fundraisers create ask string tables like this example below to create personalized donation letters and reply cards:
| | | | |
| --- | --- | --- | --- |
| Last Amount Given | Ask 1 | Ask 2 | Ask 3 |
| $0-25 | $100 | $50 | $25 |
| $26-50 | $100 | $75 | $50 |
| $51-75 | $150 | $100 | $75 |
| $76-100 | $150 | $125 | $100 |
| $101-150 | $250 | $200 | $150 |
| $151-200 | $300 | $250 | $200 |
Do any of these ideas sound applicable to your business? Contact the Suttle-Straus team to discuss how variable data printing can be a valuable asset to your next marketing campaign. Want to know more about how it works? Download our free infographic: