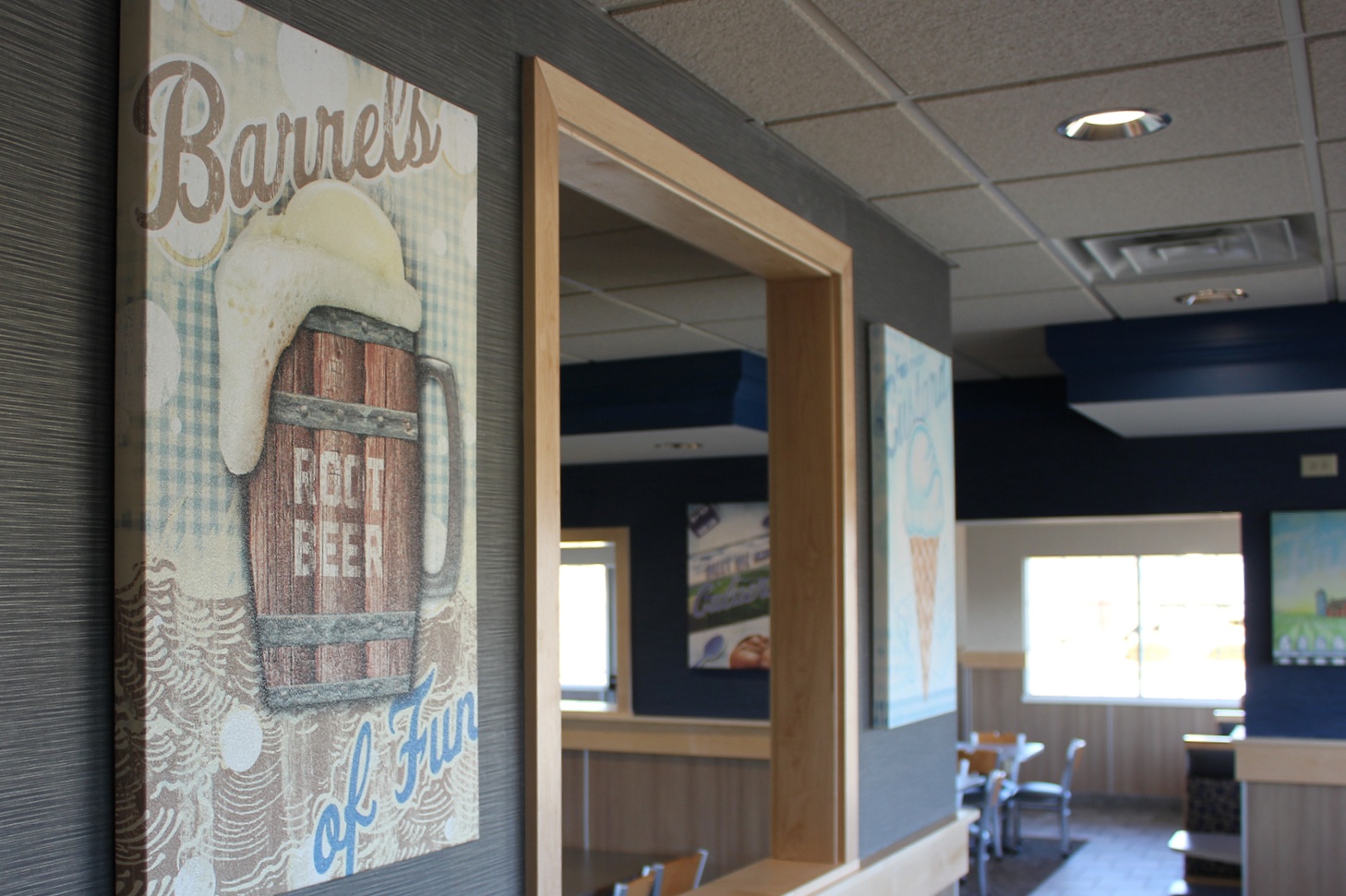 As the expectations and preferences of consumers change over time, it's important that your franchise keep up with trends to avoid looking outdated. In the growing segment of restaurants transforming to fast casual from fast food, enhancing the brand image and interior appeal becomes a top priority.
However, before you embark on a restaurant rebrand, make sure you've set out a strong plan including these six considerations:
1. Start With Why
Make sure your rebranding effort has a strategic purpose and is not just a result of brand boredom. A redesign means more than just a tweak to a logo or a new paint color on the walls. A comprehensive redesign is an expensive and time-consuming undertaking and should not be considered lightly.
In all internal and external communications you should be able to explain why these changes are needed. For example, with a recent rebrand for The Flame Broiler, marketing manager Daniel Lee could easily explain the reasoning behind the effort: "branding that fit the clean & simple quality nature of our product."
2. Build for the Long-Term
Make sure your rebrand is not just chasing what's fashionable this month. You'll need to be able to separate long-term trends from short-lived fads.
With a long-term outlook KFC, Arby's and Taco Bell realized millennials are placing a higher value on a restaurant's experience and interior space, so they are adjusting their restaurant designs to match the new generation's expectations.
Redesigns should not have to happen more than every 7-10 years, so make sure yours will hold up over time.
3. Run a Test
Don't execute a strategy based on a hunch. The best decisions are made when backed up with solid data. First, understand your target market and their preferences. Then when you come up with a new concept, make sure to test it to prove that it outperforms the current design for your most important metrics.
A Golden Corral redesign included a five-month test mockup in a warehouse, where they identified choke points and altered their blueprints to make the guest experience better. Then they used their first location to test again to see what was working and learn what needs to be tweaked.
4. Influence and Incentivize
A big bang rollout to all locations at once sounds nice in theory, but getting people to adopt change is usually all about who asks and when. Approach some of your largest and most influential franchisees to adopt the changes first and prove out your assumptions for improved performance. Then it will be easier to sell to other franchisees down the line.
Also, timing a refresh when a large number of franchise renewals come due can be beneficial as investments are often written in to renewal contracts.
5. Make it Painless
The majority of costs of a redesign fall on franchisees, who can be resistant to spending the money. So it's important for corporate to make it easy to adopt change through incentives or other support. Subway's current rebrand effort includes "competitively priced packages" to help with the cost for franchisees.
Make sure your supply chain is in order for easy distribution of new assets. Franchises like Toppers Pizza and Culver's use an online Marketing Resource Center to allow franchisees to order wall art, menus, signage and other updated marketing materials.
6. Don't Miss a Detail
Whenever you are making changes to your core branding you should perform a comprehensive marketing audit to ensure everything is aligned under the new brand.
A recent Tendergreens rebrand included changing the logo, store design, mobile app, website, uniforms, packaging, menus, signage and more. The team had to create a list of everything that needed to change and work a timeline backwards for implementation.
Following these six best practices will ensure your next rebrand is off to a successful start, or help tighten up your existing plans. Even if you just completed a redesign effort, it's never too early to start planning for the next iteration of your brand, so get going!