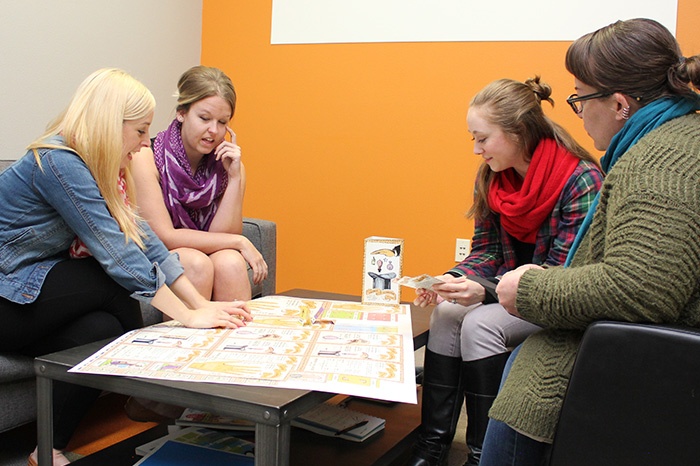 Working with a creative team is a great way to show your customers what makes you stand out from your competitors. By working closely with them they can help you take a general idea and turn it into something unique and memorable. Unfortunately, even the most well-intentioned marketers can ruin what would have been a great project by making mistakes when dealing with their creative team.
The good news is a project can avoid being derailed. Here are a few observations that I, and my creative coworkers, have noticed during our time as designers that may help you get the most out of your creative team.
Be clear about your vision and expectations. Unless your creative team is helping you with strategy and customer insight, articulate the overall purpose of your vision to your creative team before.
Include creative in the creation process. Whenever possible, bring in your core creative team when crafting your message, they can provide new insights and the process can build loyalty and trust.
Involve all decision makers in the initial conversation about the project objective. It is important to agree on your direction first with your key stakeholders before you talk with your creative team, any disagreement can increase time and money.
Fill out a creative brief. Be simple and straightforward. Include insights about the market, your product, competitors, and customers. You can also include your personal tastes and a few examples of designs you like, but it's important to not overload the brief and distract from the main message.
Take a look at the Suttle-Straus creative brief for ideas on how to build your own brief, or to see what you will need to provide to your creative team.
Strive for a simple message. Often times a message tries to address everyone, which ends up muddled and addresses no one.
Have a kick-off meeting. Hold this meeting after the creative brief is completed so questions can be asked and issues can be addressed.
Provide one point of contact. This person will collect input/feedback and turn it into concise notes for your creatives. They will also need to be willing to respectfully push back when opinions don't align with the project objectives.
Have a direct relationship with your creative team.
Start early. This can be the number one way to keep cost down and quality up.
Set realistic expectations. There is a saying "you can have it good and fast, fast and cheap, or good and cheap, you can't have all three."
Encourage your creatives. Start your conversation with positive feedback and then move into constructive, or even negative, feedback. If you lead with changes it's hard for the designer to know if they are moving in the right direction.
Keep in mind it is hard to convey tone in an email.
Provide feedback quickly. The faster you provide feedback, the less wait time there is, which can save money in the end.
Provide all assets upfront. Whether you choose to use a FTP site, Dropbox, flash drive, or another method, having assets before starting a design can cut down confusion and save time.
Don't be afraid to take risks. Look outside of your industry for new inspiration.
Let your creative team be creative. Don't hesitate to let your team push you out of your comfort zone, they are the experts, trust they have your best interest in mind.
Don't micromanage. But also don't be too laid back, work alongside each other and offer feedback.
The overarching theme for getting the most out of your creative team, whether they are an external agency or your in-house team, is to have open lines of communication. The best laid plans can go astray when people are not aligned when it comes to the message and direction of a project. Talk to one another, ask questions, and do not be afraid to speak up in the early stages. Also, most creatives cannot stress this enough, trust us. We have your best interest in mind and want your project to succeed.