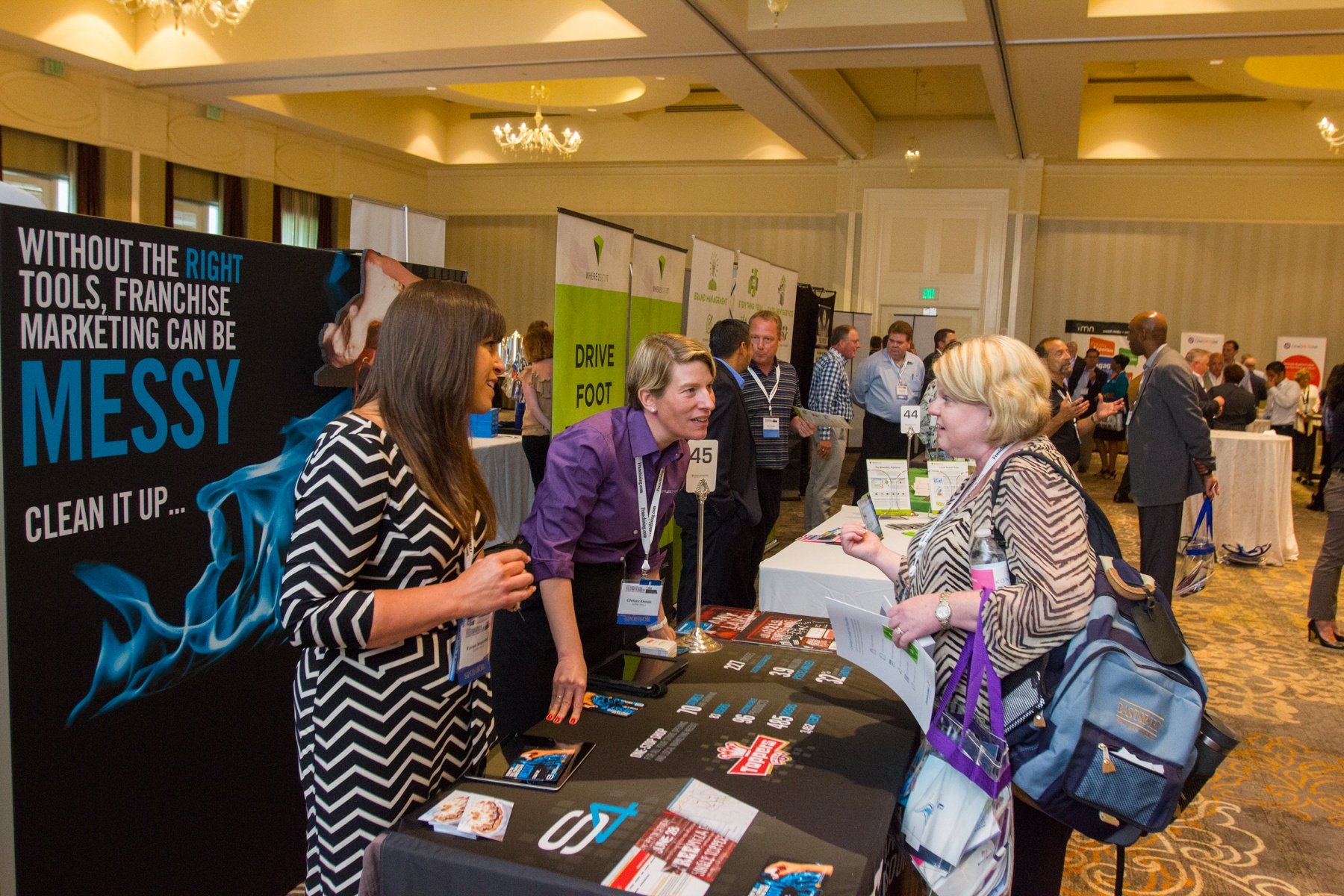 Ever wonder why some companies get tons of attention despite an average presence at the trade show or conference? There is a good chance the booth is just the tip of the iceberg. The real magic happens behind the scenes.
Smart sponsors don't wait until the day of the event to engage. They warm leads up weeks before the doors open and stay engaged with the biggest opportunities well after everyone goes home.
How? With a simple, eye-catching promotion and follow-up campaign integrating traditional and digital channels. These set you apart by doing two crucial things:
Getting your name in the heads of attendees and generating top-of-funnel interest before they're overwhelmed at the show
Guiding those leads toward a purchase after the show comes to an end
Goals are also a huge part of this broader trade show planning process. What exactly do you want to get out of the trade show? How do you measure success? For us, the goal of our most recent trade show was simple:
Get qualified leads scheduled for a live demo of our product.
A well-defined goal is the essential first step to building an effective trade show campaign. Once you've got that under your belt, it's time to get to work creating the campaign elements themselves.
What does a trade show campaign actually look like?
As the first of a two-part series on the subject, I've deconstructed our latest campaign for the Franchise Consumer Marketing Conference to show three things:
What pieces were in place
When they were executed, and
How they connected together to deliver a compelling message in more ways than one
Since the campaign is still in progress, we'll talk about results later. For now, here's a page from our trade show playbook.
Let's start with our overarching theme and then break things down into pieces.
Simplify your message with a theme that speaks to your target audience.
To tie each of these pieces together, we created a simple, relatable theme to communicate the problem our marketing resource center solves for companies with a distributed marketing system. We know companies struggle with their marketing supply chains and when one link of that complex chain is broken, the whole system gets messy.
Thus, the s'mores theme was born. Take out the graham crackers and the whole thing falls apart just like a missing link in the marketing supply chains franchises, restaurants and retailers rely on every day. As you'll see in the images below, this theme was consistent throughout everything we put in front of attendees.
Let's take it from the top:
Pre-show
Which pieces did we use?
Pre-show pieces broke down into three parts:
Direct mail
Targeted LinkedIn ads
Email
How did they work?
Direct mail
The goal of our mailers was simple: generate awareness and get our resources in the hands of attendees before the show even starts.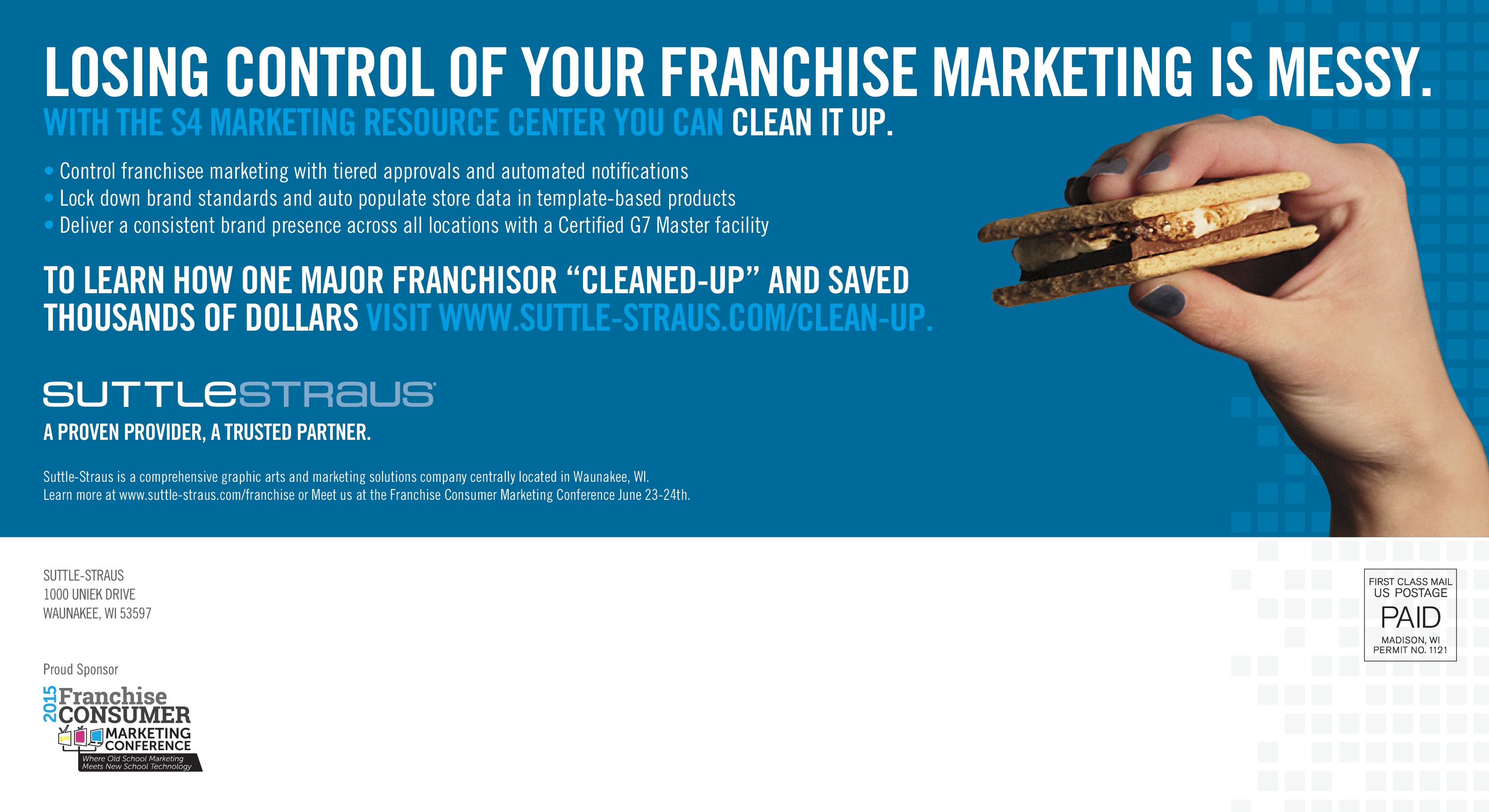 Those interested in the software this early on could be logged as key contacts to engage at the show itself. Knowing they need a system like ours, we could give them the middle-of-funnel resources they needed to take the next step toward purchase.
Targeted LinkedIn ads
LinkedIn has a surprisingly powerful ad tool letting you target not only specific companies, but a particular job title within them. This is a perfect way to put your offer in front of specific people within organizations you know will be in attendance and have a need for your product.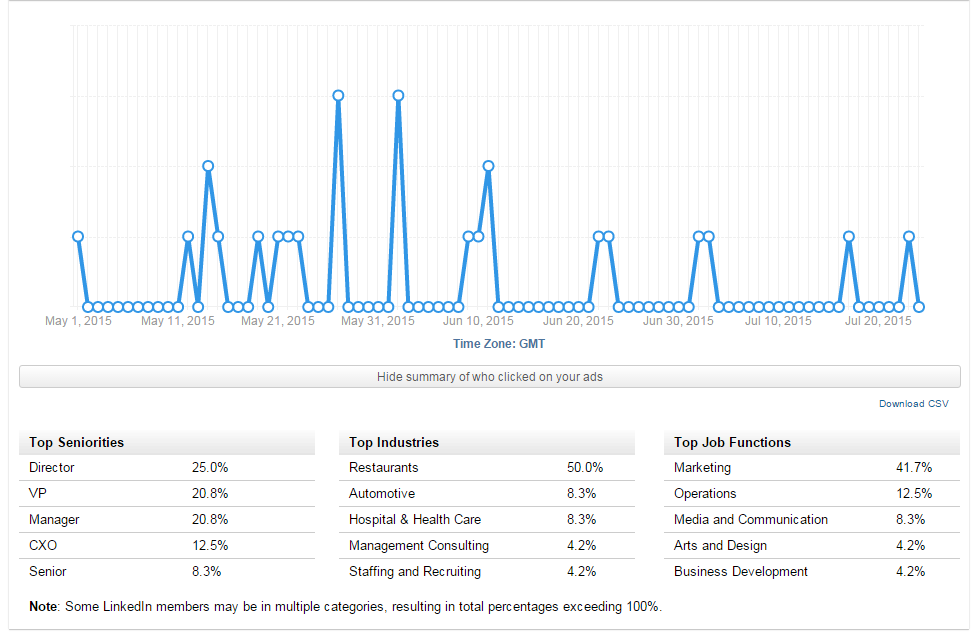 We simply loaded names of companies attending the conference into the ad tool. These rolled out alongside the direct mail pieces roughly a month before the conference.
Email
Attendees often get inundated with emails from sponsors prior to a conference, sensitive to this – we sent one. And we timed the delivery of it between our first and second direct mail piece. The goal – to generate awareness quickly and simply.
At the conference
Which pieces did we use?
We used four campaign elements at the show itself:
Booth
Folder with Case Study
TWITTER & Conference app
Endless fold piece
How did they work?
Booth
Great booths don't try too hard. We used a simple, yet intriguing design built to embody the theme and communicate the message effectively.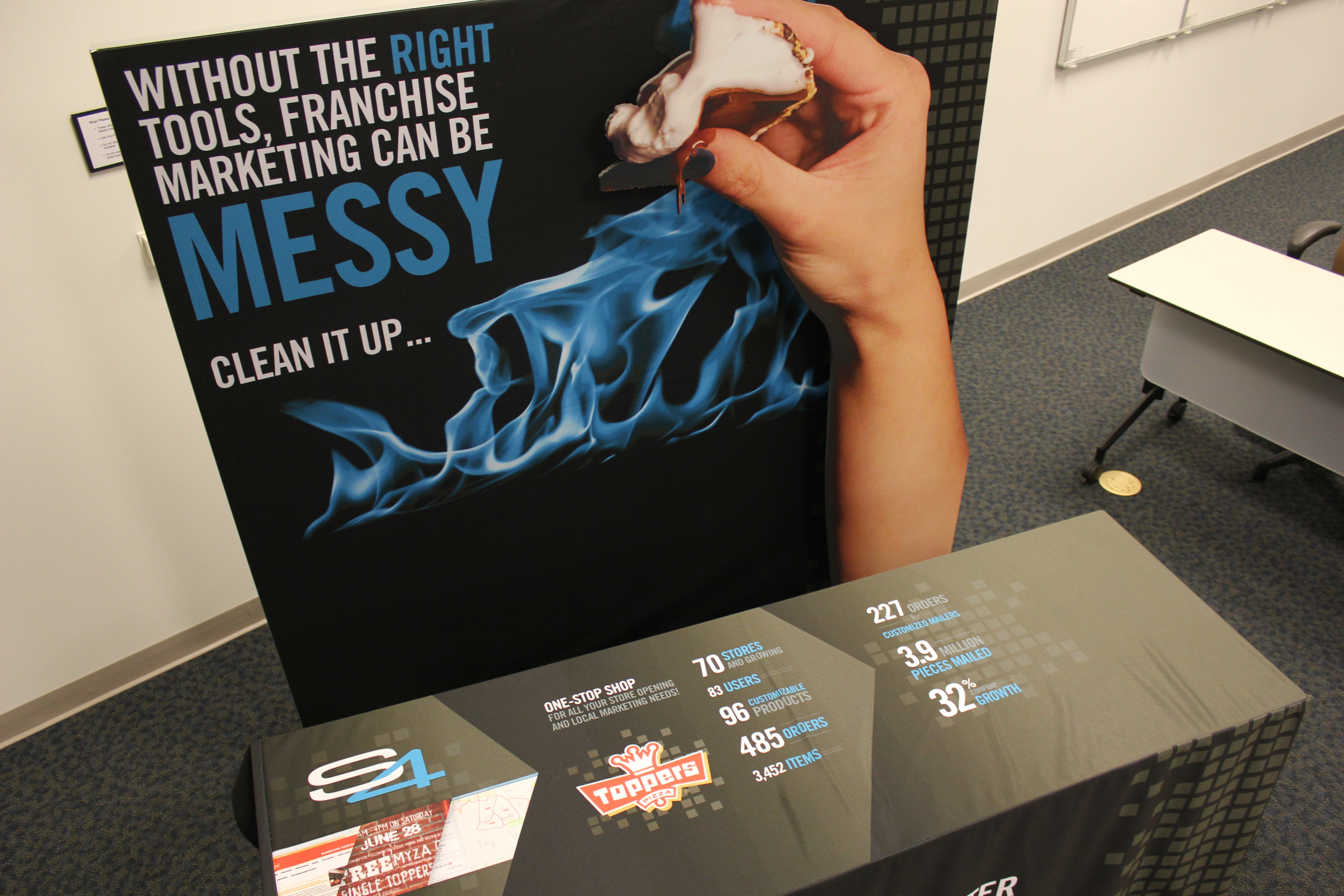 Without going overboard, we made sure the creative elements of the booth weren't there just for show––but strengthened the theme. With an eye-catching 3D design, the booth acted as a valuable interrupter in a sea of otherwise mundane corporate banner designs. In addition, we used the much-overlooked table top to help tell our story by printing an infographic on it.
Folder with Case Study
It's important to give attendees something they can hold in their hand besides a gimmicky toy.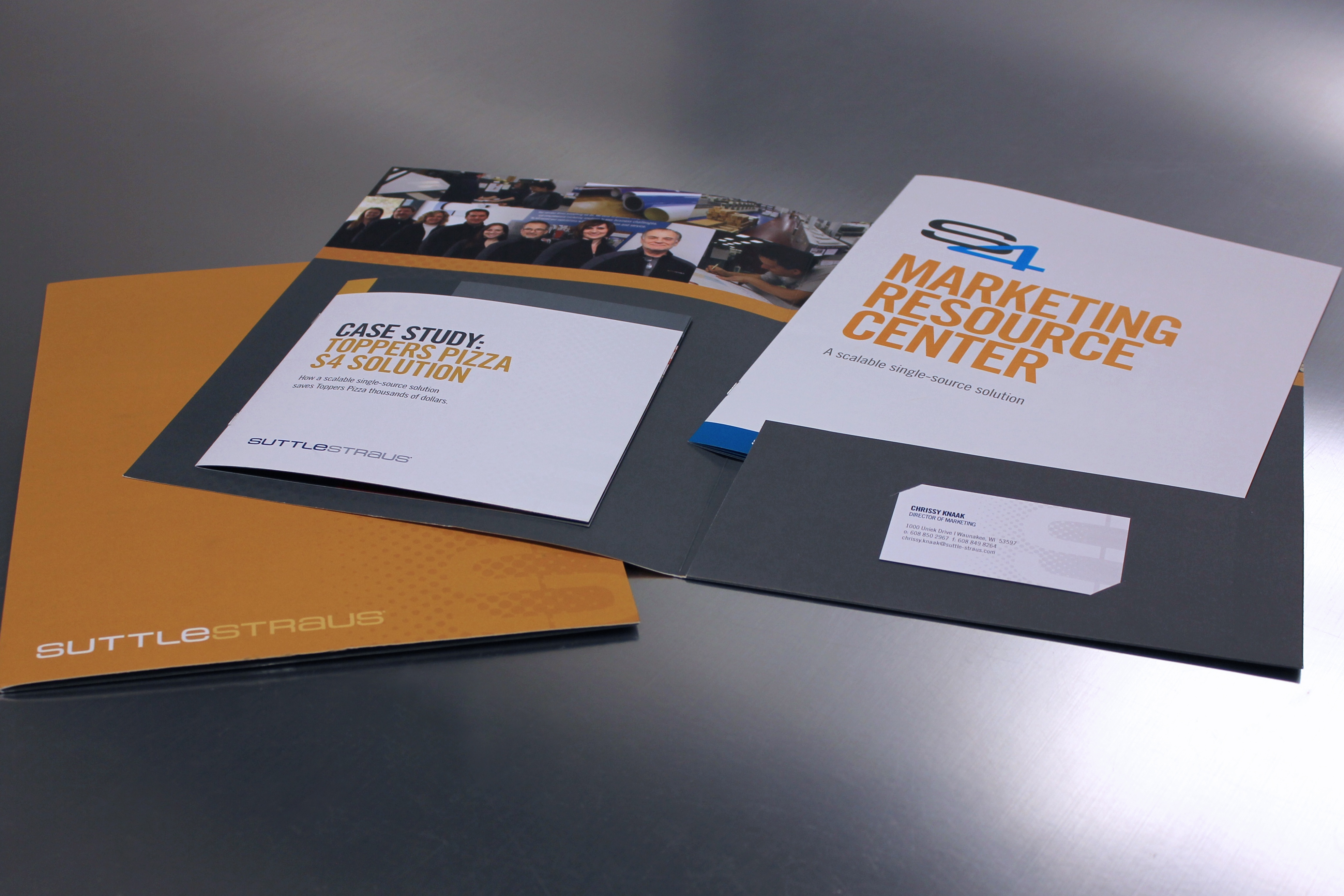 For those who wanted to learn more about our system, we provided folders including a case study giving attendees a real-world example of the system in action.
Endless fold card and digimarc
There's no good way to describe what an endless fold card is, so here it is in action: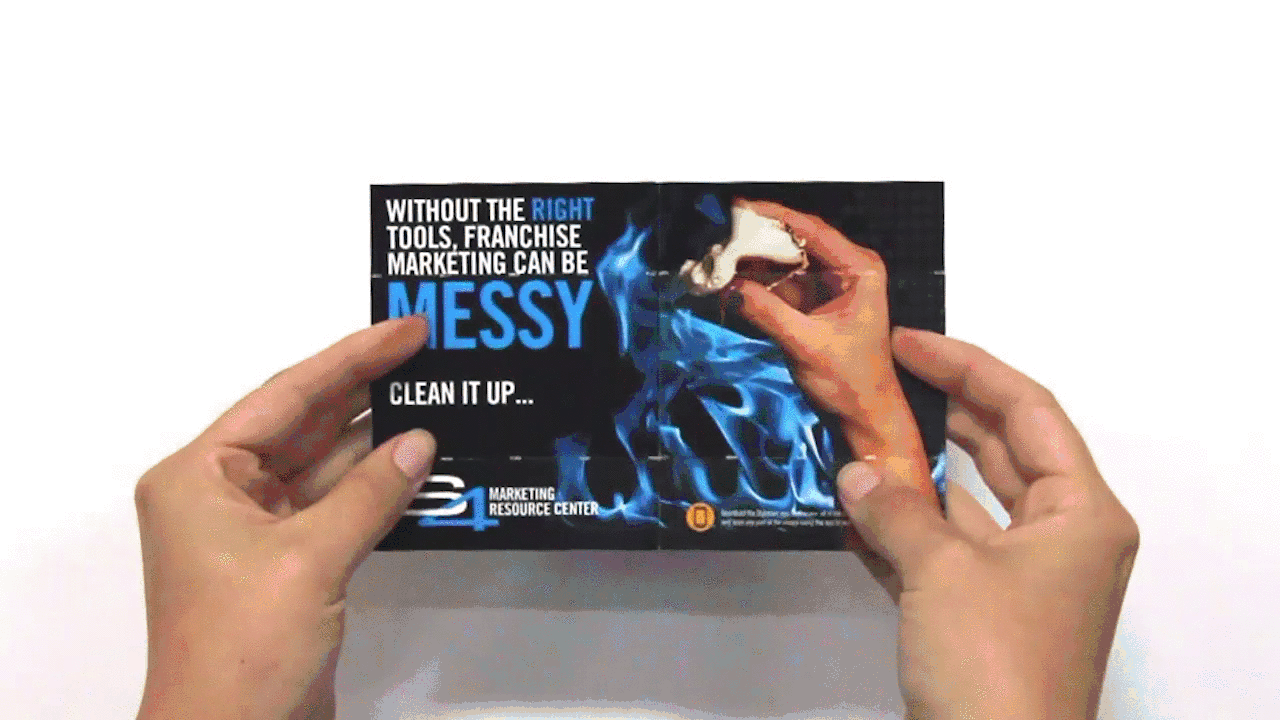 This interactive folding card was used as a unique giveaway at the booth that went beyond the average trade show gimmick. Each of the four sides featured an image with a digitmarc watermark.
If you've never heard of digimarc, think of it as a QR code without the ugly black and white scanning box.
When recipients scanned the picture using the digimarc app, they were taken to one of four videos showcasing various parts of the software. This was a simple way to showcase our creative, print and production capabilities as well as bridge the gap between physical and digital marketing.
Using the digimarc app, we tracked the number of scans made for each video, located on pages for viewers to request a live demo.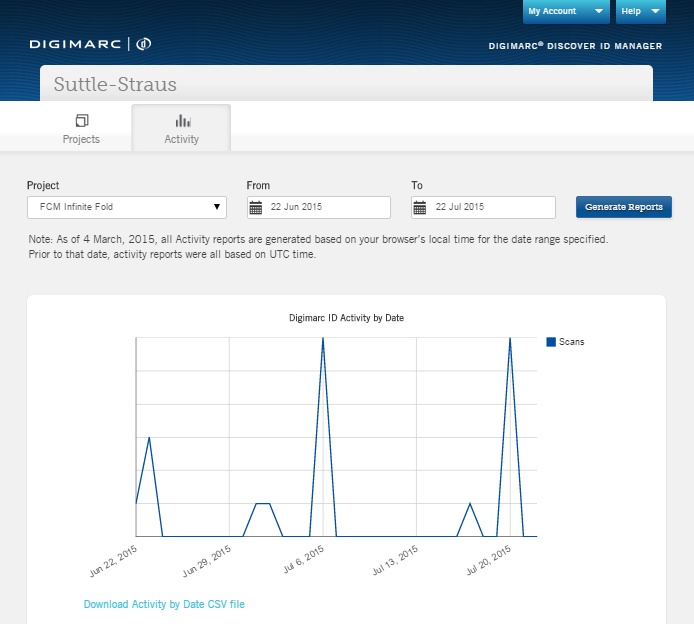 Twitter & Conference app
Many larger conferences develop mobile apps to help attendees manage their schedule and connect socially. While spamming the social feed with shameless self-promotion will only make attendees avoid you every chance they get, ignoring it means losing out on a big opportunity.
Using both TWITTER and the conference app, we sent a subtle invitation to attendees shortly before general sessions let out. Keeping in line with our theme, we asked attendees if they had the right ingredients for their supply chain, and invited them to pick up a "recipe" card at our booth if they wanted to learn more.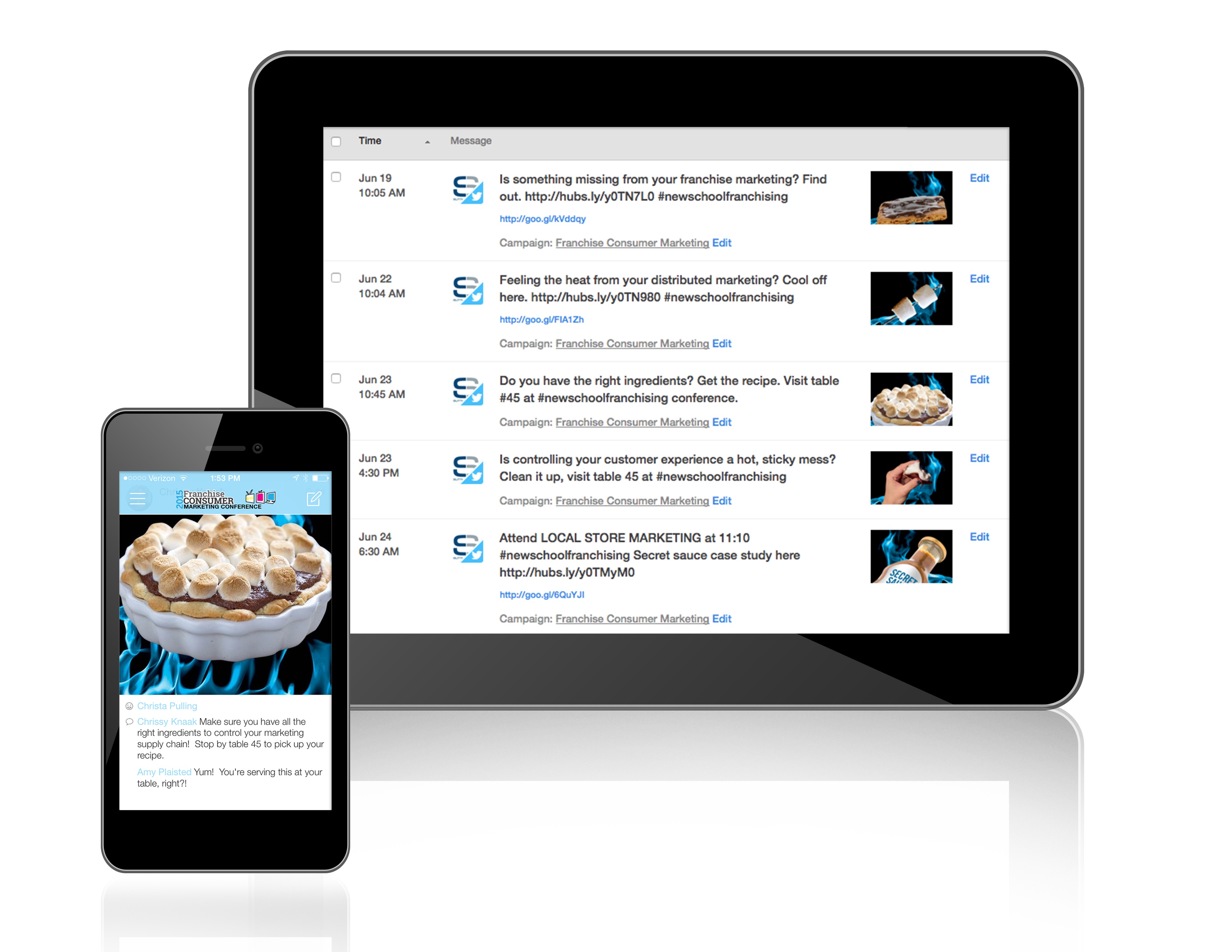 On day two of the conference, one of our clients presented to attendees on a panel about local store marketing. A simple follow-up post to both twitter and the app let those interested in his story learn more about the success he's seen in marketing the franchise by swinging by our booth for the case study.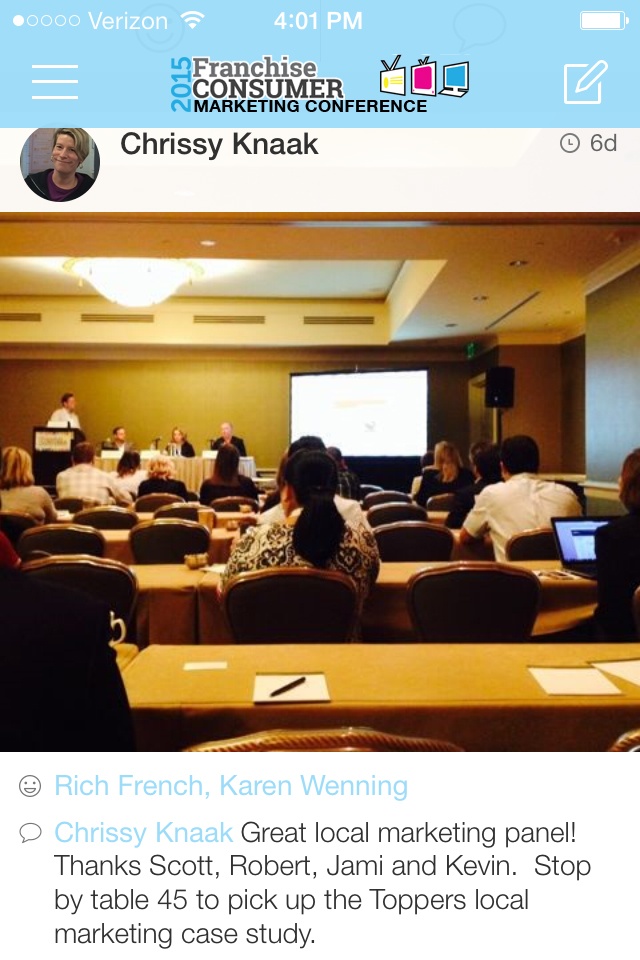 Post-show
Which pieces did we use?
To stay engaged with contacts after the booths came down, we established a simple workflow to deliver a steady stream of resources to those who expressed interest and converted before or during the event.
Interested in seeing the pieces, workflow and results an integrated trade show marketing campaign like this can bring? Subscribe to our blog for updates sent right to your inbox.
Want to learn more about our distributed marketing solution, the S4 Marketing Resource Center? Grab our Whitepaper: Distributed Marketing Solutions Explained.