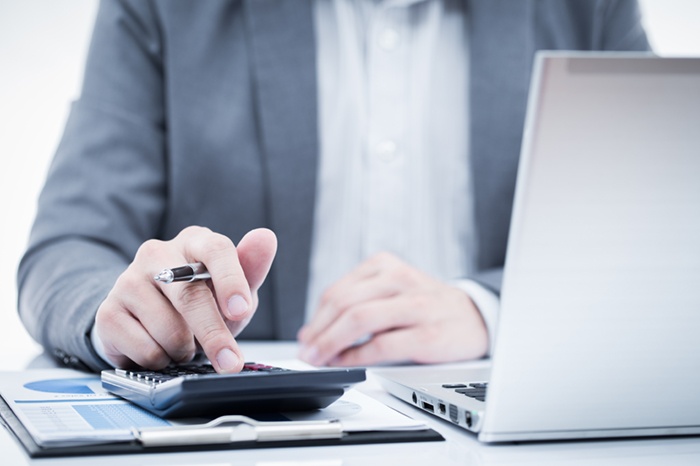 Despite the rapid rise of digital marketing, direct mail has remained one of the most effective marketing channels in terms of consistently delivering return on investment (ROI).
However, as direct mail evolves, marketers may find it difficult to measure exactly how well their efforts are paying off. According to CMO.com, nearly one in five CMOs score themselves below average in multi-channel attribution, advertising to sales, and measuring media buying effectiveness.
To address this lack of insight into ROI, marketers need to define a process to track direct mail engagement and analyze the results.
Track responses
Unlike email marketing, direct mail doesn't easily lend itself to tracking metrics like open or click-through rates. Instead, marketers have to rely on other methods to collect data. Here are four ways it can be done:
1. Personalized URLs
Personalized URLs (PURLs) are unique web addresses created specifically for each recipient of your postal or email marketing communications. These can be used one of two ways, depending on whether you're running a personalized direct mail campaign or a standard campaign.
If you're launching a personalized campaign with variable fields, create a PURL for each recipient. This way, you can measure total responses as well as the engagement of individual prospects or customers.
If you're running a standard campaign, create a specific URL to include on each campaign piece. When recipients use their PURL to take advantage of your offer, you can track that engagement to the specific campaign using web analytics tools (i.e. Google Analytics, marketing automation software, etc).
2. Unique offer IDs
Sometimes called activation cues, these IDs are perfect for campaigns promoting in-store offers.
When the recipient presents the unique offer ID at the point of purchase, the code allows you to track who is buying what items at particular locations and times. This provides extremely valuable insight into the campaign's role in inspiring action among customers, and can influence the message and offer of future campaigns.
3. QR Codes
QR codes are the fastest way to get recipients to your website directly from a direct mail piece.
Rather than requiring recipients to manually type in a URL, they can simply scan the code with their smartphone, which will automatically take them to a landing page on their phone's browser. The landing page can be tied directly to your campaign, and again, tracked using web analytics tools.
Including a gated offer on your landing page (one that requires customers to provide an email address or other contact information) allows you to track the number of people getting to the website as a result of the mail piece and collect detailed contact information you can use to nurture and convert leads into customers.
4. Manually
While this offer is much less technical than the previous methods, it can still be a viable option for companies that focus more on in-person, consultative sales because the offer requires the recipient to engage with you directly rather than your website.
For example, offers that encourage recipients to "mention this postcard and receive a free evaluation" or "complete this raffle ticket and drop it in our box (at the store location) for a chance to win" are simple ways to get information and more engagement from prospects or customers.
Measure results
Once you've settled on a way to track performance and deploy the campaign, it's important not to get lost in the data.
There's a lot of data you can glean from the tracking methods described above, but two in particular are essential to measuring campaign ROI, specifically: Cost Per Response (CPR) and Cost Per Sale (CPS).
Cost Per Response
Cost per response simply tells you how many recipients acted on your offer through the path you set for them. This is calculated by dividing the cost of the campaign by the number of responses you received.

Cost Per Sale
While it's helpful to get a sense of engagement, sales are ultimately what matter most. You can calculate cost per sale by dividing the cost of the campaign by the number of sales that directly resulted from the responses you received.

In an ideal world, calculating CPS would be as easy as this. However, it's important to note that the cost per sale calculation is often not so simple. It can get much more complicated and may need to be looked at as a whole across all the attribution sources.
Sales are often a result of several marketing messages across different channels. It can be hard to tie a sale directly back to one piece of direct mail. It's possible that the direct mail may have only been a small piece of the entire marketing campaign. Whether the recipient took action because of that one mail piece or because of the campaign's message as a whole, can be tough to determine. Be sure to use all analytics tools available to you for the most comprehensive reporting on cost per sale.
Why these metrics matter
Together, CPR and CPS give you the best assessment of a campaign's ROI and provide insight into its strengths and weaknesses. For example, if your CPR is low (good), but your CPS is high (bad), your offer is successful in driving engagement, but your landing page might need some work to convert more people.
Keep this in mind not only when evaluating the success of each campaign, but also when planning your next direct mail initiative. The results of one campaign can help predict a future campaign's success or failure and can provide insight into components of the campaign that can be optimized.