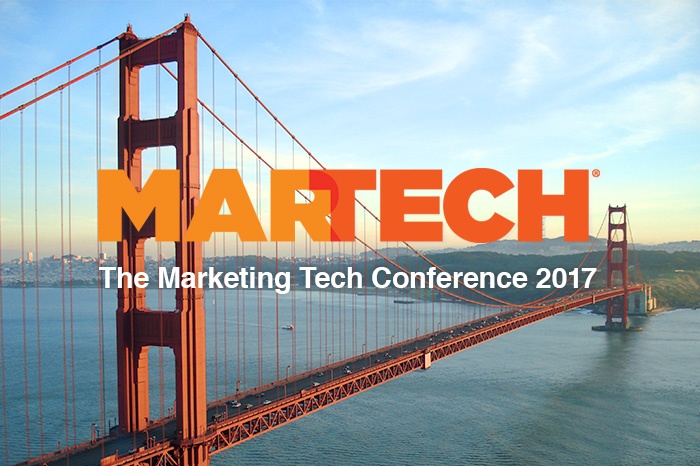 With over 5000 marketing technology companies to explore, where does one go to learn best practices and gain insights on building the right marketing stack? To the Silicon Valley for MarTech - San Francisco, of course! Here are a few things we learned at the exciting intersection of marketing and technology.
Customer experience is king
Whether it is good, bad or indifferent, the customers will let us know—and quickly through social media channels. So how do we insure that the customer has a great experience in the first place? We all know that the best marketing doesn't feel like marketing. Engaging customers where they are, regardless of channel or device, will improve the customer experience. As consumers navigate across channels and devices, companies need to be in tune and aligned. For example, a consumer may research an amusement park on their laptop but when they visit the park, they will likely have their phone or tablet. An app that directs them to no-wait attractions or provides access to the nearest dining or restroom facility can ensure a great customer experience. In addition, apps like these provide valuable customer information like where they are in the park, what attractions they visited and more, allowing the amusement park to continually improve the experience. Anticipating the customer's needs and wants helps ensure a great experience.
Instant gratification nation
Marketing channels have exploded and customers expect immediate responses, real-time information and accuracy across the channels they are utilizing. Marketing technology needs to deliver speed, lower costs and provide richer content in order to deliver customer experiences. There are many companies that can help manage the digital marketing including project management tools, digital asset management platforms, content management and social media, but these solutions fall short in delivering offline channels. This requires marketers to spend hours juggling each job and vendor as a one-off. That is a big gap for companies utilizing retail signage, point of sale materials, direct mail, and highly personalized variable print in their marketing mix.
There is no single marketing solution that can do it all. The key is the ability for your marketing stack of technologies to be integrated allowing information to be communicated across all of your technology solutions. Several speakers at the conference agreed that purchasing the best MarTech solution out of the box and integrating with other systems is the most cost effective approach. Custom programming adds additional dollars and significantly slows implementation and launch.
1/3 of marketing budgets are spent on technology but only 3% of marketers are getting the full value out of their tools.
This was a staggering statement. There are many reasons why technology goes unused, from legacy systems that are slow or tools that are not intuitive and easy to use, to lack of training and failure of users to adopt. Marketers cannot just buy platforms and expect successful implementations. Initiating a culture and mindset change must come before implementing any marketing technology. Go slow to go fast by taking the following actions.
Create a realistic plan
Gain buy-in from stakeholders
Phased delivery
Developing the process, getting buy-in from the people that will be using the technology and then making the technology decision is the proper order to ensure success.
Get it together
Marketers must assemble an integrated stack of technologies allowing them to share information across platforms. Marketing needs to address the symptoms customers experience when value is not being applied. Choose the high value solution that is designed to solve your company's pain points, fuel profitable growth and has the ability to integrate with your existing marketing technologies.