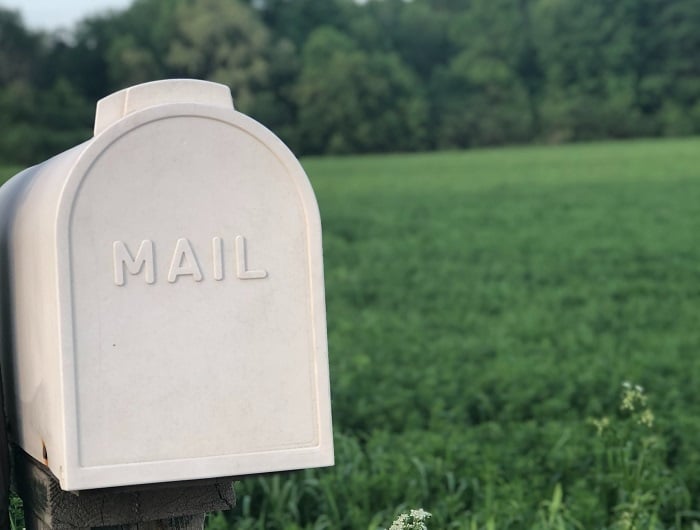 Now that the election is over, the biggest news headlines in mail are the upcoming holiday shipping deadlines and proposed postage pricing changes for 2021. Here's the USPS news you can use now:
2020 Holiday Shipping Dates
The 2020 holiday shipping dates have been released except for the Global Express Guaranteed (GXG) dates. I would advise that you get ship out packages as early as possible as this year due to the Covid-19 pandemic, as people will do less traveling for the holidays. This means more packages will be in the mail stream. The dates to ship out packages to Military Bases are listed below.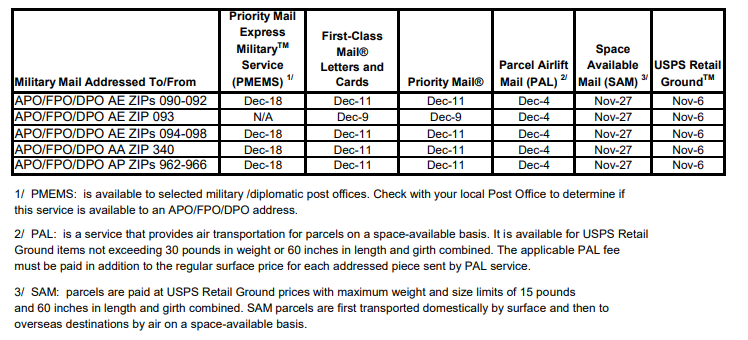 If shipping packages out of the country using Priority Mail Express International (PMEI), Priority Mail International (PMI) or First-Class Package International service (FCPIS) the dates are as follows: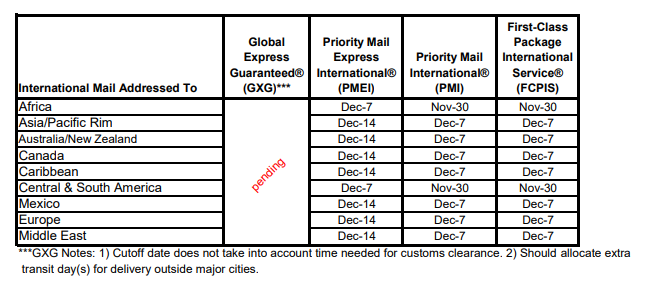 The domestic cutoff dates are ranging from December 15th for USPS Retail Ground to December 22nd for Marketing Mail and from December 18th for First-Class mail and the last date to ship is December 23rd for Priority Mail Express.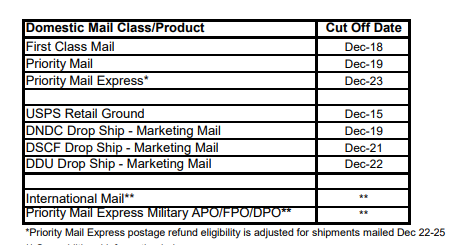 2021 Proposed Postage Rate Increases
In an Industry Alert dated October 9, 2020, the USPS filed a notice with the Postal Regulatory Commission (PRC) for price changes that would take effect on January 24, 2021. You can read the full details of the proposed pricing in Notice 123.
The proposed prices, that have been approved by the Postal Service Board of Governors, would raise Frist Class rates by approximately 1.8 percent, and 1.5 percent for other categories. Mailing Services pricing is based on the consumer price index. International Shipping Services pricing is primarily adjusted according to market conditions. The USPS board of governors believe that the new proposed rates will keep the USPS competitive while also providing some additional, much needed revenue.
If approved by the PCR, the new pricing will not include an increase in the price of First-Class Mail Forever Stamps which will remain at $0.55. The rate of a single piece letter additional ounce will increase from $0.15 to $0.20 cents per additional ounce. The jump of $0.05 cents for each additional ounce may seem high, but two years ago the price for each additional ounce was $0.21 cents. The 2021 increase is still lower. The metered mail 1-ounce price will increase by $0.01 as will the price of a postcard stamp. Single piece 1-ounce flat pricing will remain the current rate of $1.00.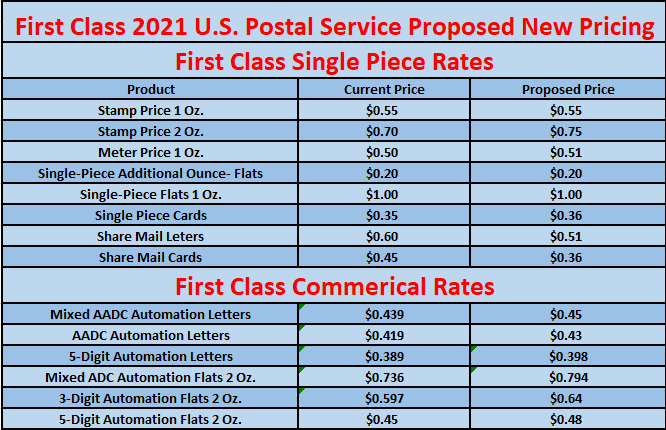 Marketing Mail proposed prices are going up an average of 1.5%. 2-ounce flats are going up the 1.5% plus additional postage as the category is "underwater" and the USPS is not covering their costs of delivery. Mixed ADC rates are going up 7.9% while 3-digit flats are increasing 6.9% and 5-digit by 6.7%.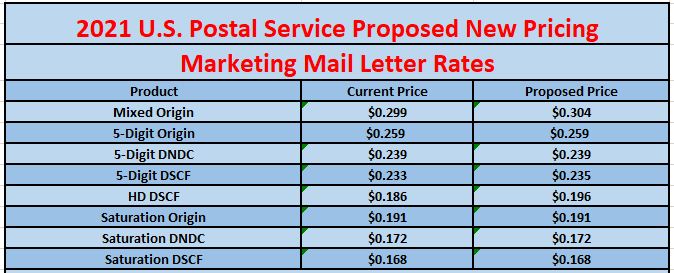 Non-Profit rate increases are mirroring For-Profit rate increases. The Non-Profit rates are approximately 60% of For-Profit rates.
I would like to take a moment to wish everyone a SAFE and Happy Holiday Season!
Happy Mailing,
Rob