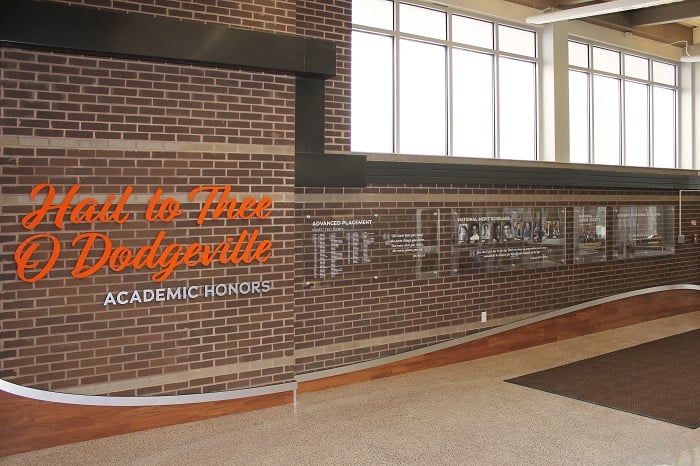 It's back-to-school time! A great way to represent school spirit is to celebrate past and current students using custom printed graphic solutions. Here are six ideas from local high schools that demonstrate how they show their school pride:
Academics
River Valley High School created a display to feature their National Merit Scholars through picture profiles. Printed placards for students are mounted individually to each backer, and the use of blank placards allow for a cost effective way to add new inductees each year. Be sure to think about the future and leave space in your display for many years to come.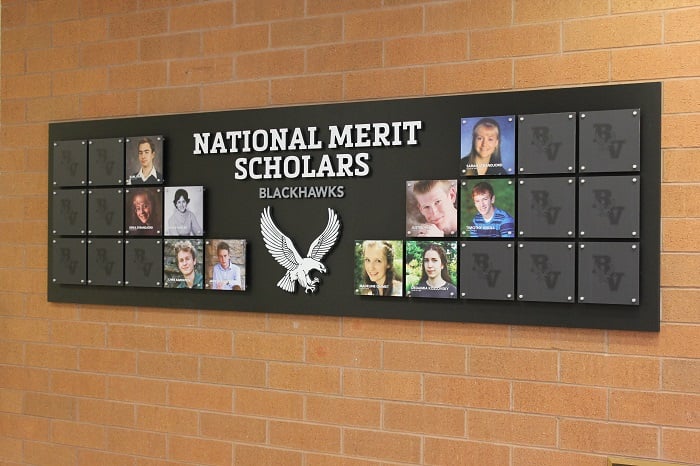 Athletics
Prairie Du Chien High School created an Athletic Hall of Fame wall to celebrate former students who went on to have notable achievements in sports. A flat black and white picture collage background with lettering and placards produced in school colors makes this wall display pop!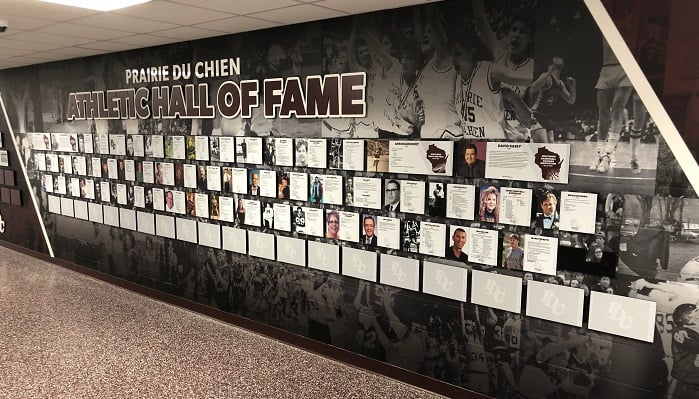 Fine Arts
Evansville High School also created an Athletics Wall of Fame, but also added a Fine Arts Wall of Fame to celebrate students in music, theater and other arts.
When planning displays, keep in mind that they should be able to be updated easily and cost-effectively every time you need to add a new name, award or year to the list.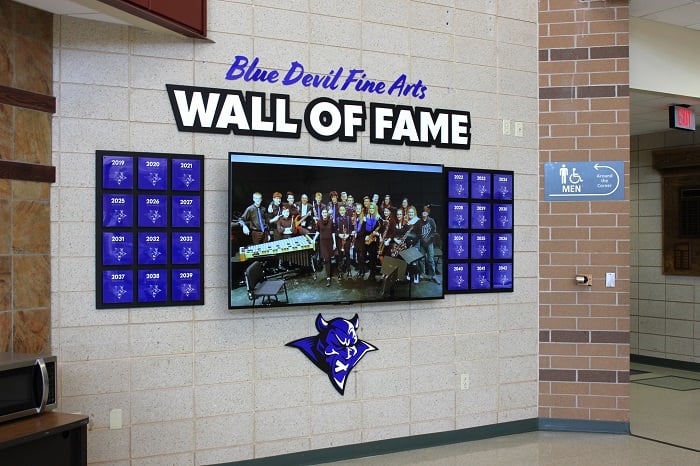 Distinguished Alumni
Dodgeville High School created a wall just for Distinguished Alumni who had contributed to society in a meaningful way.
The use of faux wood-like and metallic materials can give a display a polished and professional look without the price of using real wood and metal.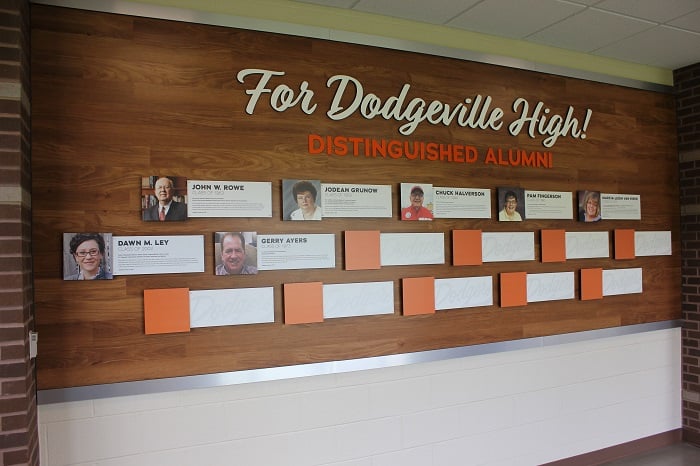 Veterans
Custom environmental graphics can brighten up a boring wall and turn it into an inspirational display. Dodgeville High School chose to honor alumni who went on to serve in the military with a Veterans wall.
A good designer works with a school consultatively to ensure a display will work on different textured backgrounds including brick, cement, cinderblock or drywall.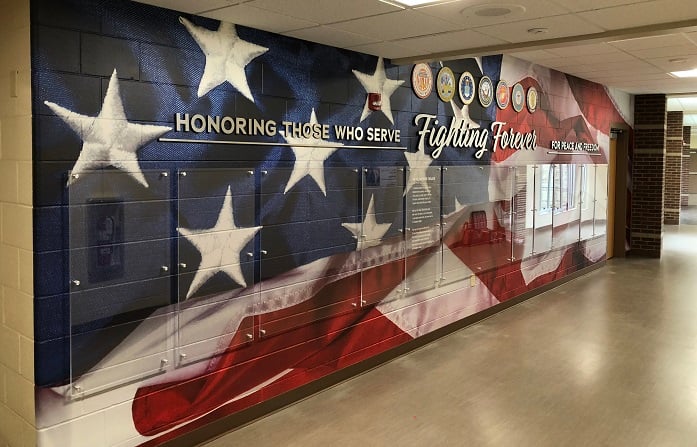 Donors and Records
Mount Horeb High School created an honor roll of donors to thank those who generously supported the school through funds. They also used the same display to showcase their conference and state titles. While the background and mascot are permanent, each of the acrylic panels can be updated with new listings.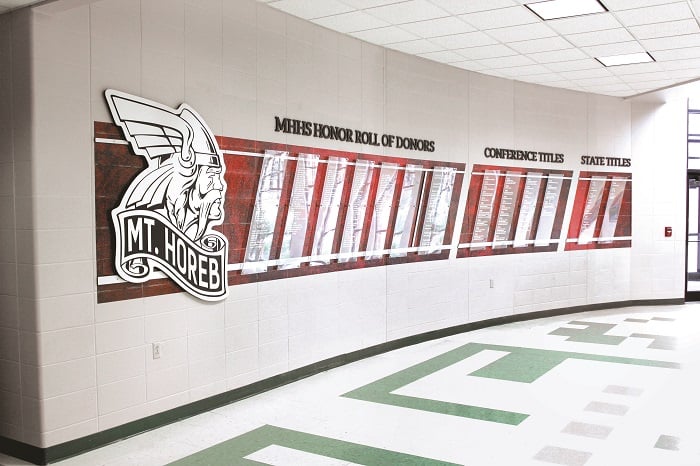 See more of our work in the Wide Format portfolio. Ready to celebrate your school's achievements? Contact us with your ideas and we can bring them to life!