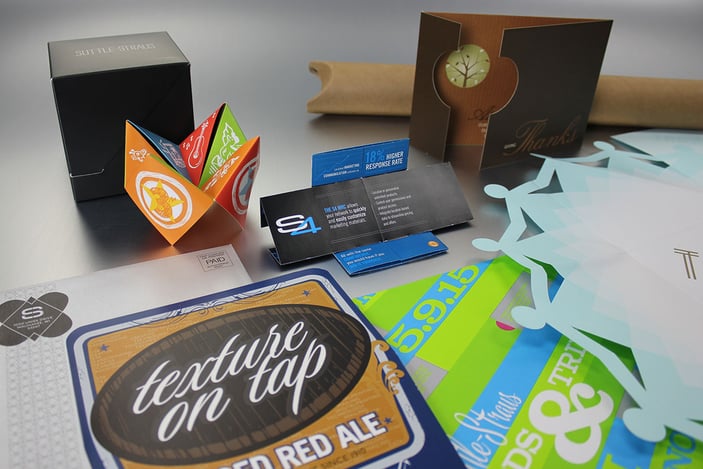 Editor's note: The USPS promotion mentioned in this article has expired. To view current promotions from the US Postal Service, click here.
Direct mail that creates strong engagement with the recipient also has the potential to deliver a greater return on investment. That's why many marketers are turning to new or unique ways to design direct mail pieces. One way to stand out from the crowd is through the use of different applications of ink, paper, and folds.
To encourage marketers to try these different techniques, the USPS is offering a promotion that features three categories of various applications: Specialty Inks, Specialty Paper, and Interactive elements. These can be found on an envelope and/or within the mailpiece content itself. Dates of the promotion are as follows:
Registration Period: January 15 – August 31, 2016
Program Period: March 1 – August 31, 2016
The USPS is providing a 2% discount on eligible postage for both standard and nonprofit letters and flats. First class mail, periodicals and bound printed media are not eligible for this promotion.
Let's take a look at each of these applications in a little more detail.
Specialty Inks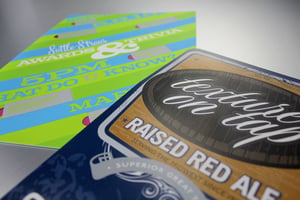 To qualify as specialty ink, the ink must enhance the engagement and value of the mail piece. Unique properties of the ink must be visible and distinguishable.
Specialty inks include, but are not limited to:
Leuco Dyes/Thermochromic ink: These dyes or inks are heat sensitive and change color with variations in temperature.
Photochromics: This type of ink allows the color to change with exposure to UV light.
Optically Variable Ink: Optically Variable Inks contain metallic materials that change appearance when viewed from different angles.
Metallic Ink: Metallic ink is similar to optically variable ink in that it contains metallic particles. However, its effect is different. The metals used to manufacture metallic inks can include copper, aluminum, bronze, and zinc. As the ink dries the particles rise up to the surface, reflecting light and creating a metallic sheen.
Hydro chromic: These inks change their appearance when exposed to water or liquids.
Clear Ink: This ink is a clear toner that's added to 4-color processing as a fifth color. It can be used to highlight images, create artistic effects like patterns or watermarks, or to create other security features.
Specialty Papers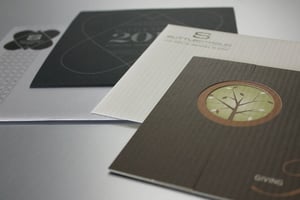 There are a variety of paper substrates with unique features such as scent, taste, and texture. To qualify for the USPS promotion, the specialty paper must have one or more of the features below:
Scent: Paper is infused with scent (ex: apple pie, flowers)
Sound: Paper that incorporates sound chips/speakers (ex: music, race car)
Taste: Paper that incorporates edible components (ex: rice paper, tea)
Note: The use of these papers must be connected to the marketing message on the mailpiece.
Visual: Paper that incorporates special effects (ex: holographic, filters)
Textural: Paper that incorporates textural treatments that can be sensed by touch alone. Paper surfaces can be coated, embossed, debossed, or treated with soft touch or UV finishes.
Note: The visual and textural features must be in support of the mailer's brand persona.
Interactive mail pieces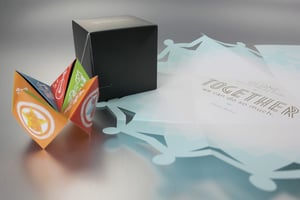 Interactive mail pieces must engage the customer with dynamic effects using unique folds and other dimensional enhancements. Standard half folds, trifolds, gate or accordion folds do not qualify. The mail piece must include elements that can be physically manipulated by the user. For example, a mailpiece could twist, spin, or bend. Mailpieces may include, but are not limited to:
For any of these applications to qualify for the USPS promotion, they must be distinguishable as such. For example, a mailpiece that uses specialty ink but does not visibly exhibit the qualities of the ink application used, would not qualify. Similarly, a specialty paper must be distinguishable by its physical characteristics.
Learn how Suttle-Straus can help make your next mailpiece stand out.